The forecast for Zion turned cold about half way through Corrinne's parents visit. Since our guest room is a tent, and since Zion wasn't to our taste anyway, we decamped for Valley of Fire, a strange collection of red rock piles an hour outside of Las Vegas. A few thousand feet lower Valley of Fire was warmer and, as it turned out, a whole lot more fun.
Valley of Fire is basically the largest playground we've been to. Wind and occasional water have combined forces with time to produce piles of red orange rock pocked with holes perfect for climbing. We found a great couple of sites tucked back in the rocks and made ourselves at home.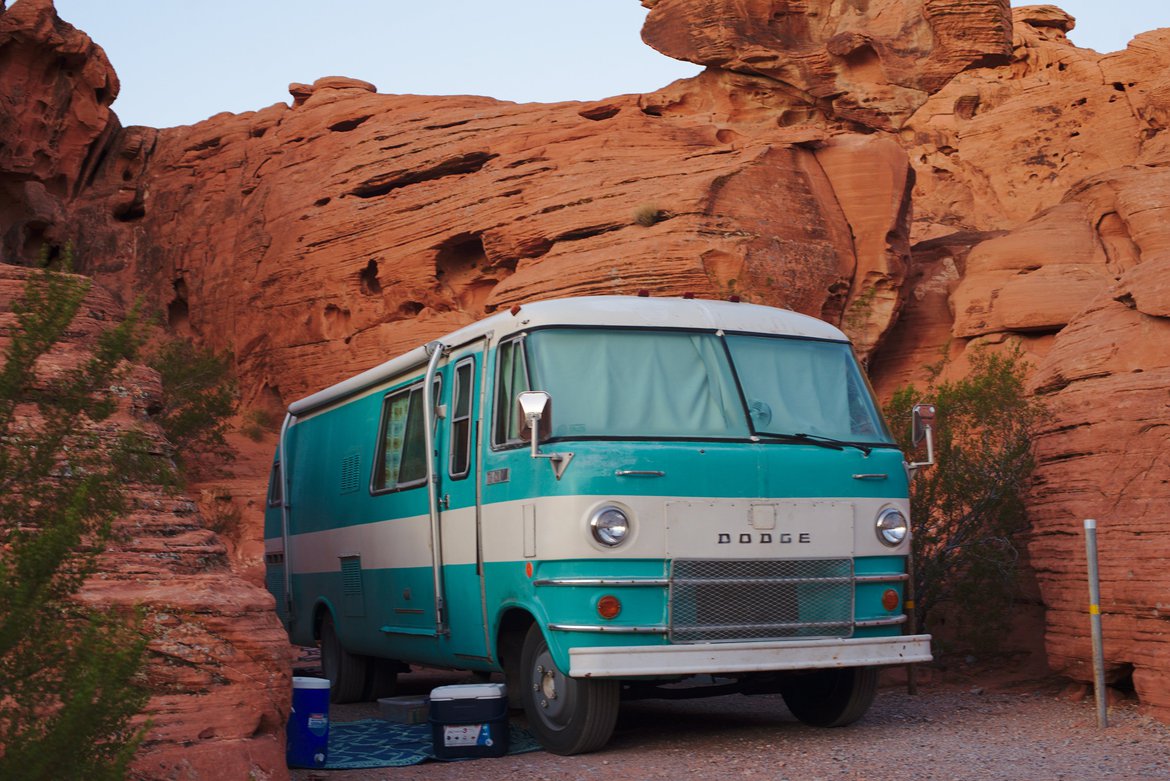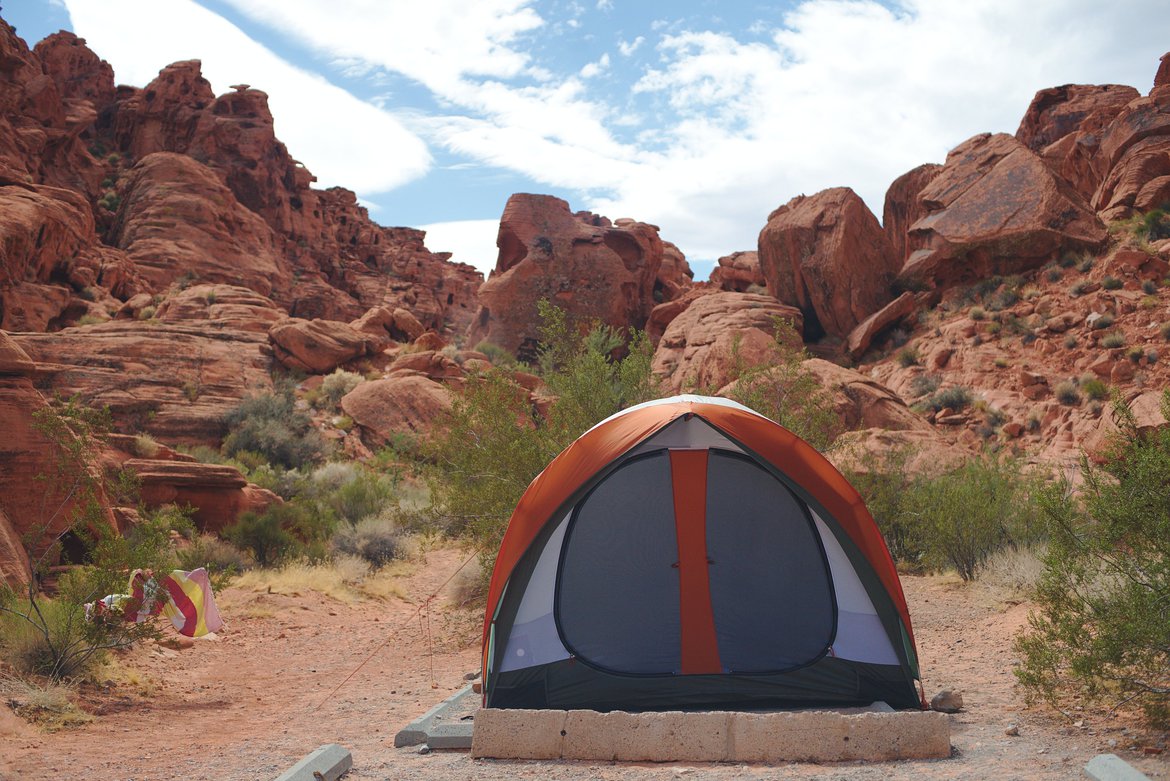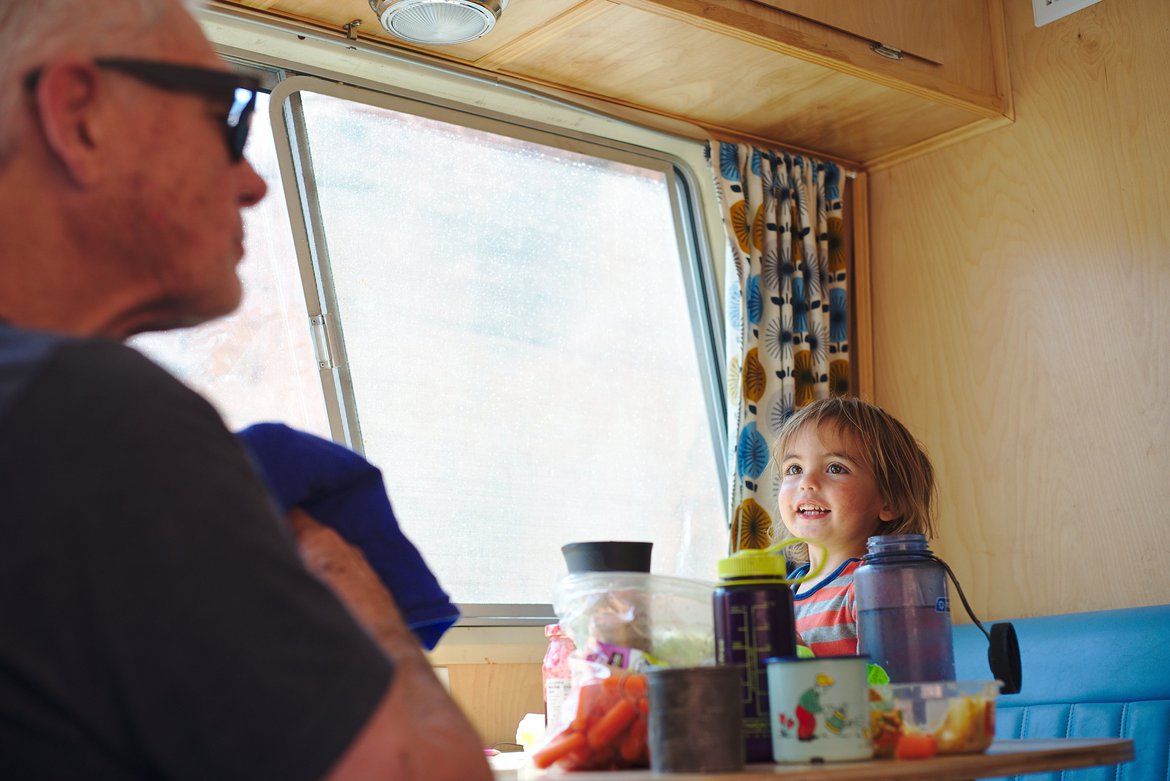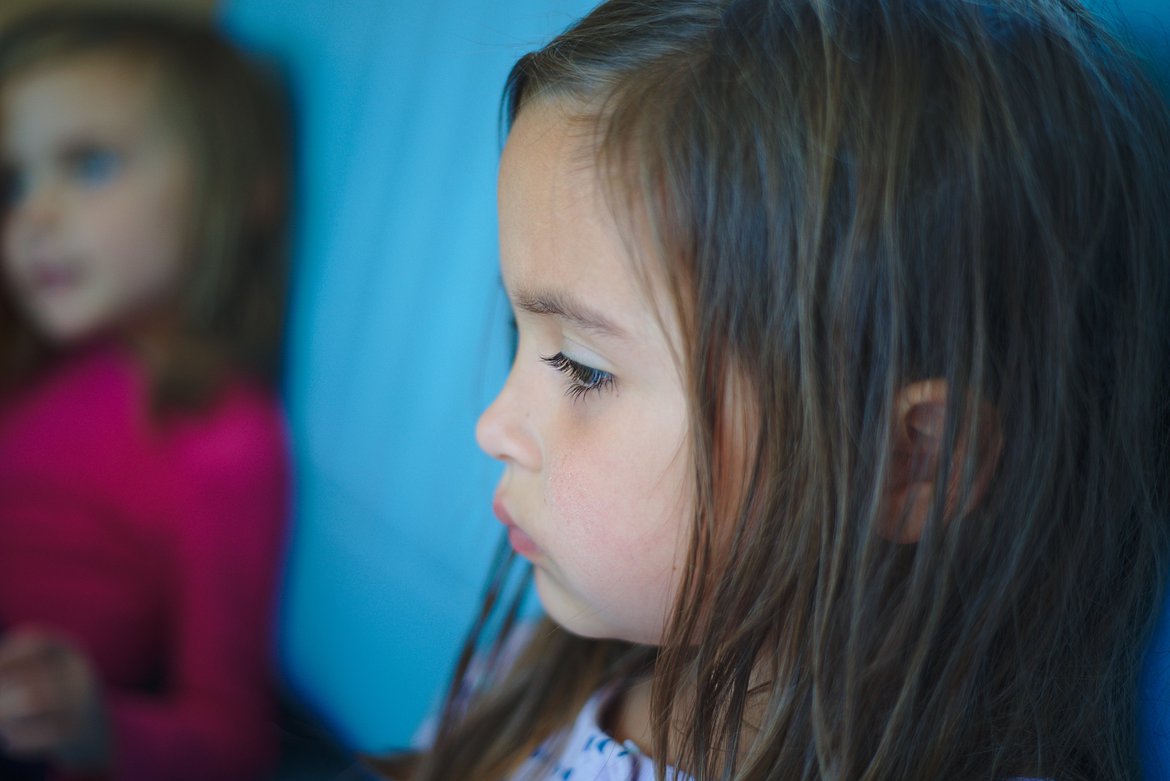 Valley of Fire is perhaps best known for something called the wave, or the wave or fire, something like that. It looks far better in postcards than it does in person, but the hike out to it was nice and in keeping with our running joke — we only hike in deserts.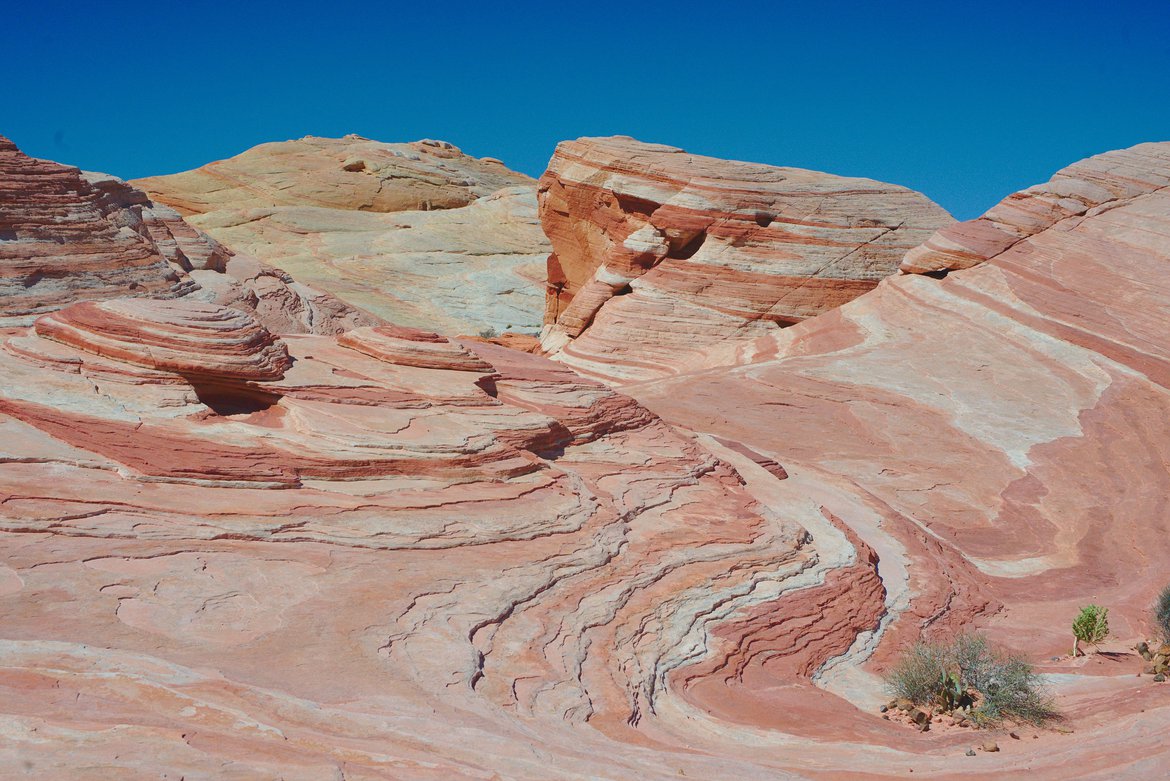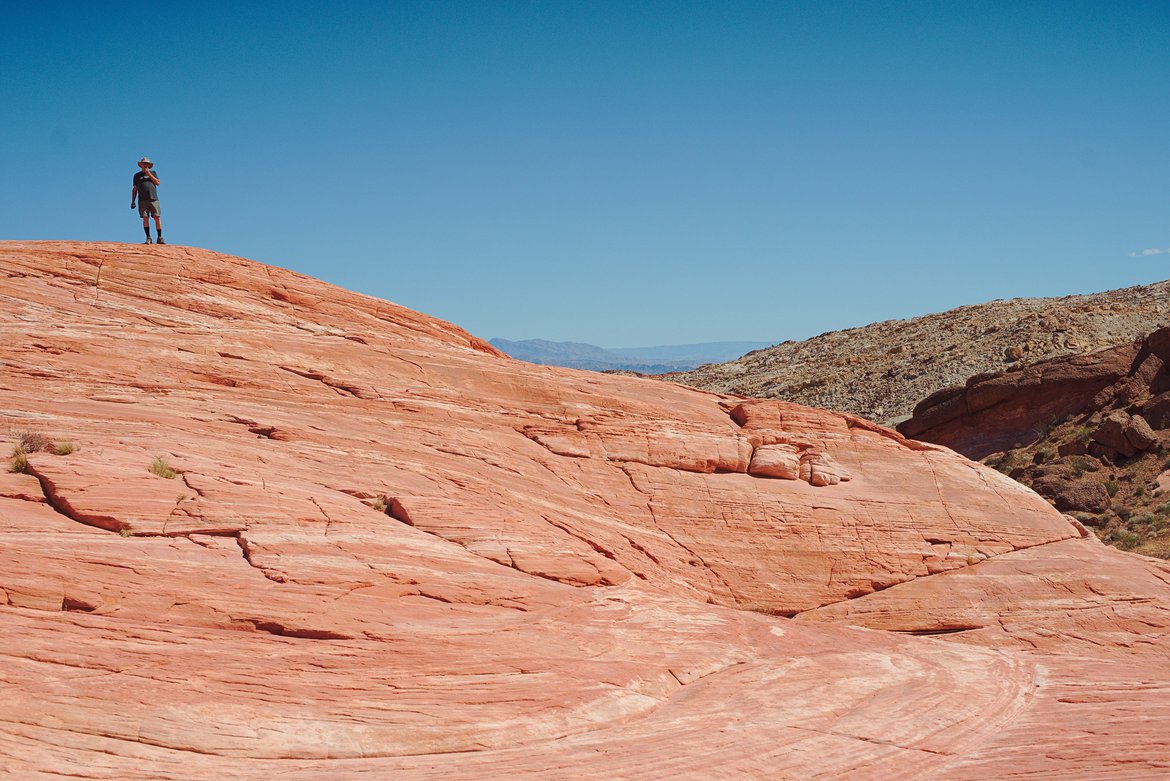 John is up on that rock trying to find the desert bighorn sheep we thought we'd seen. Eventually he did find them in the maze of rock, shrub and canyons.
The next day we saw them again right next to the road (naturally we saw them the day I decided, the 300mm zoom is too heavy, not bringing it). I've spent a lot of time in the desert and never caught much more than a glimpse of these creatures, which are far smaller and more secretive than their mountain cousins.
A couple of days later we did another hike down a canyon filled with petroglyphs that eventually led to one of the most important things in the desert — a natural water tank. I had a renewed interest in petroglyphs thanks to a book I'd been reading which suggests they might be mnemonic devices used as part of what Australian Aborigine tribes call songlines and what Giordano Bruno famously called Ars Memorative.
If you don't have writing to store data, your memory has to be much better. That's why, for instance, many oral cultures can sing songs that race genealogical lines through centuries, sometimes millennia.
It's not just oral cultures though, both the Greeks and Roman schools taught some forms of it. The most common techniques in western traditions is to memorize the insides of large buildings according to certain rules, dividing the space into specific loci or "places" and then using those as triggers for whatever information you want to remember. Then you take a mental tour of the place and recall whatever information you need. First nations tend to use outdoor spaces rather than indoor and may in fact be some of the driving force behind many of the roads that used to criss cross the Americas.
In the case of petroglyphs one theory is that they are markers of both the physical — water tank this way, ten people live down that canyon, and so on — and those directions or stories (or song, or dance) have another layer that encodes some very important knowledge that helps cultures survive in environments like this, for example, where the bighorn go to feed in the evenings. In other words, petroglyphs probably have several layers of function and meaning, most of which — without knowing the story or song — is gone forever. Whatever the case the canyon in Valley of Fire was filled with petroglyphs, far more than we've seen anywhere else.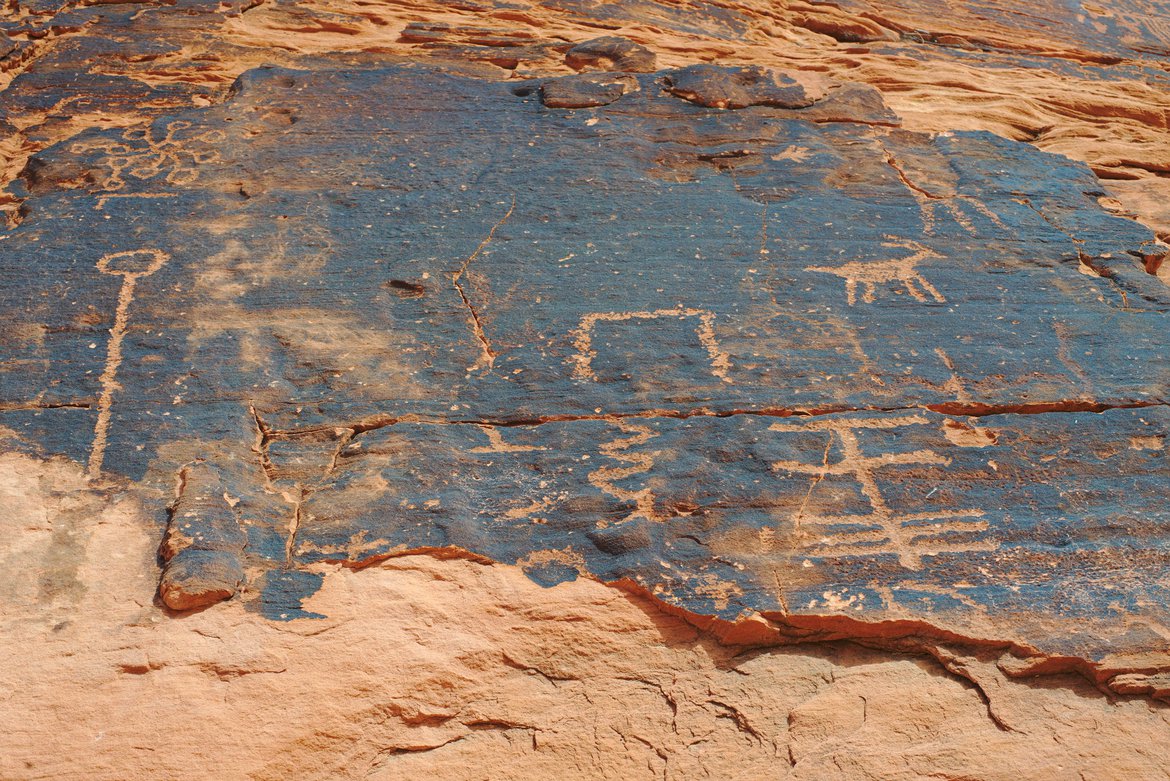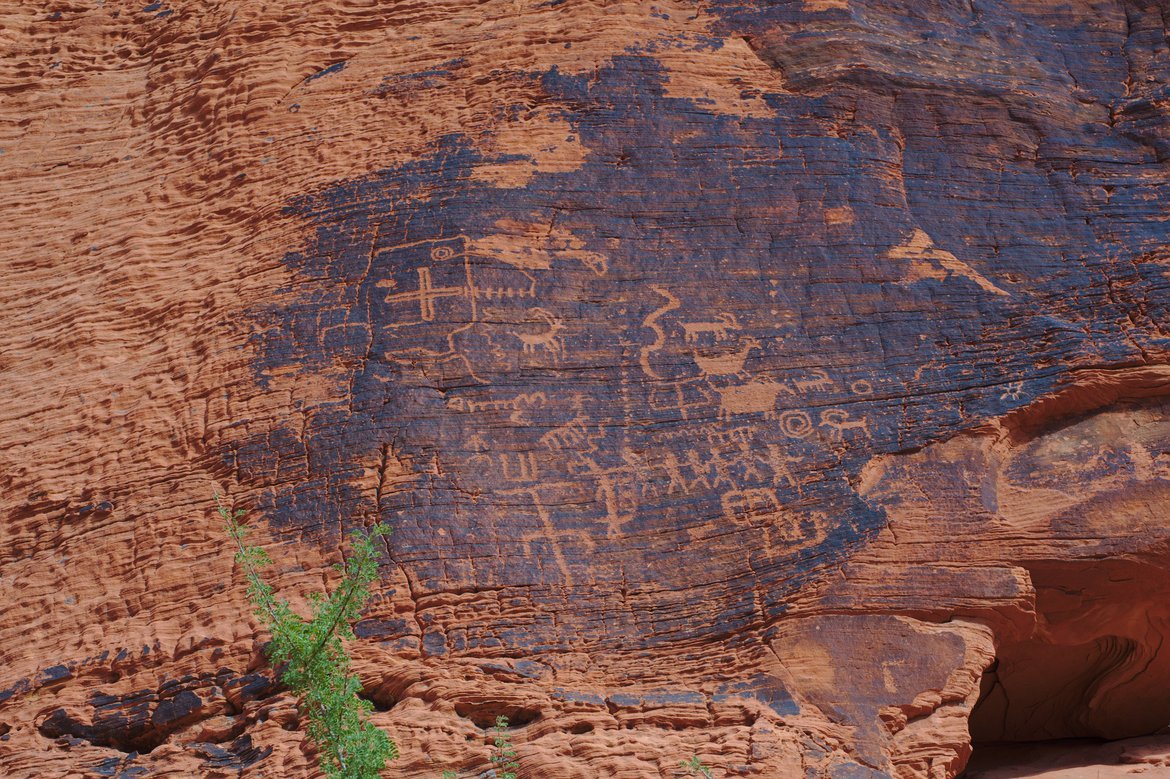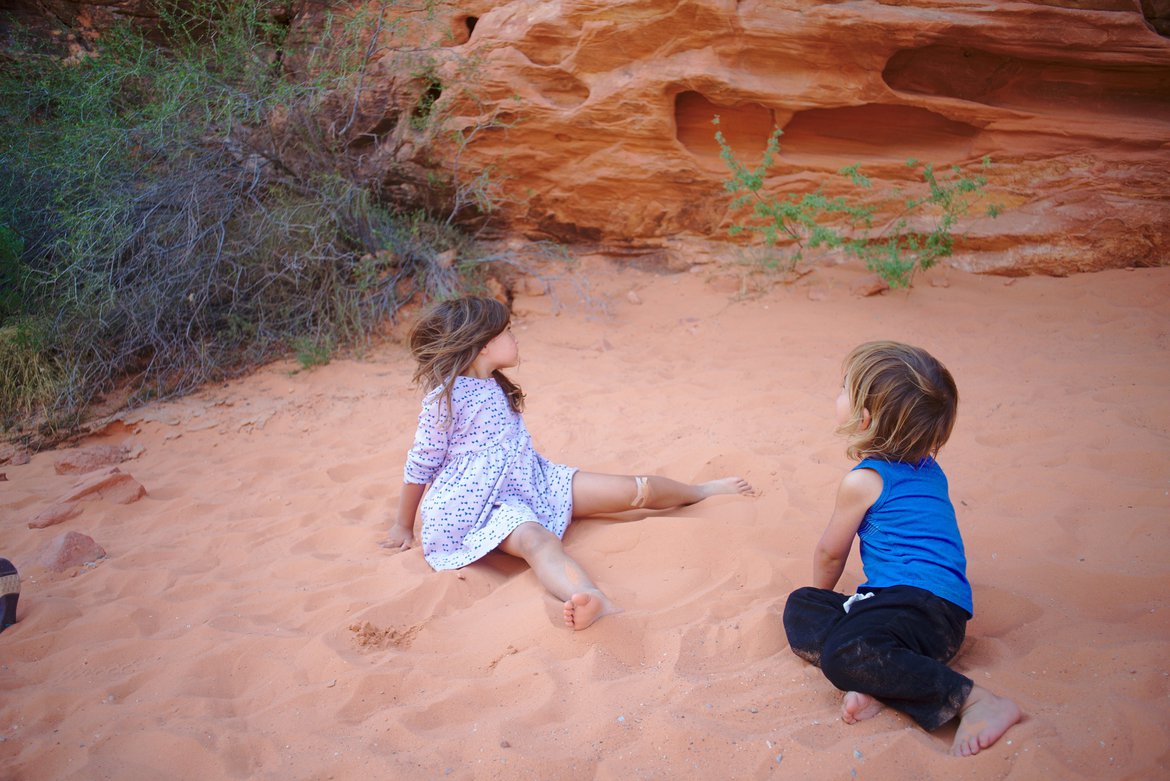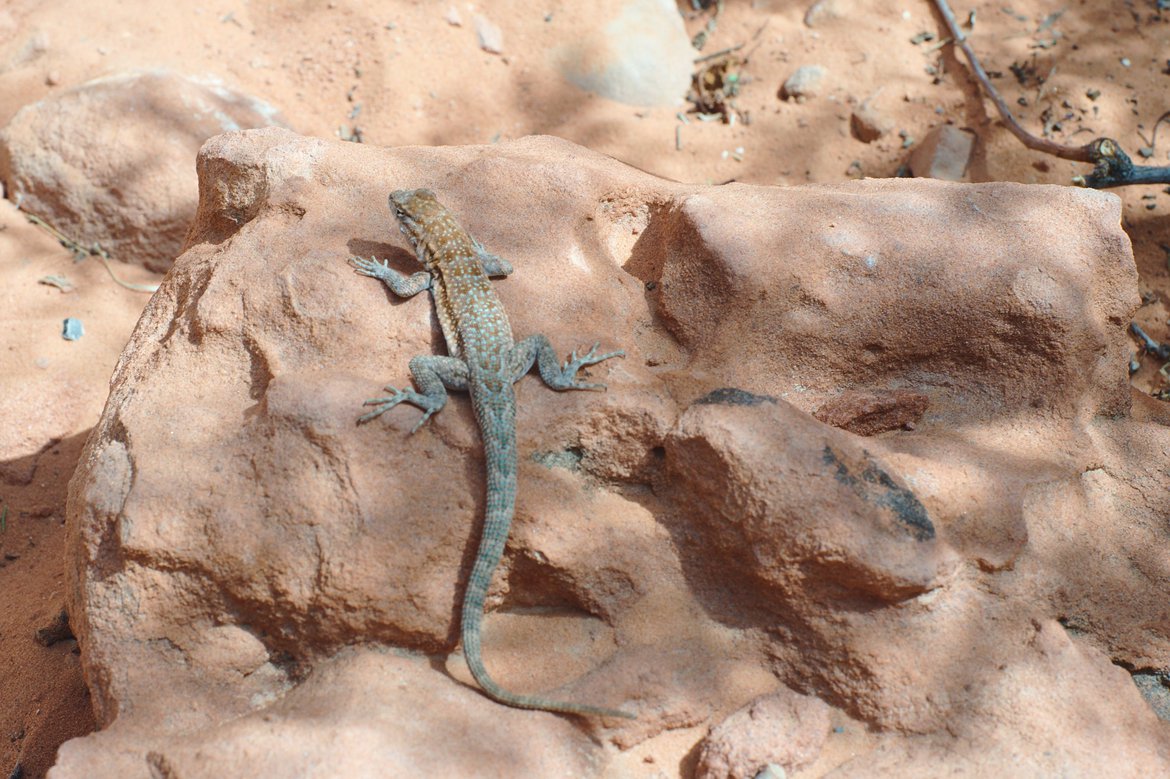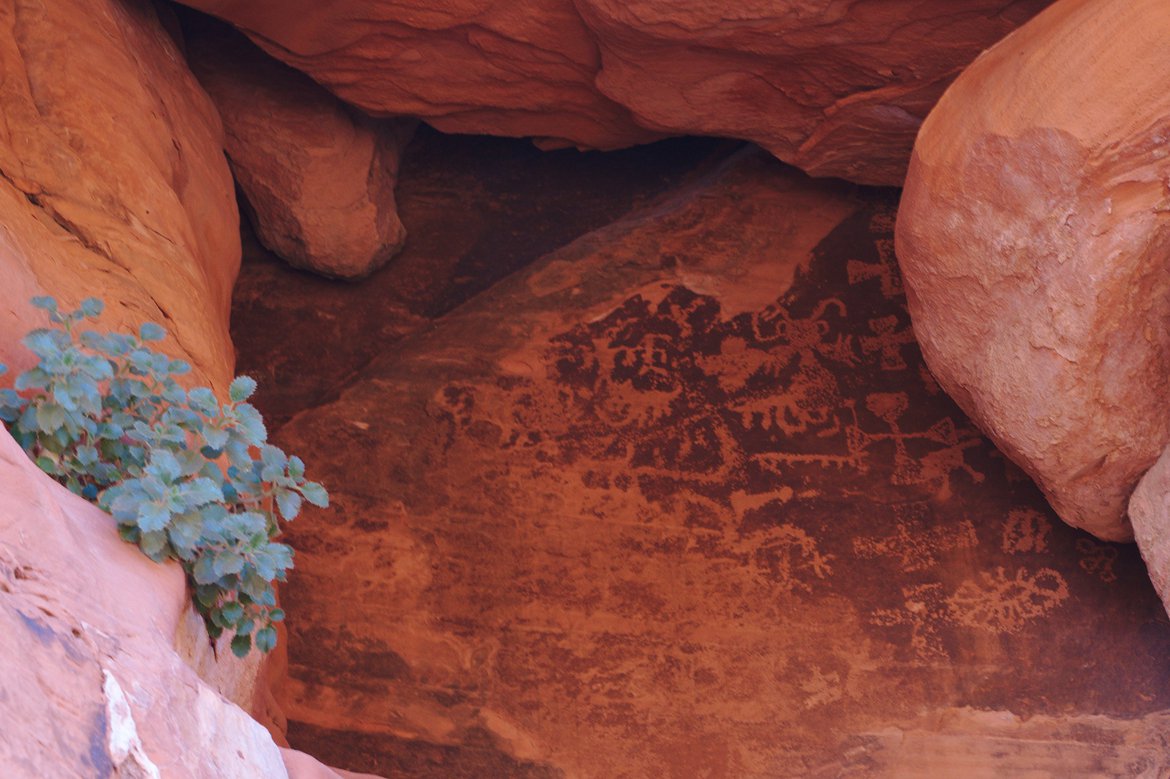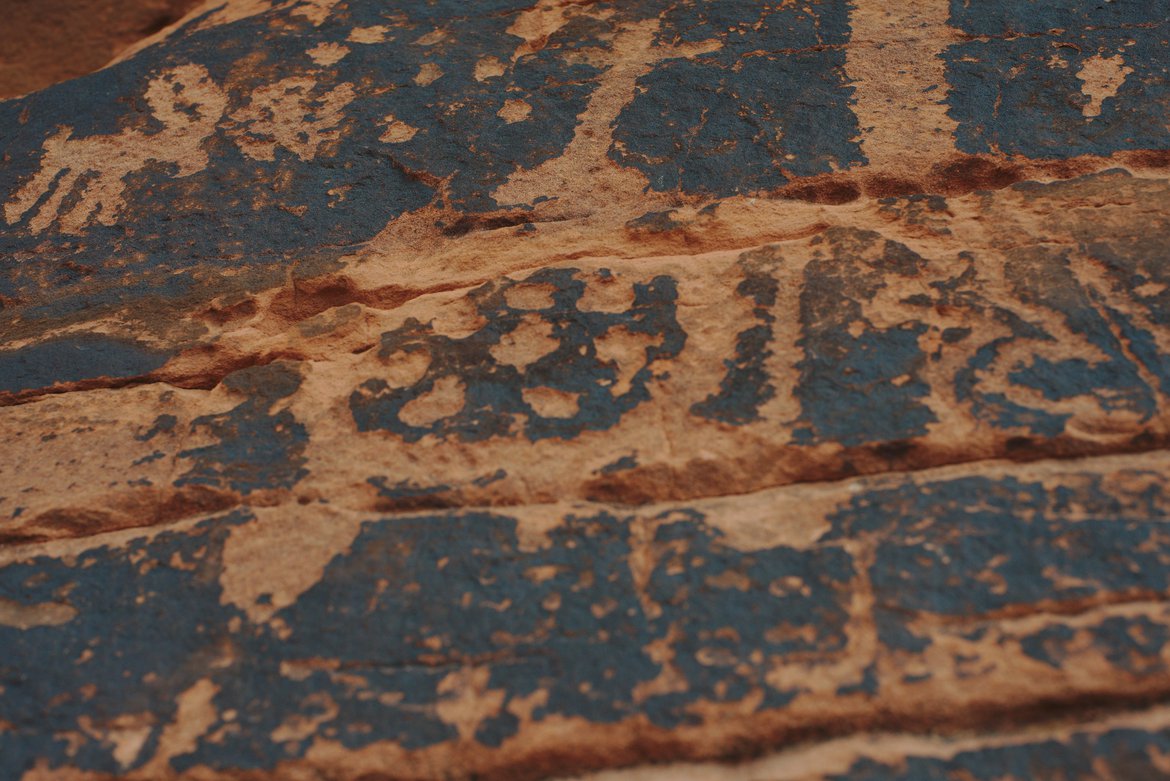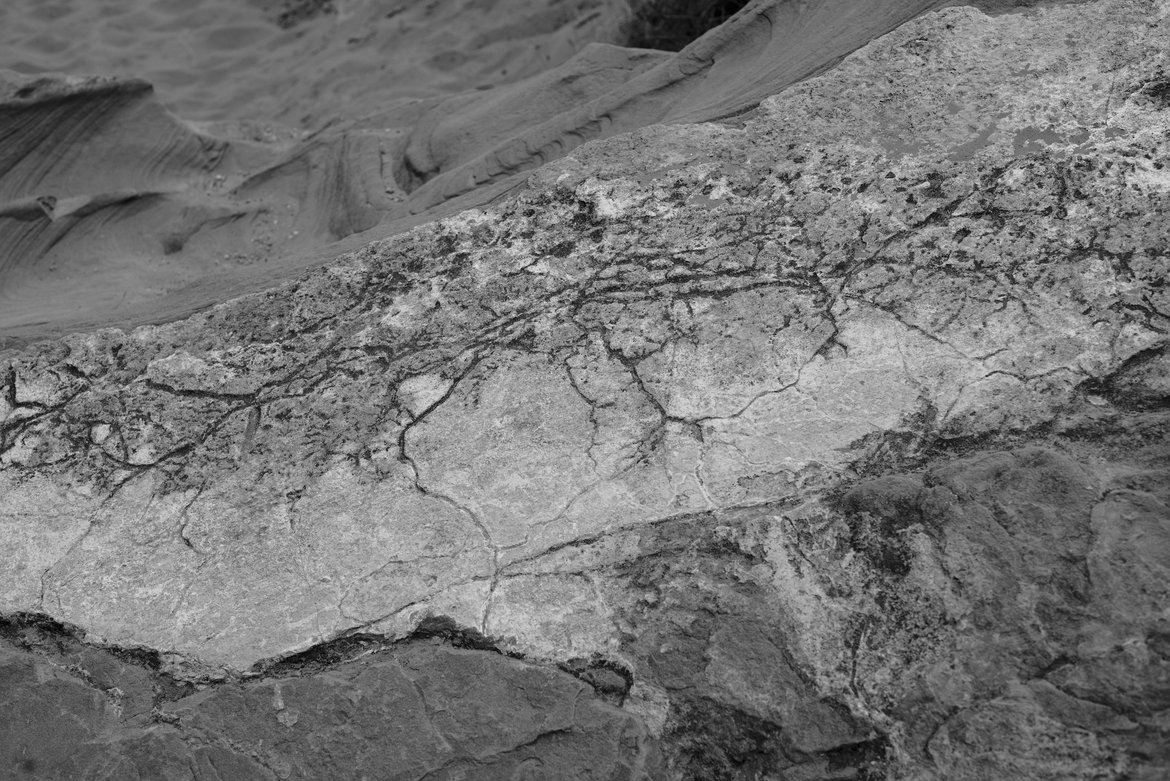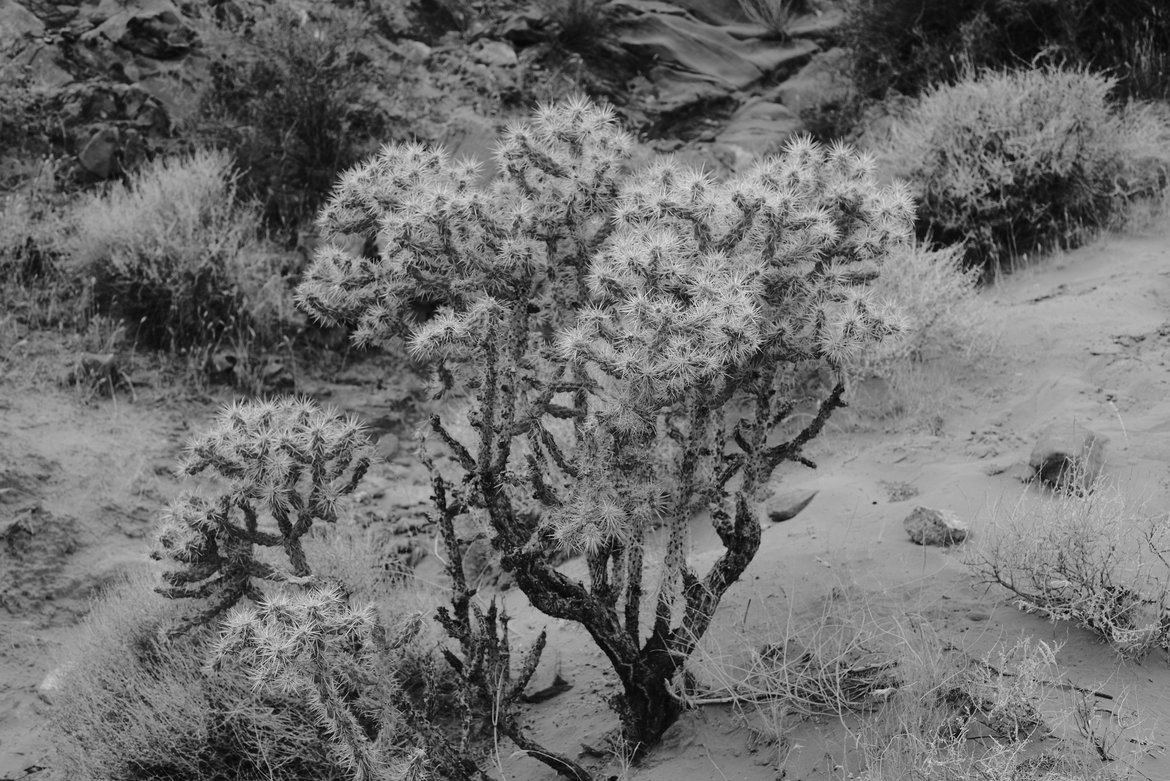 We also spent plenty of time just climbing and exploring the rocks around the campground. I'm pretty sure you could spend your entire life in this campground and not explore all the gulleys, holes and side canyons in these rocks. It really was a kind of wonderland for kids, young and older.