We headed north from Bishop, up the Owens River Valley, over Montgomery Pass and back into Nevada. We stopped off to briefly see my cousin in Hawthorne before spending a very cold night out at Walker Lake. Walker Lake is one of those places that's probably not very nice in the high season, but it's really nice when you have it to yourself. It also has fun conspiracy theories about it which we accidentally discovered why searching for which campground had water (answer to our question: none of them).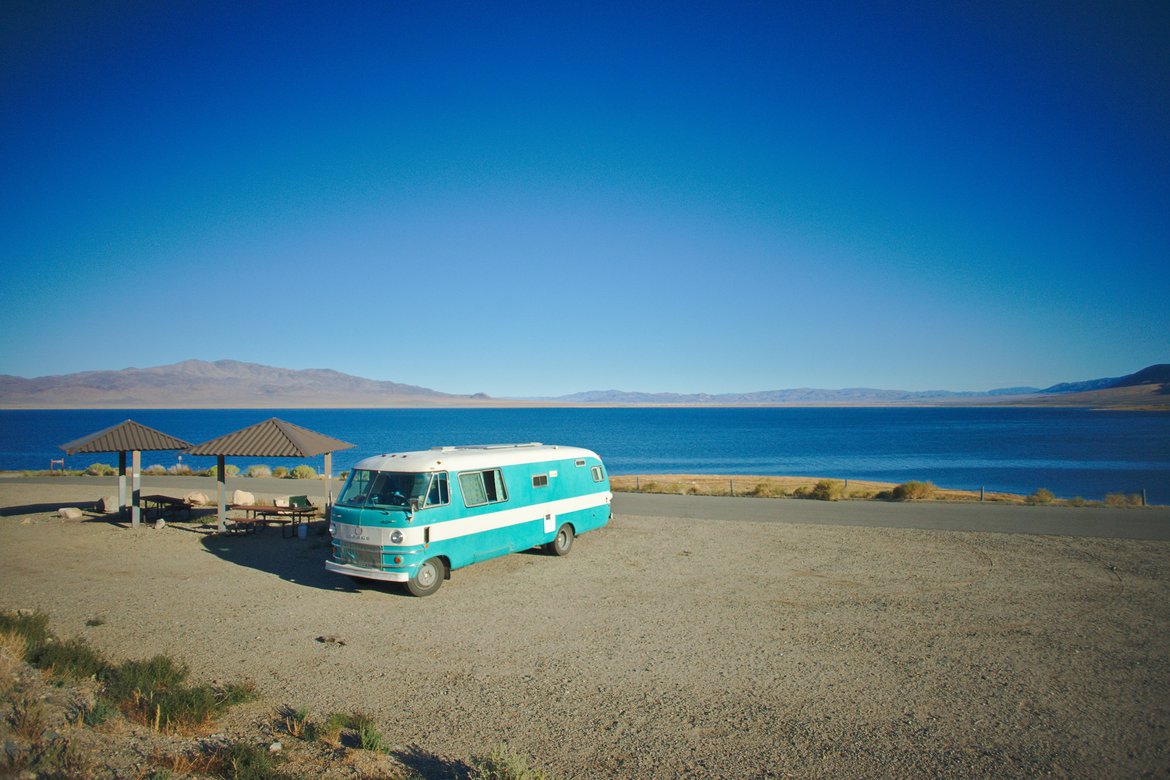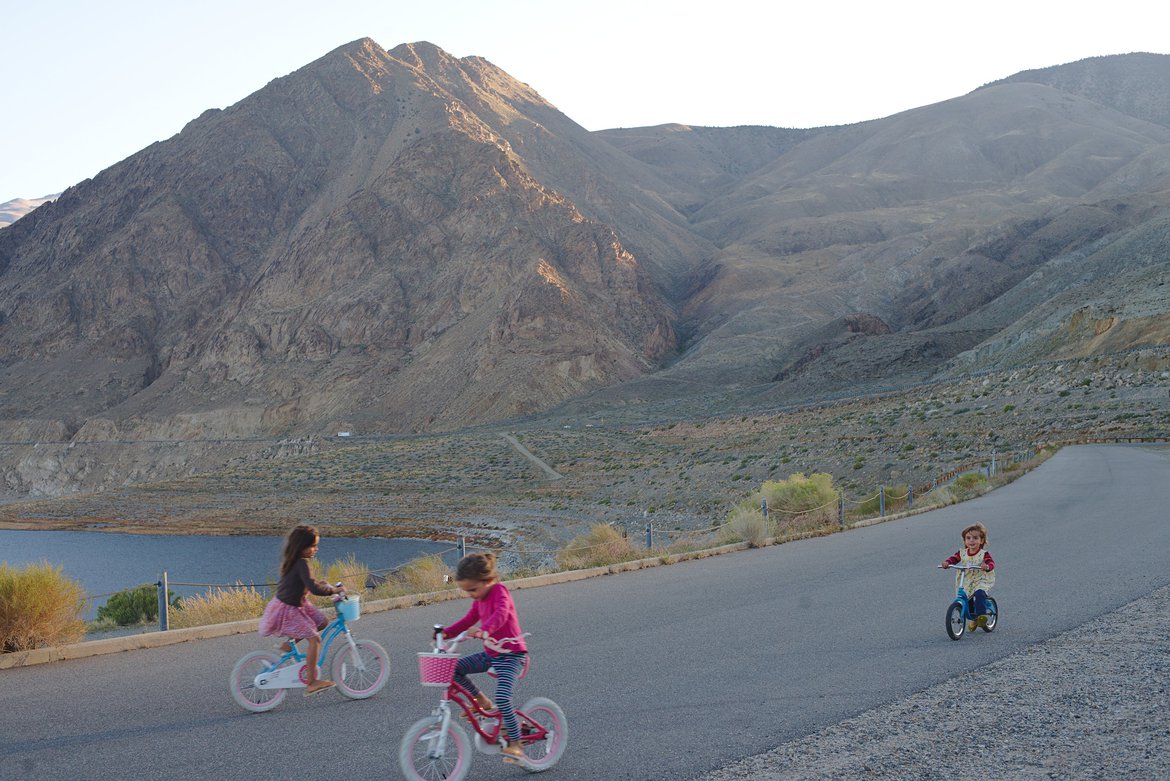 We still don't have a heater in the bus so whatever the outside temp, the inside temp is about the same, maybe five or ten degrees warmer. One of my goals for this trip was for that to never be an issue because we would follow the weather. For the most part that's been true, but around here, this time of year, warmth is a rapidly fading thought. I even had to put on shoes.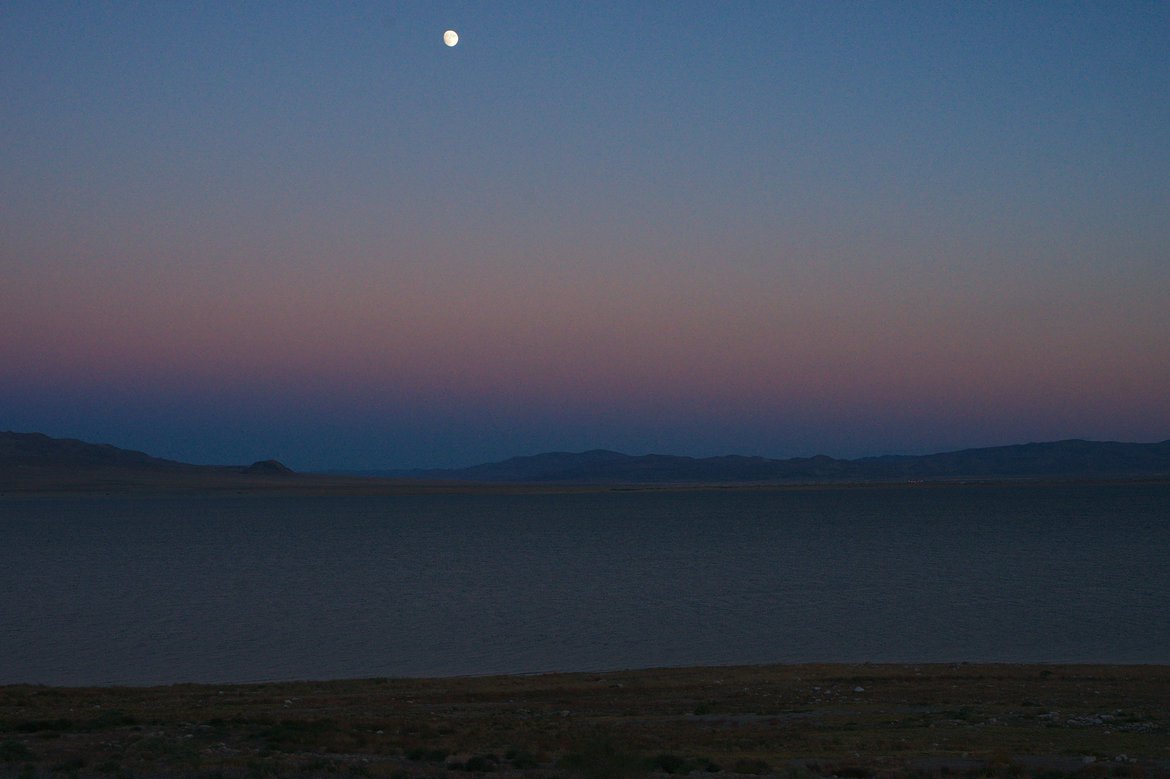 We're up here to see my aunt and uncle for the first time in years and for my uncle to help me understand and dial in this engine.
And that's exactly what we did for nearly three weeks. He and I pulled out the carburetor and reset the float where it should be. That alone solved about 70 percent of our problems. We were ready to leave with that, but then we got to talking and decided to do a few other things as well. The problem was that my uncle had already planned a trip to the California coast with a friend. So we ordered some parts, said goodbye and he headed west to California and we went north for a week.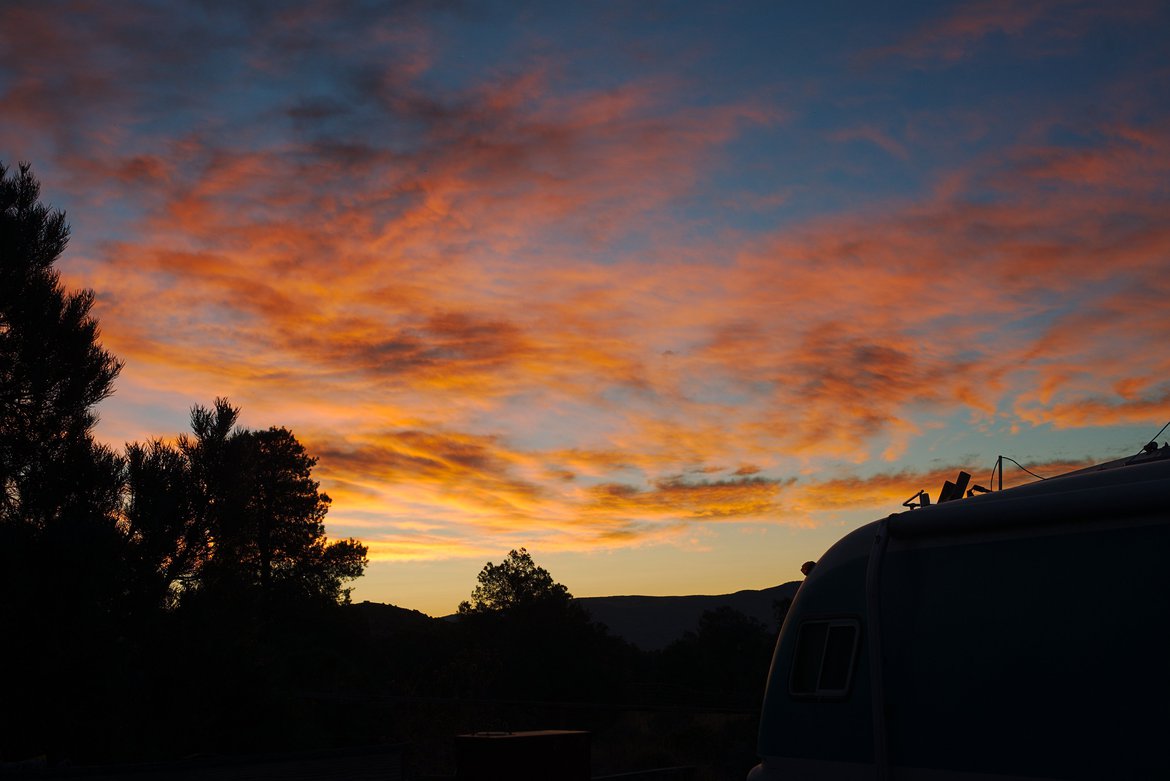 The first night we stopped in Carson City. We spent the night in a Casino parking lot and walked around downtown. Carson City actually has one of those that's still functional and nice, with parks and business and such, unlike most American cities of its size these days.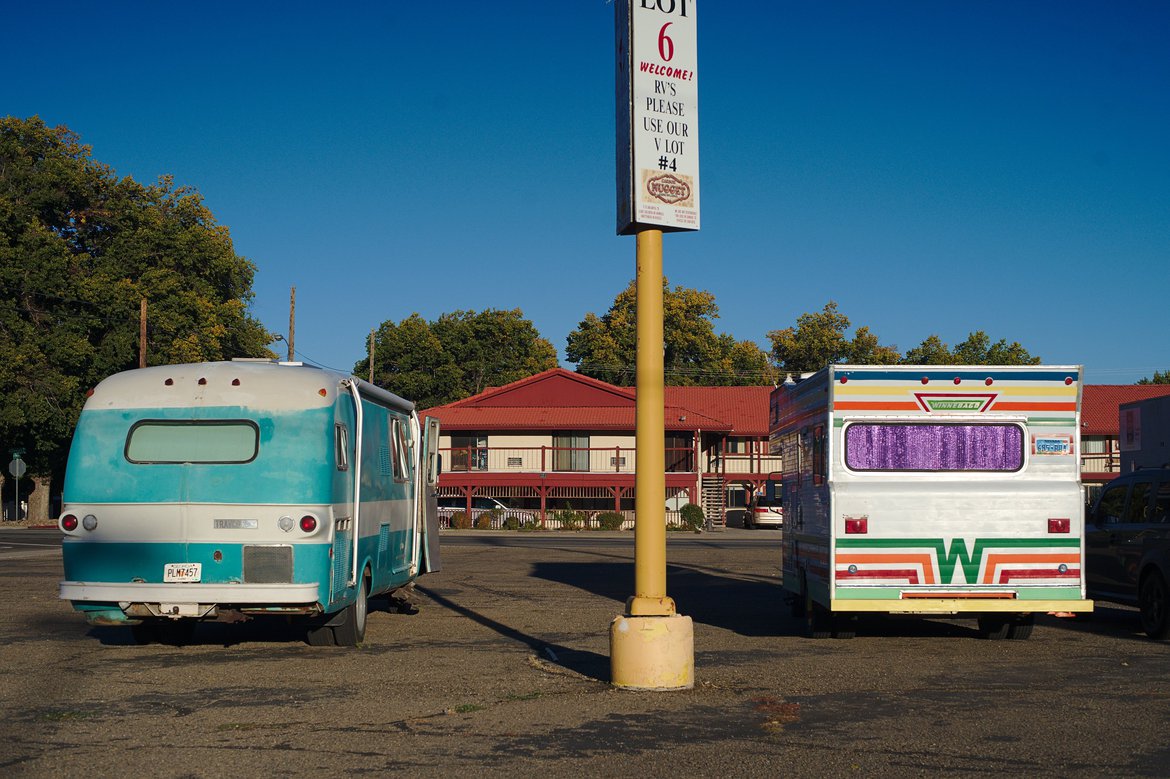 The next day we headed north with the vague goal of seeing Reno and maybe checking out Pyramid Lake. That morning we met up with another cousin of mine and took all our kids to the children's museum in Carson City. After catching up for a couple hours, letting the kids play, we hit the road. But then we were hungry so we stopped at a really good Vietnamese restaurant. And then I spied a Harbor Freight and spent some time replenishing my toolkit with the cheapest, crappiest steel China has to offer.
By the time we actually made it out of Carson City it was mid afternoon and none of us felt like going far. We made it about ten miles up over the hill to Washoe Lake State Park. It was a nice enough place and it had pretty good cell coverage, which is hard to come by in these parts. We ended up staying all week.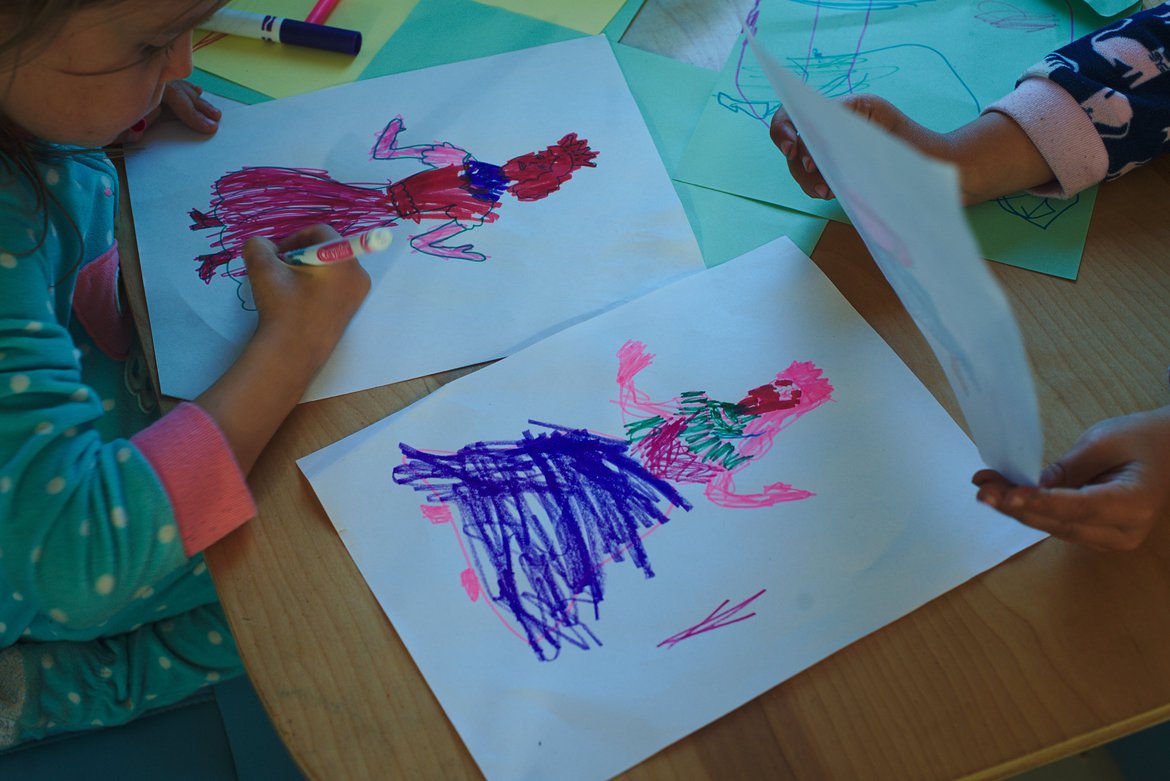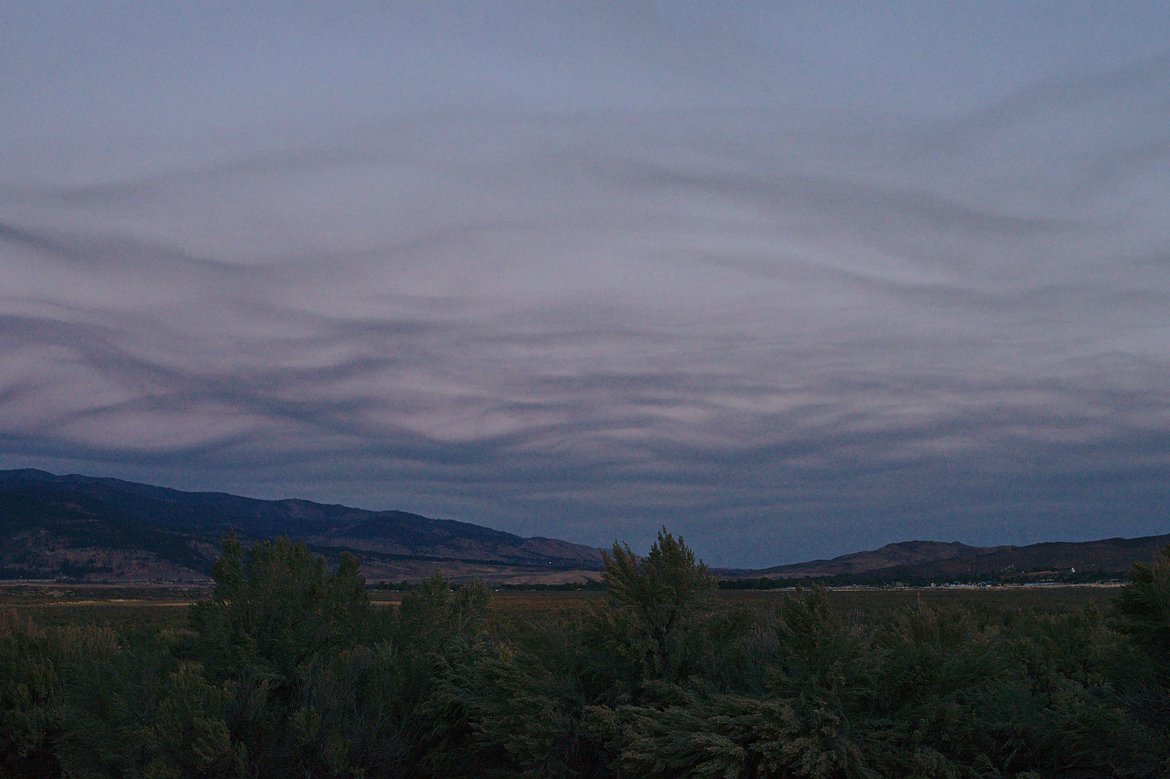 With temps forecast down in the mid 20s we decided to pick up a little propane heater, which helps take the edge off mornings.
Washoe Lake was host to some of the least appealing neighbors we've had — someone stole my hatchet one night, along with beer, a chair and some other stuff from another person. Itried to tell the kids that whomever took it probably needed it more than we did and they seemed okay with that. I also tried to explain methamphetamines and what they do to you, but I don't think that sunk in as much.
Despite that we enjoyed Washoe Lake. I got some work done, the kids played and we went for the occasional walk/bike ride to explore the park. Once we were walking over to another side of the lake when we spotted a sign that said, "Beach and Maze" with an arrow point to the shoreline. Maze? Really? Really.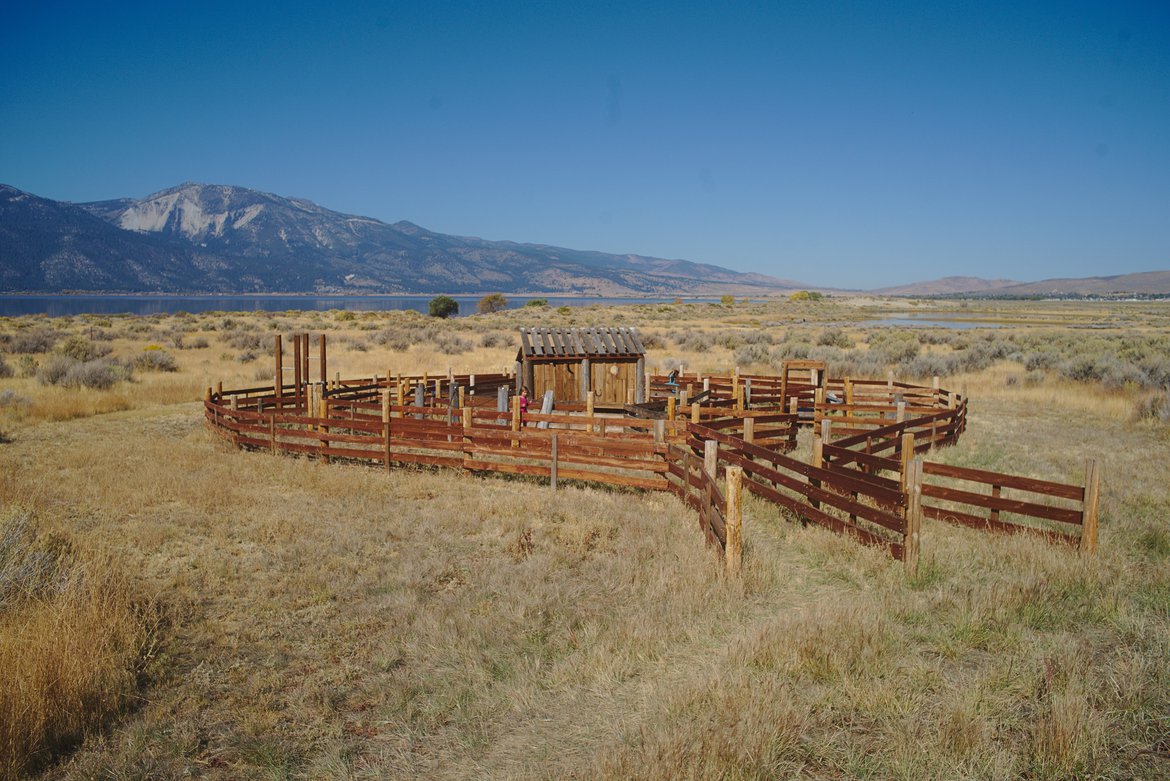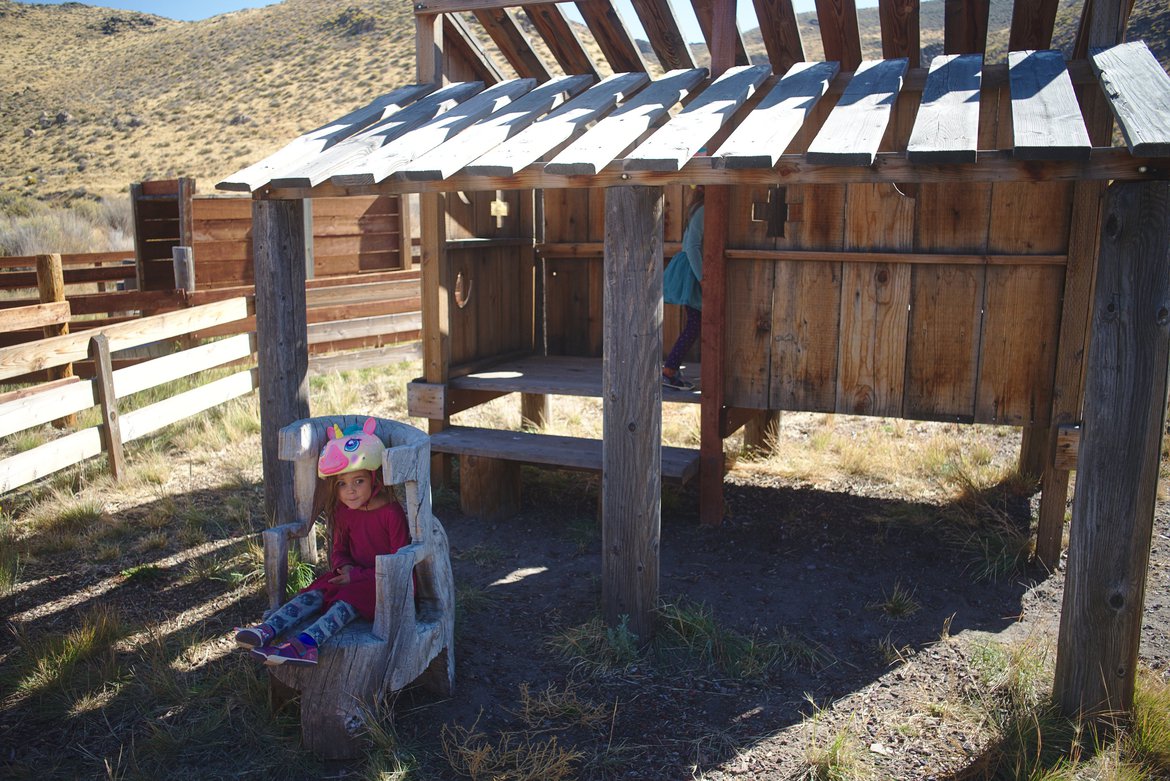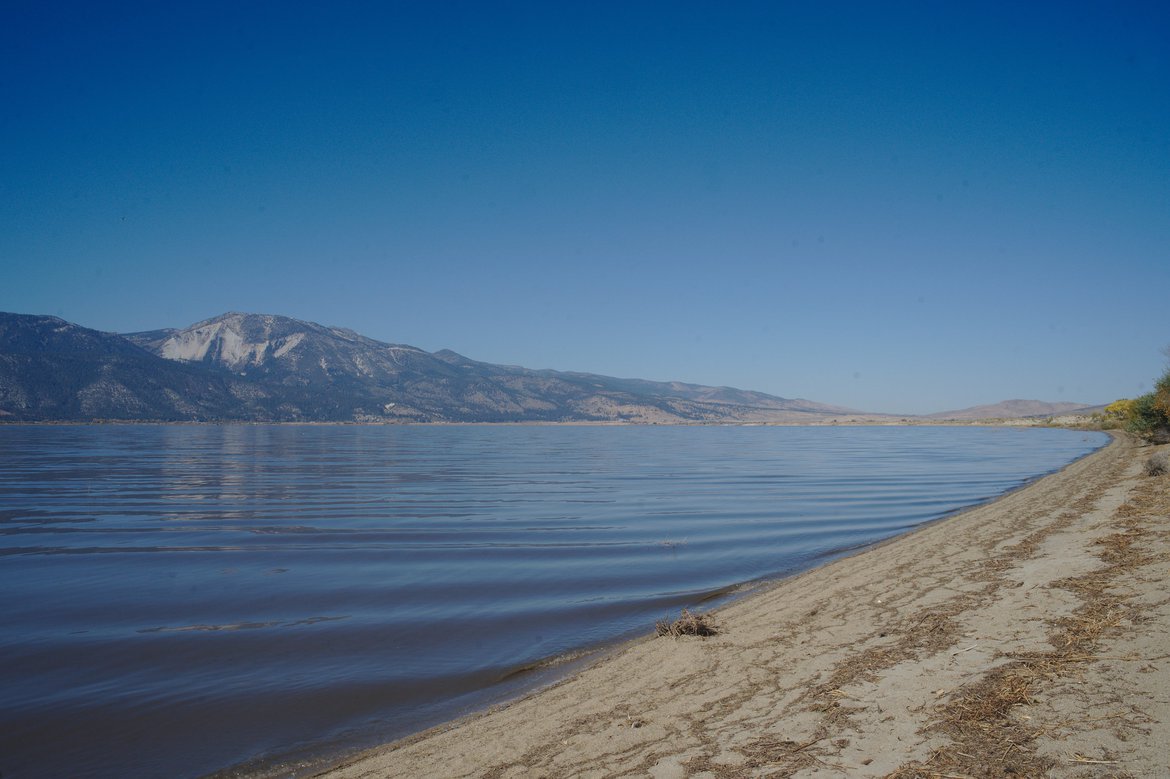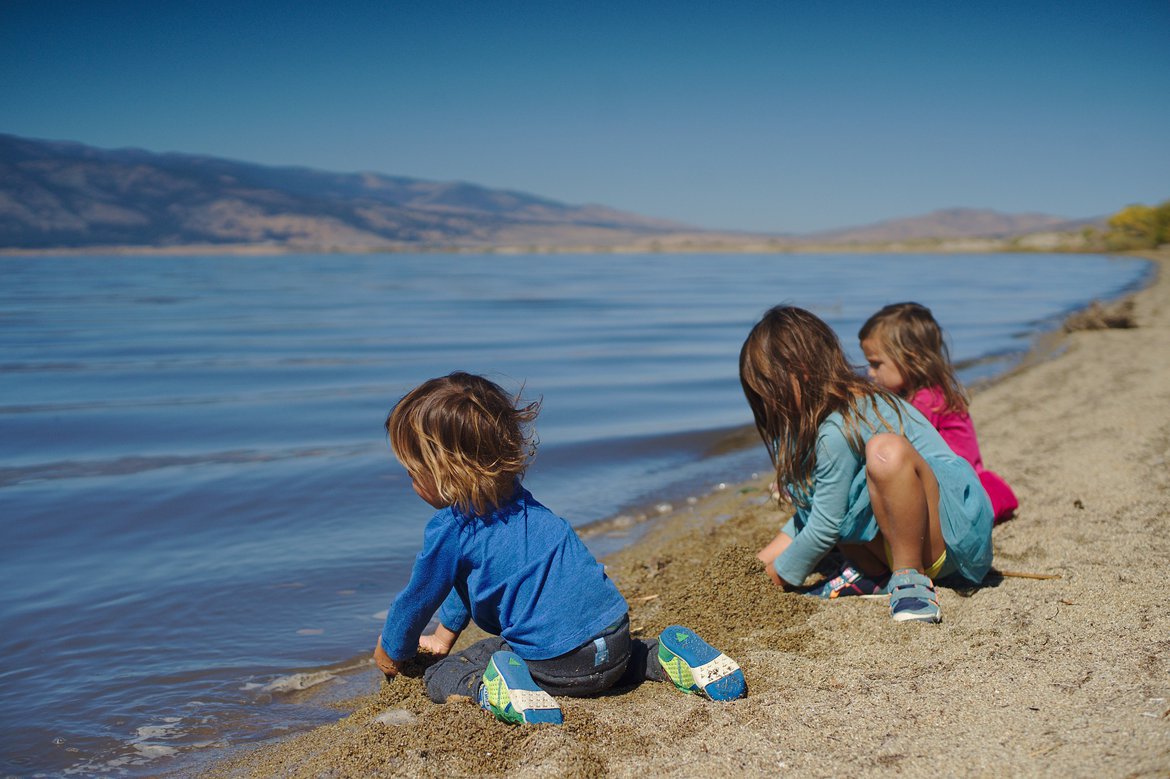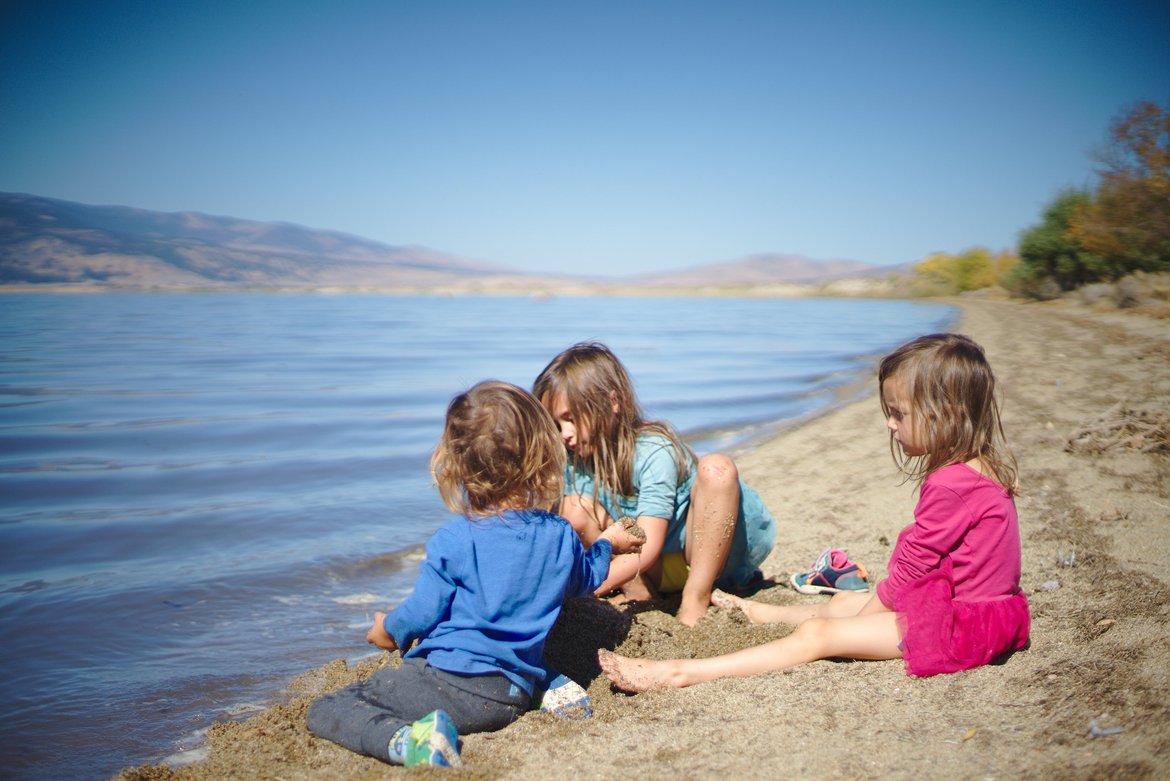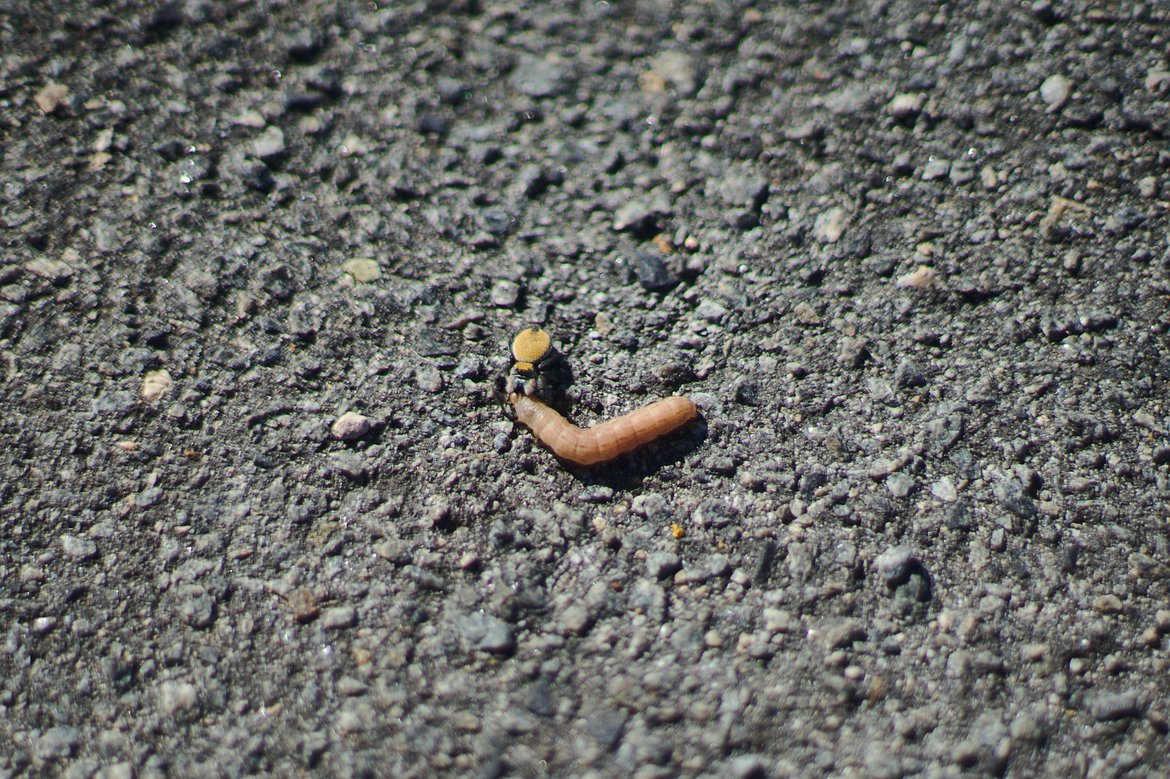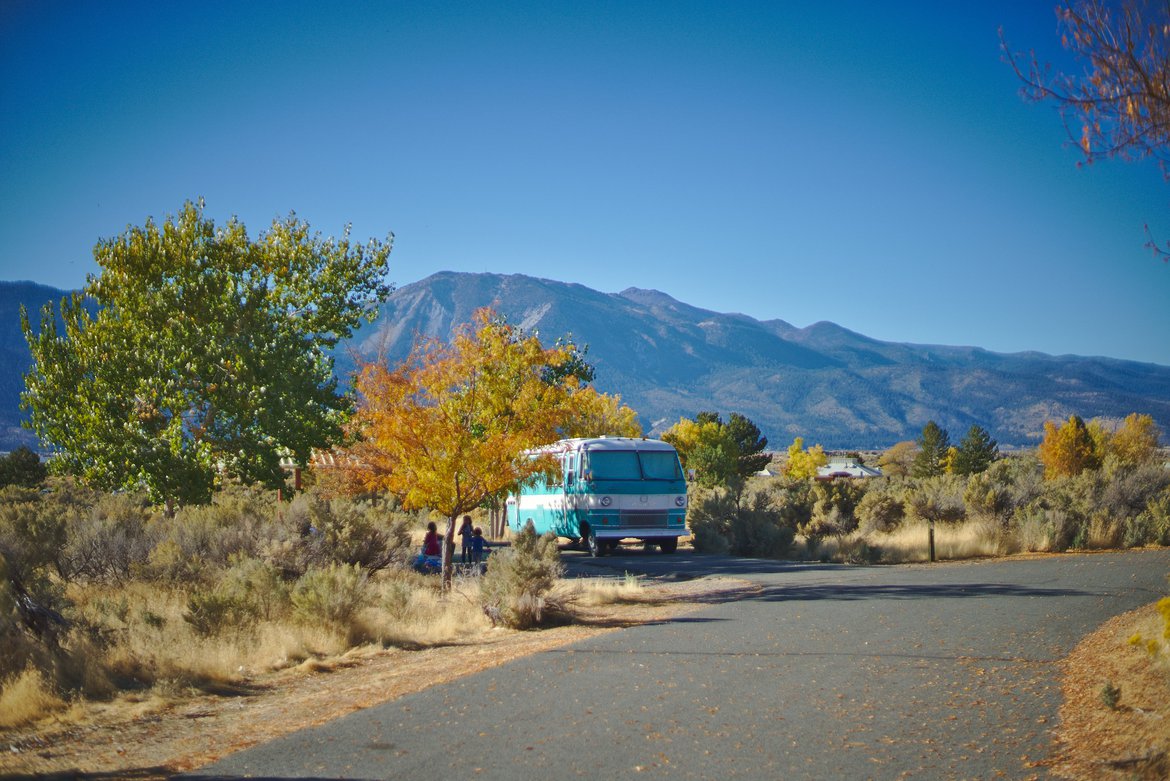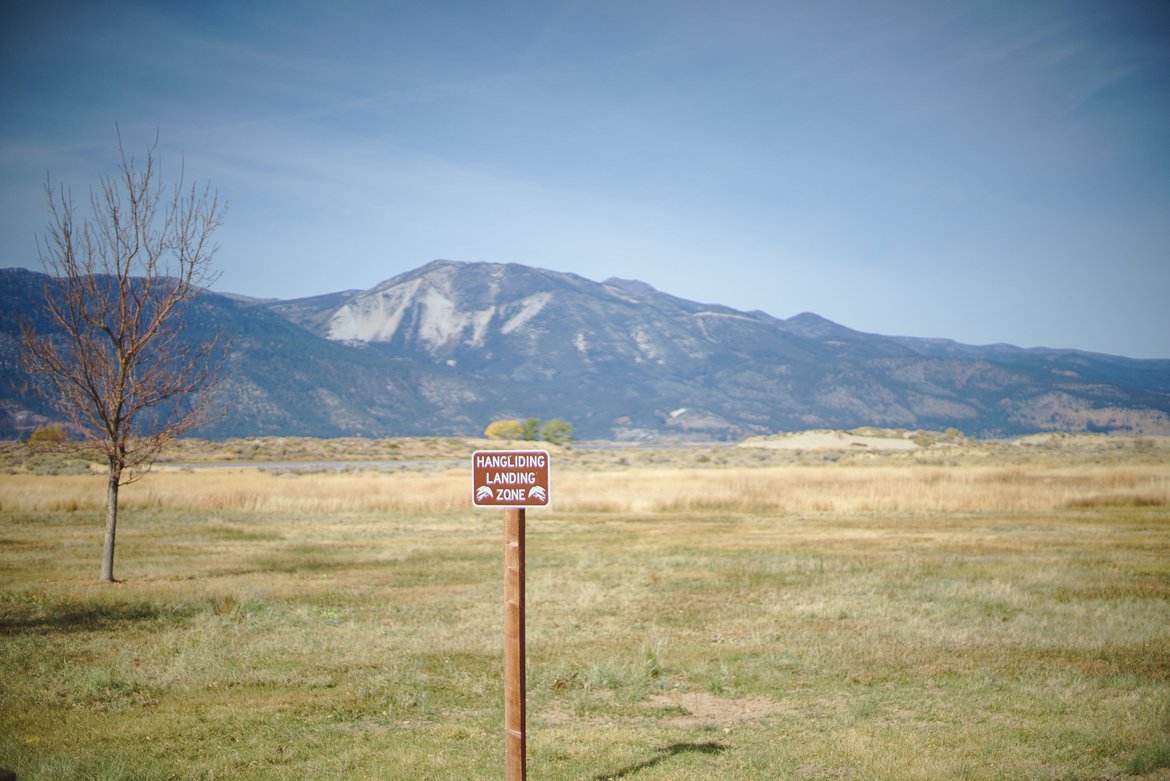 After a week at Washoe we went back to my uncle's house and we got to work on the bus. We replaced the spark plugs, the plug wires and the exhaust manifold gaskets. Then we greased the suspension and I knocked a few interior fixes off my list. I installed an inverter, rehung some molding that had nearly come apart thanks to all the bumpy roads we've driven. I even finally got serious about fixing the oven. Unfortunately it does seem to be the thermocoupler and it's a serious pain to even get to it. I shelved that one again. You can't do it all.
One night the sunset looked like this: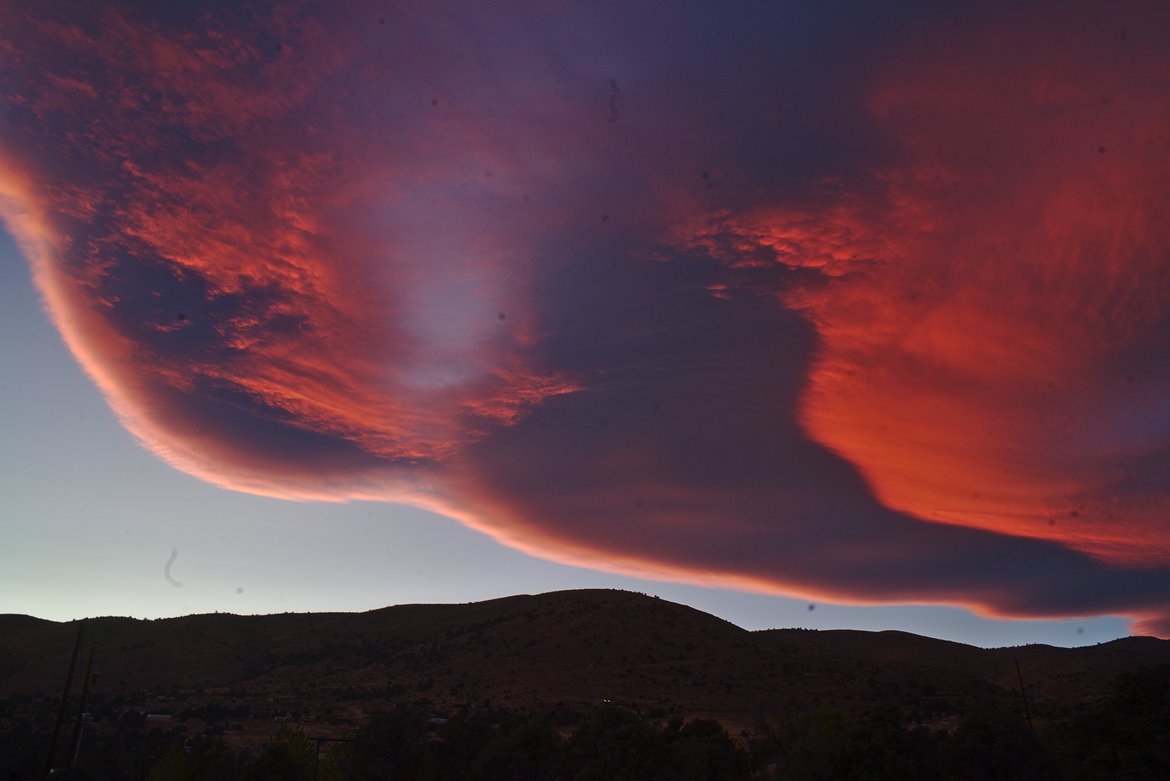 The next morning the mountains were covered in snow, though nothing stayed on the ground where we were.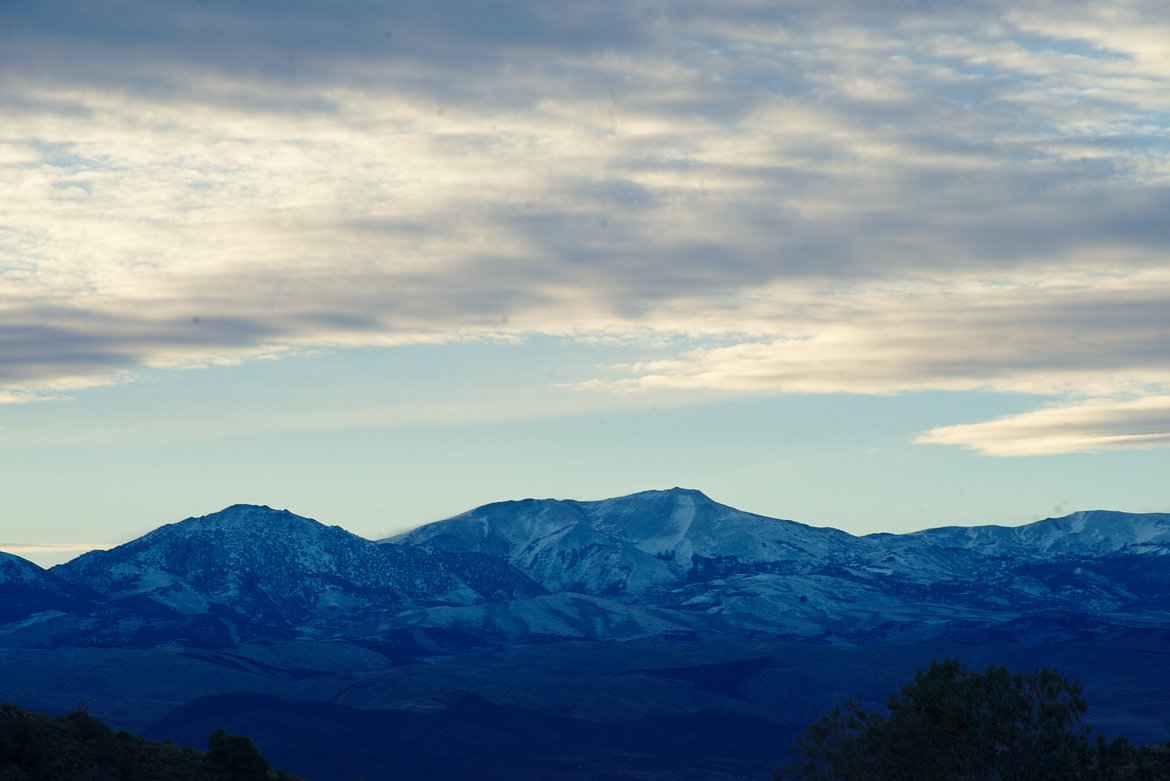 When we drove out of my uncle's house a week later the bus sounded and ran better than it has since I bought it and probably better than it has in decades. It's not perfect and something will still probably break soon — since I'm writing from the future as it were, I can assure you something will break soon :) — but for now it's driving better than I ever thought it would. Thanks Ron.