Unable to leave Lake Superior behind, we decided to head west and north, out of Wisconsin, into Minnesota, through Duluth and up to the north shore of Lake Superior.
Here, for the first time in our Lake Superior travels, we hit real crowds. There aren't that many camping spots along the shore up here and nearly all of them offer online reservations, which means they're full most of the summer.
We ended up heading inland, further north, up toward the Boundary Waters area. Once you get away from highway 61, which hugs the shore of Superior, it's mostly wilderness up here, and mostly dirt roads, which keeps the summer tourists away. We cut inland without any real clue where we were headed, but you rarely go wrong with fourteen miles of dirt road that looks like this: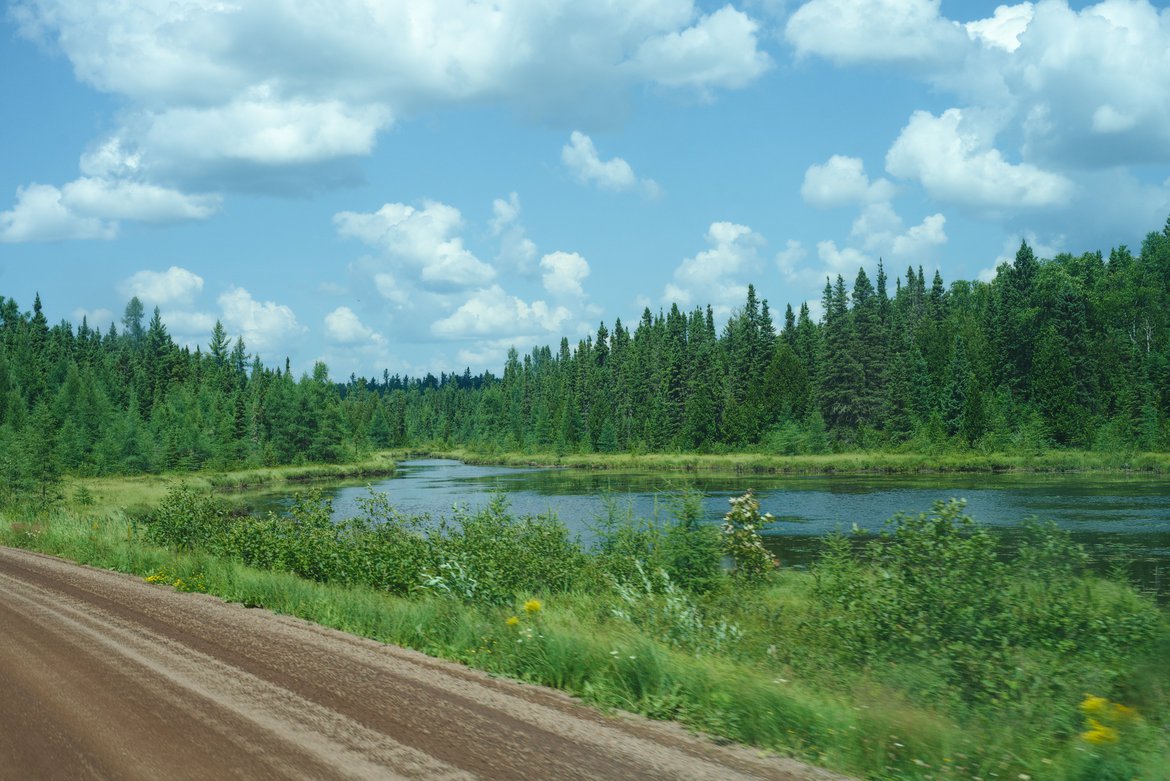 Eventually we found a campground on the edge of a smallish lake. It was relatively secluded and the water was plenty warm for swimming.

The only downside was that Lake Superior was the better part of an hour away. We ended up only going down once, to Tettegouche State Park, to have one last day on the lake and say goodbye to Superior. I stopped in at the visitor center and asked the ranger if there was a good swimming beach around and she directed us a "nice beach, good for kids," at a little oxbow a ways up the river. Uh, yeah, we don't want to swim in a river. I had another of those increasingly common moments when I realize how much people underestimate children these days.
I studied the map and didn't see any reason we couldn't hike the cliff side trail and figure out some way down to the water. As it turned out, plenty of people have had the very same idea and there was a well worn trail that led down to a nice rocky point sticking out into Superior. The kids scrambled over the rocks and were out of their clothes and into bathing suits fast enough to put a superhero to shame.
And then they stuck their feet in the water. Cold, very, very cold. The north shore of Superior is much colder than around Madeline Island. No one went in past their knees, but we did have a nice lunch and a rocky point all to ourselves for most of the day.
You can't have the most prominent rocky headland to yourself for long in these parts though. By the time we were done eating there were a dozen other people on the beach and rocks around us. We packed it up and headed back up the dirt road to Ninemile Lake for warmer swimming.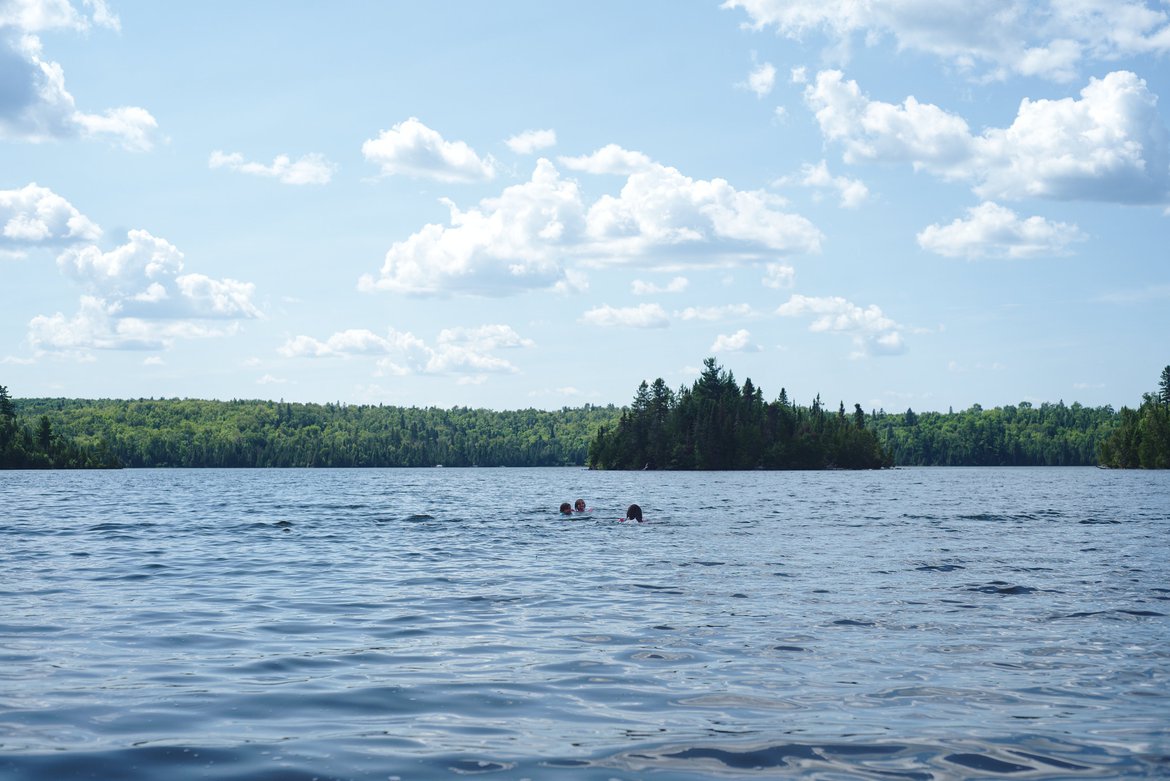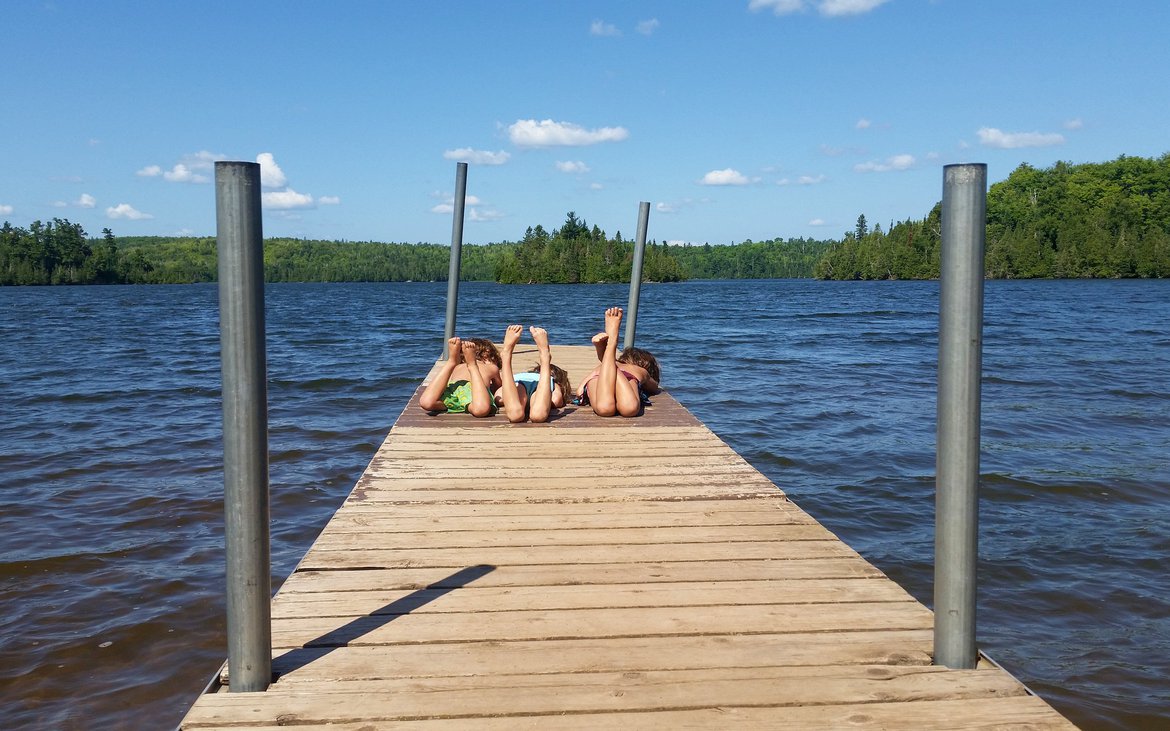 The lake was enough to entertain the kids for a few days, but eventually the weather took a turn.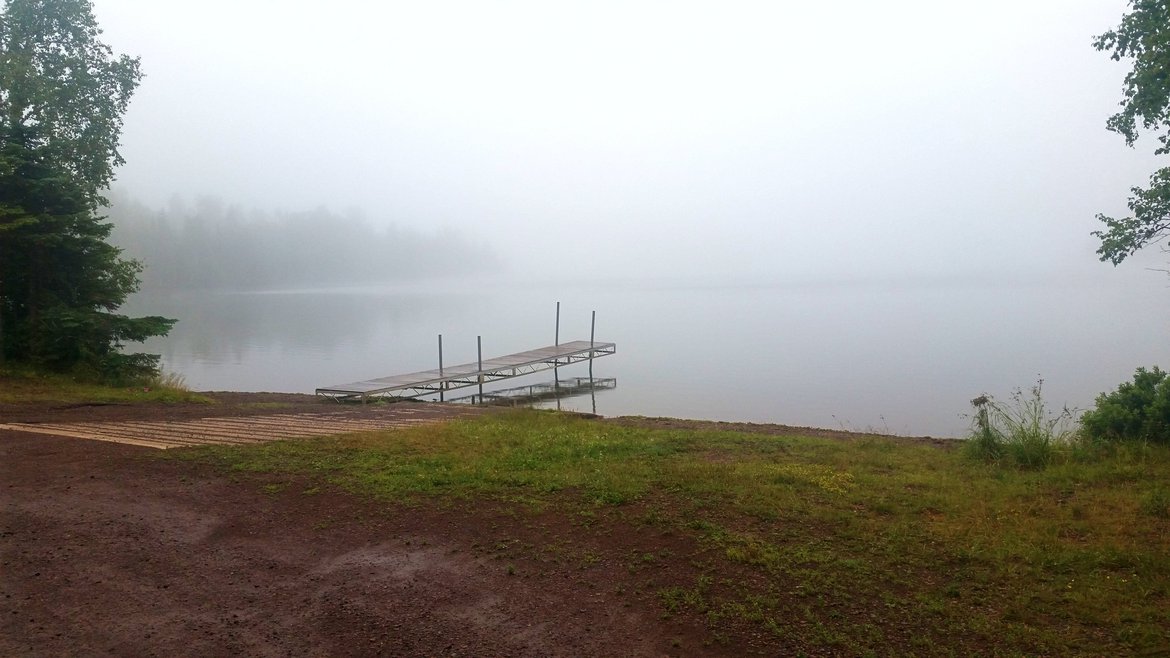 Faced with three more days of rain and a dirt road out, we decided to go ahead and push on, south, out of the north woods and into the plains, which just so happens to parallel the journey that makes up the last three books of the Birchbark House series.