Around Washburn
Madeline Island, Little Girl Point, and Long Lake
One weekend I took the kids over to Madeline Island again. The museum was having a trading post-style reenactment, and we are suckers for a good reenactment festival.
We got to see some real birch bark canoes, and some artifacts like trade blankets, early compasses and navigation tools, even early pharmacy tools, including a pill-making board the kids got to try out, making some playdough pills.
Most of the reenactment stuff was things Voyageurs would have used in the fur trade, though there were a couple of people there representing local tribes. One man in particular was really great at showing the kids various tools and demonstrating how they worked. He was so good I forgot to take any pictures, which I realized later is kind of the highest praise I can (accidentally) give.
The reenactment was a cool bonus, but really the museum there has enough that it's well worth the trip even if you've already been. But then I am deeply fascinated by the tools and techniques of history. I like to see how people solved problems, what tools they used, how the approached problems. Like this toaster, which really isn't all that different from today's toaster, and in some ways is better (if it were repaired to good working order). Certainly it has lasted longer than any toaster made to today is likely to last. The glass rolling pin though, that one I am not so sure about.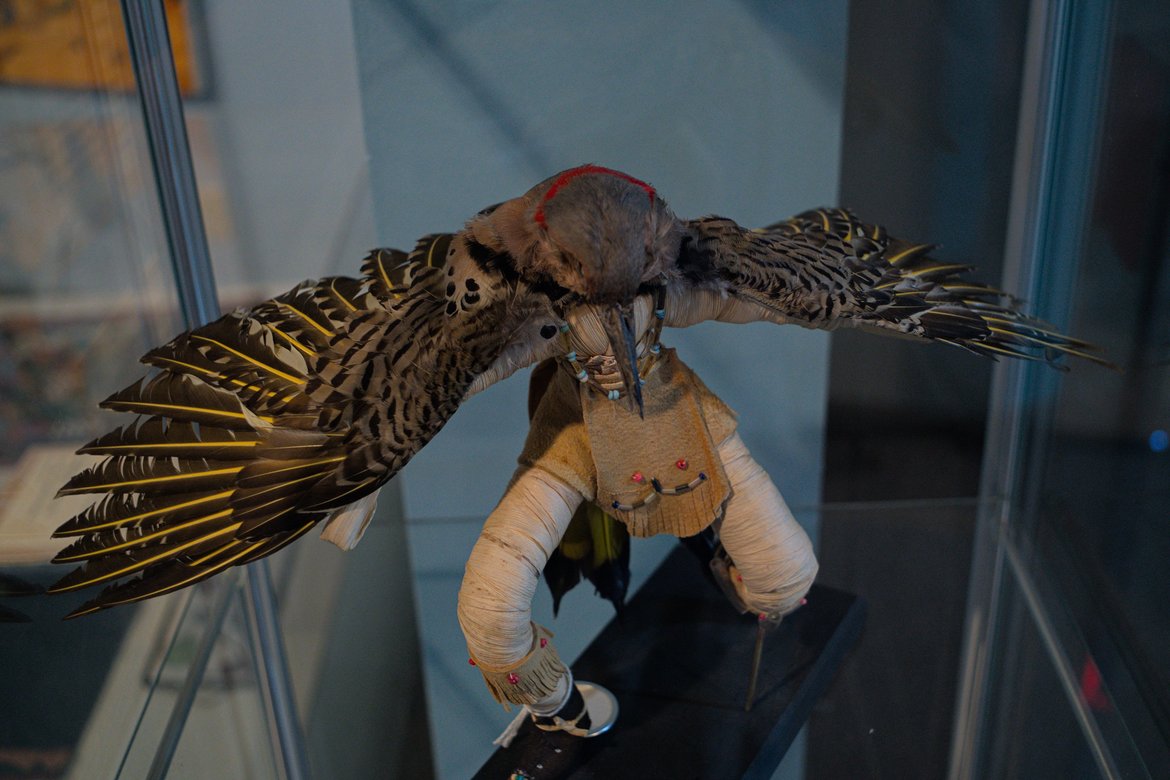 While we have been to Washburn before, we were only here a few days and we didn't get to do much other than going to Madeline Island. With more time this time we've been able to explore the area some more. One of our favorite things we've found is Little Girl Point, a popular swimming and agate hunting beach about an hour away, on the other side of the bay.
When we don't want to go as far as Little Girl Point, we head up to Long Lake, just outside of Washburn. The water is much warmer water than Superior, and it makes a good place to do some paddleboarding.