The Terrible, Horrible, No Good, Very Bad Week
I don't really feel like telling this story, so here's two pictures that do it instead.
If you're not real familiar with cars, that second photo is what your pistons look like after your head gasket leak destroys them. Or one of them anyway.
It all happened climbing or trying to climb over Tehachapi pass, to get out of central California. We'd been holed up in Bakersfield where I came down with a sinus infection that gave me a fever of 104 and took three rounds of antibiotics to put down. I was pretty doped up on cold medicine, but we really wanted to get out of Bakerfield so we went for it. About half way up oil was spraying out the right side of the engine and that was that. I pulled over and called AAA.
We got towed over the pass and, in the beginning, when I thought it was only the head gasket, we piled into a tiny, dingy Motel 6 room with 2 double beds and prepared to wait for a couple days. The next morning I got a call from the mechanic that I need to come down to the shop. That second picture is what I saw.
It was demoralizing to see the exhaust manifolds, spark plugs and other things we had just done sitting there destroyed. I called Corrinne and we discussed what to do. We seriously considered cutting our loses and parting it out, in fact we decided to do that, but in the end we couldn't give up now. We're too stubborn apparently. We had to stick with it. But there was no way we were going to hang around for weeks in a Motel 6 in Mojave, CA. We rented a car and set off for Palm Springs, where they at least have things to do and more than one restuarant.
We managed to get a great deal on a condo for a few days. It was a golf resort, the sort of place where I feel far more comfortable talking to the employees than I do my fellow guests, but it had a kitchen and the nicest foldout bed for the kids we've ever had. It also had a pool. And weather nice enough to use the pool.
Palm Springs is possibly the least Christmasy place you could think of, so we compensated by doing some Christmasy stuff, like going to the living desert museum's night time Christmas party. Lights, a carousels, and a pretty massive outdoor train setup were all hits, but our kids really can't stay up past eight so they didn't last long.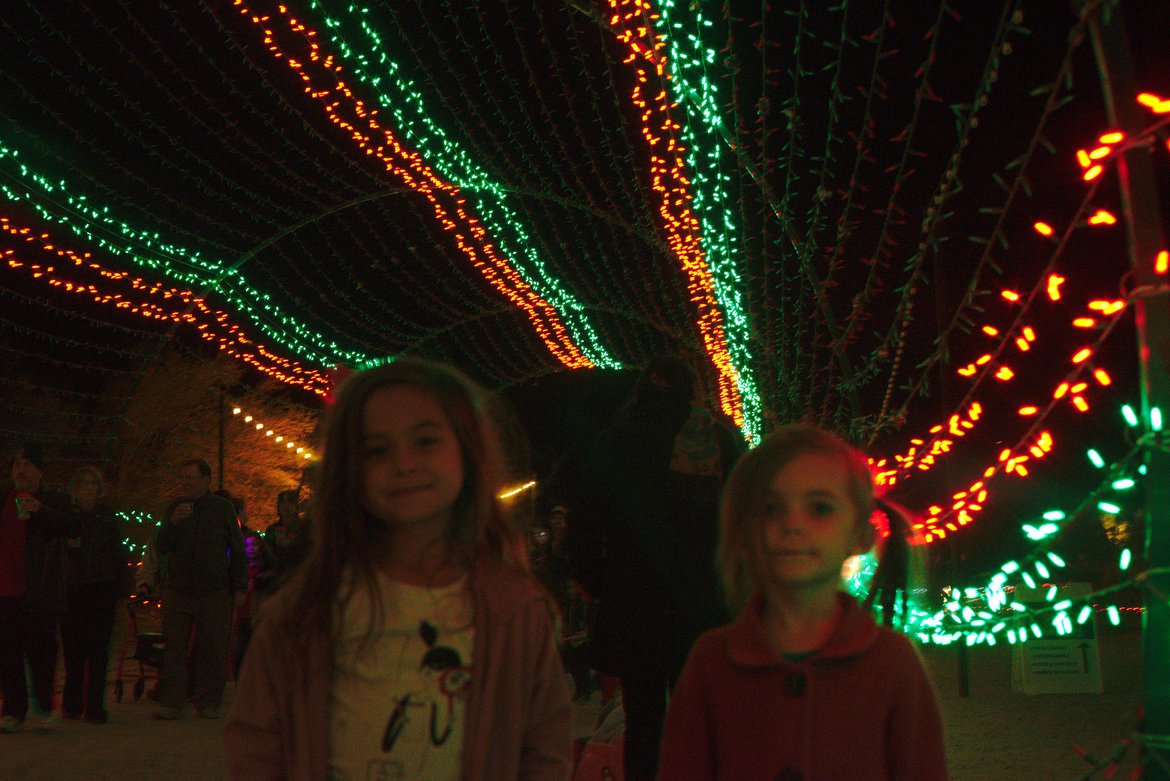 Reading over this it really doesn't sound so terrible actually. It always sucks to be homeless, but when you live on the road it's pretty much inevitable. One of the prices you have to pay to live this way I suppose. It could be worse.