I went for a walk in the woods one afternoon during our time at Camel Lake. It was a mixed slash pine and palmetto forest, probably not more than ten years old in most of places, heavily logged and replanted. After you walk in enough woods it's not hard to tell the re-planted areas, they're a little too orderly, a little too deliberate, not quite as chaotic and wild as an untouched area, of which there are, at this point, very few. Especially around here.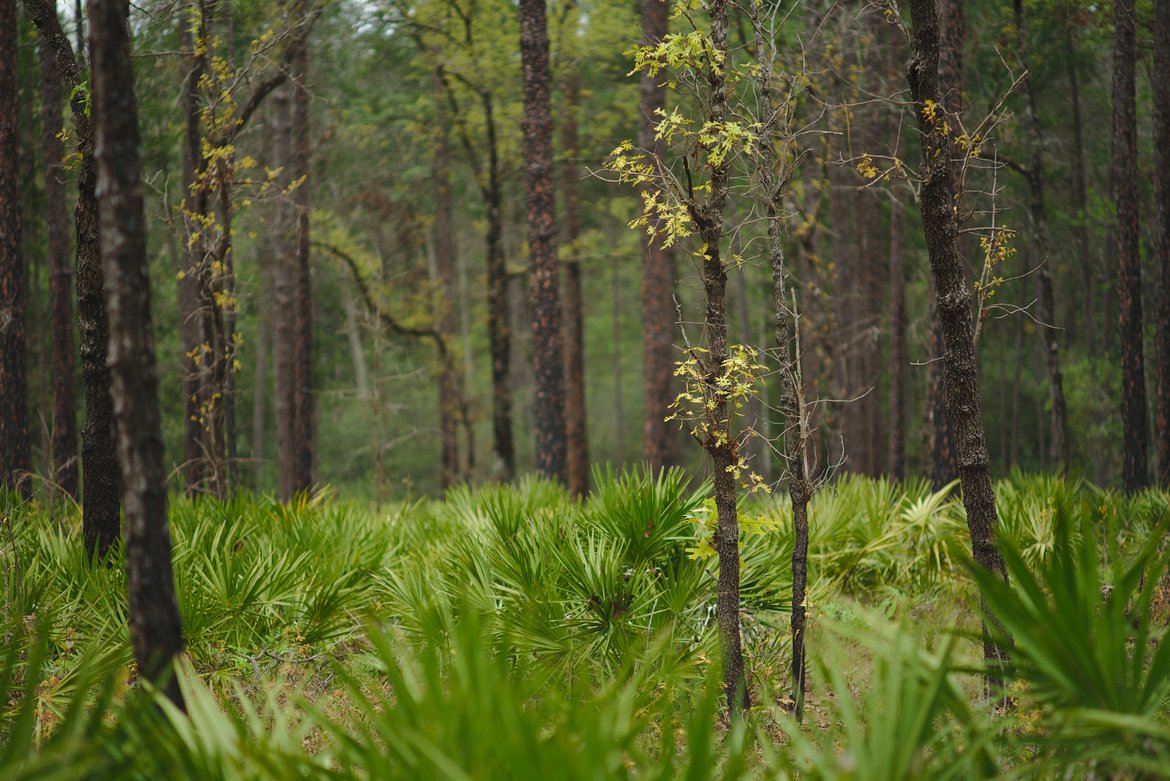 Not that I was complaining, they're still beautiful woods. I went out to try to take some pictures of the bright greenish yellow butterflies we'd been watching drift through camp for the past few days. They look like someone colored them in with a highlighter and then brought them to life. I don't know their name, but they look like green Cabbage Whites, except bright yellow, so I call them Cabbage Yellows.
Even in the woods though they never stopped long enough to get a good look so I thought I'd go into the woods and see if I could find one to photograph. It turned out though, that they just don't stop. Wherever they are headed they're in a hurry to get there. In the week we were in this place I never saw one land.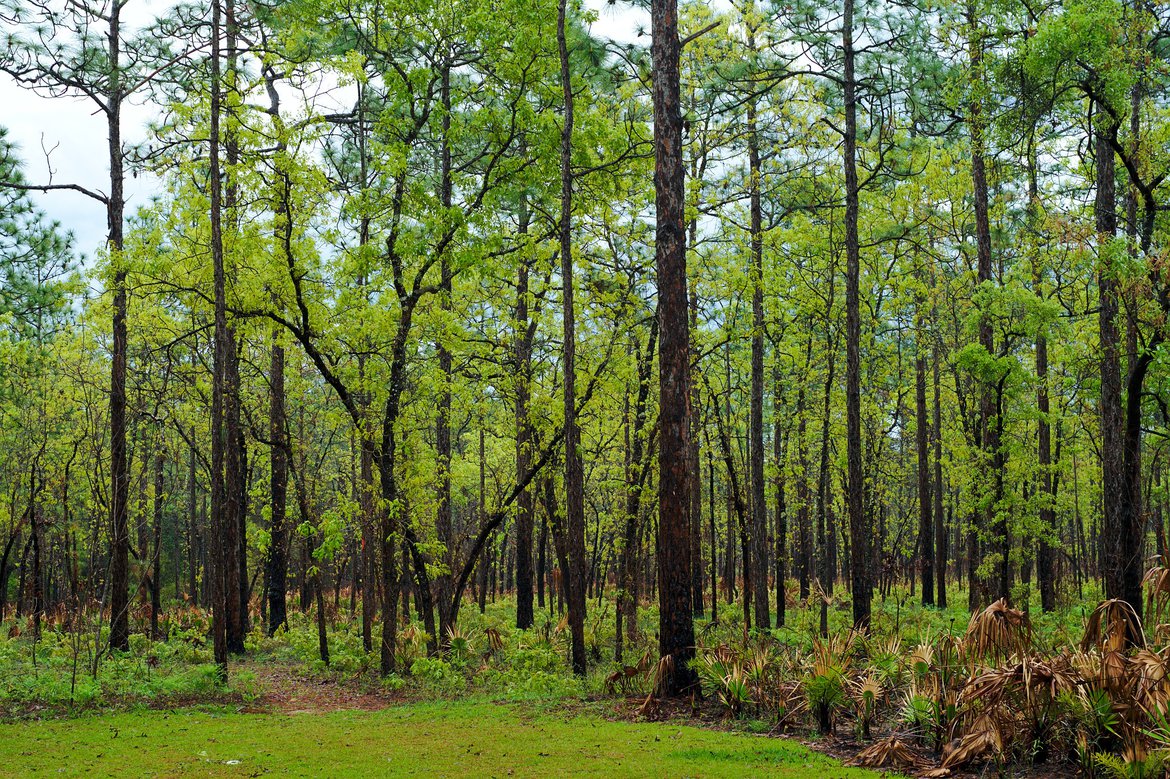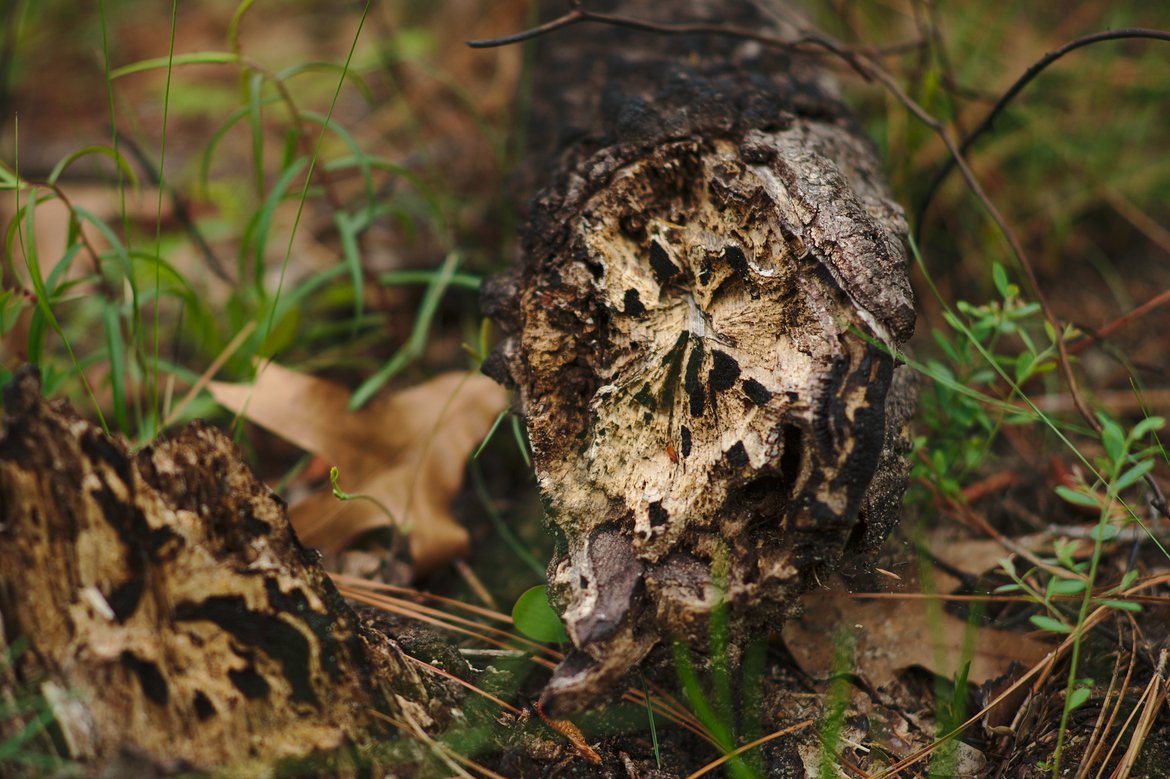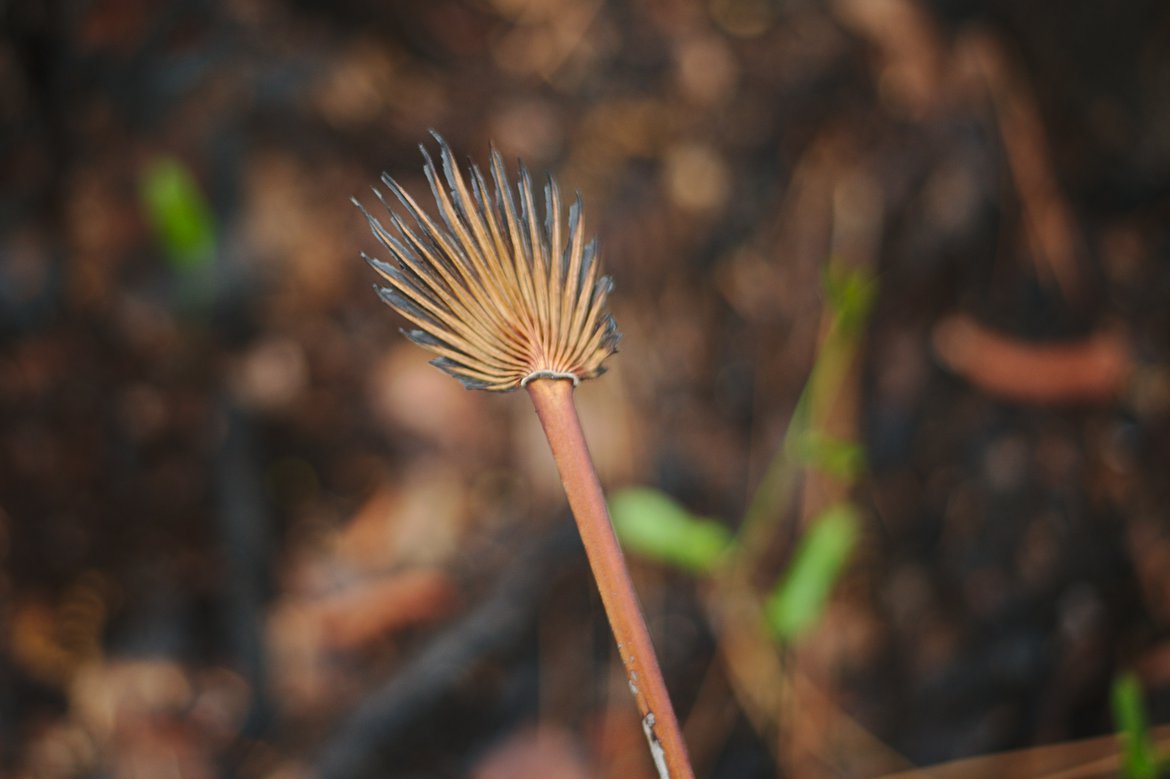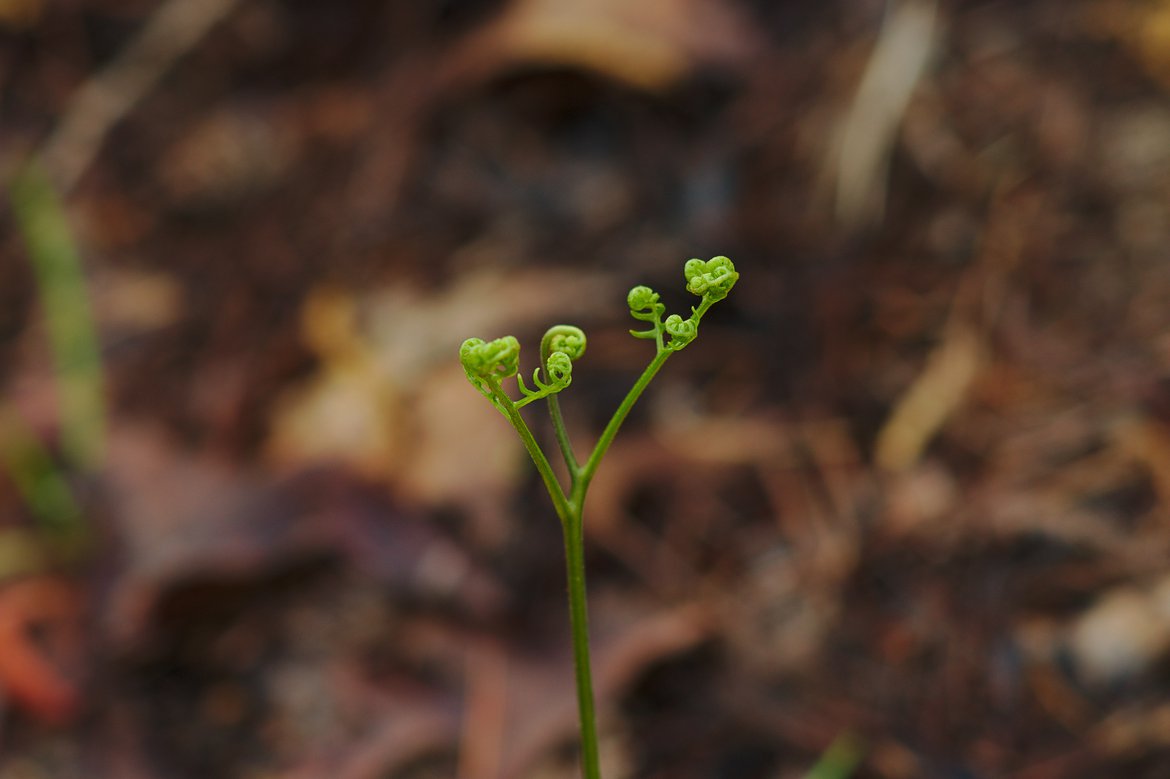 At some point on my walk I slipped off my flip flops and walked barefoot down the trail, feeling the soft sand and pine needles of the forest floor. This is something I've been doing for several weeks now. It all started when we were back at Fort Pickens. I was sitting round one day and happened to see some kids running barefoot down the road and one wince and stopped and wiped something off her foot. I smiled because I had a distinct memory of that, those early summer days when you're free, but your feet are still tender from being cooped up all winter in shoes. I got to thinking though about how by the end of the summer you'd run across the same burning hot blacktop without ever feeling the heat or stopping to get the thorns out because your feet had grown so tough you know longer felt those things. I got to thinking about and decided there was really no reason I couldn't make my feet tough like that again, it would just take some practice. And so ever since I've been going barefoot as much as I could.
That afternoon in the woods my feet were still on the tender side. Twice I had to stop to pick pine needs out of the arch of my foot. And it limited my ability to go crashing through the undergrowth chasing butterflies, but you have to have patience about these things.
I never did get a picture of my Cabbage Yellows, though I discovered that swallowtails do in fact land. Not very often and only atop the big, thorny, purple flowers of Purple Thistles. The thistles are thorny enough to have been named Cirsium horridulum, but the Swallowtails don't seem to mind. They balance atop the thorns and dig into the flower, which they proceed to work over in a very orderly fashion, probing for nectar from one side to the other, millimeter by millimeter, until, I presume, they've either had their fill or exhausted the nectar from that flower, at which point they alight again in their grand looping flight that seems to have a kind of rhythm to it, though any actual pattern to their floating bouncing flutters remains just beyond my brain's ability to recognize it.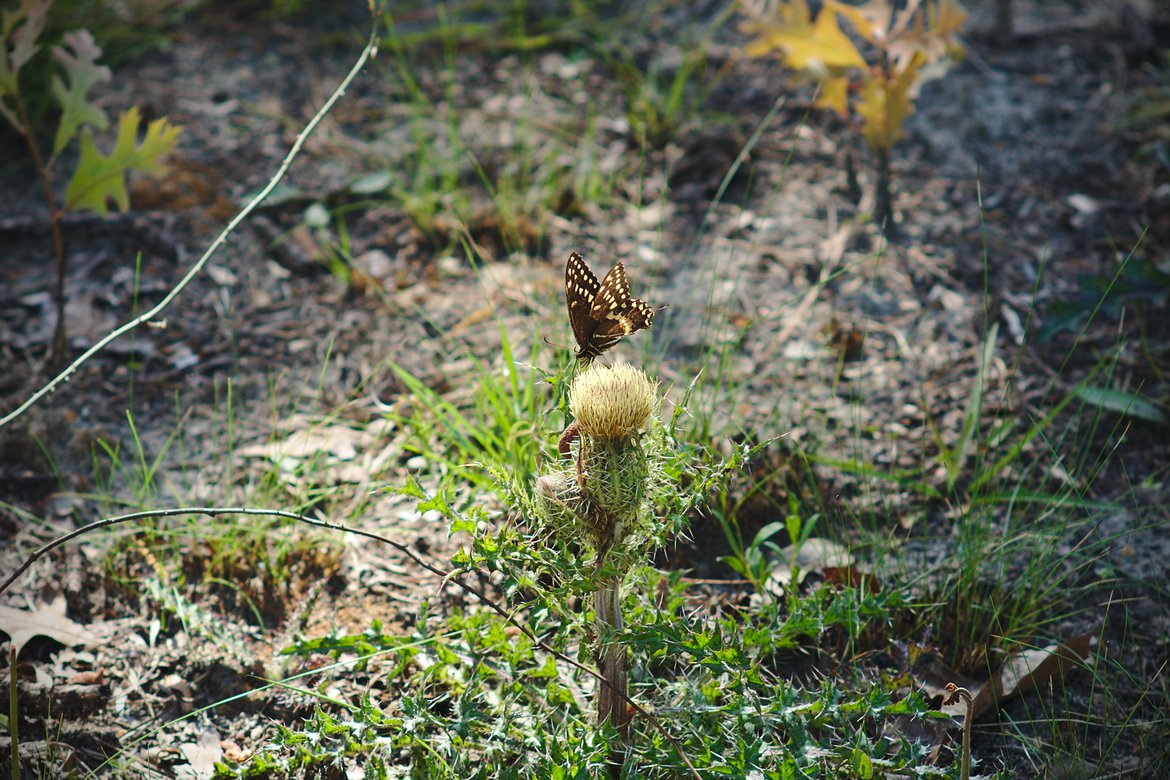 What you don't want to do is walk barefoot into a bunch of Cirsium horridulum. Not until the end of summer anyway. And perhaps not even then, there are limits everything you know.
The interesting thing about being barefoot that I do not remember from my youth is the sense of energy you get from it. It's not exactly a discovery on my part, there are lots of very old names out there for this, martial arts tend to call it qi or chi, yoga calls it prana, druids have the best name in my opinion, the telluric current, one of the two great currents of nwyfre (life energy). Whatever you want to call it, you can feel it. Take off your shoes and put your feet on the dirt or grass or what have you and sit or stand with your eyes closed for about five minutes everyday for a few weeks and pay attention to sensations you notice. It's interesting.
Unless you come here for stories of travel, in which case this may not be interesting. But I spent a lot of time here at Camel Lake thinking about it. There wasn't a lot else to do. There was a small beach, a few fish in the lake, fish so small I don't even have a hook small enough to get it in their mouths. I had fun trying to convince them to open a little wider though, dangling worm after worm and watching them snatch it away without ever getting on the hook. So if you go to Camel Lake one day and land a fat lazy bass that seems like it must have been hand fed, you're welcome.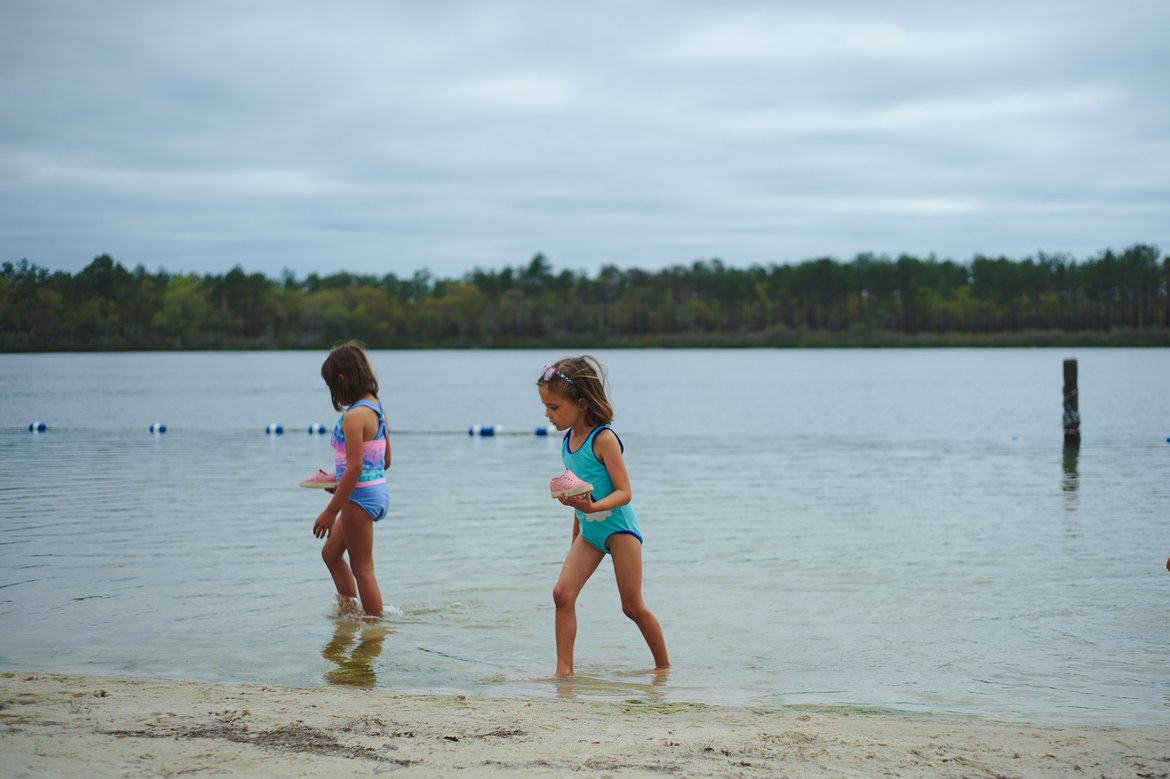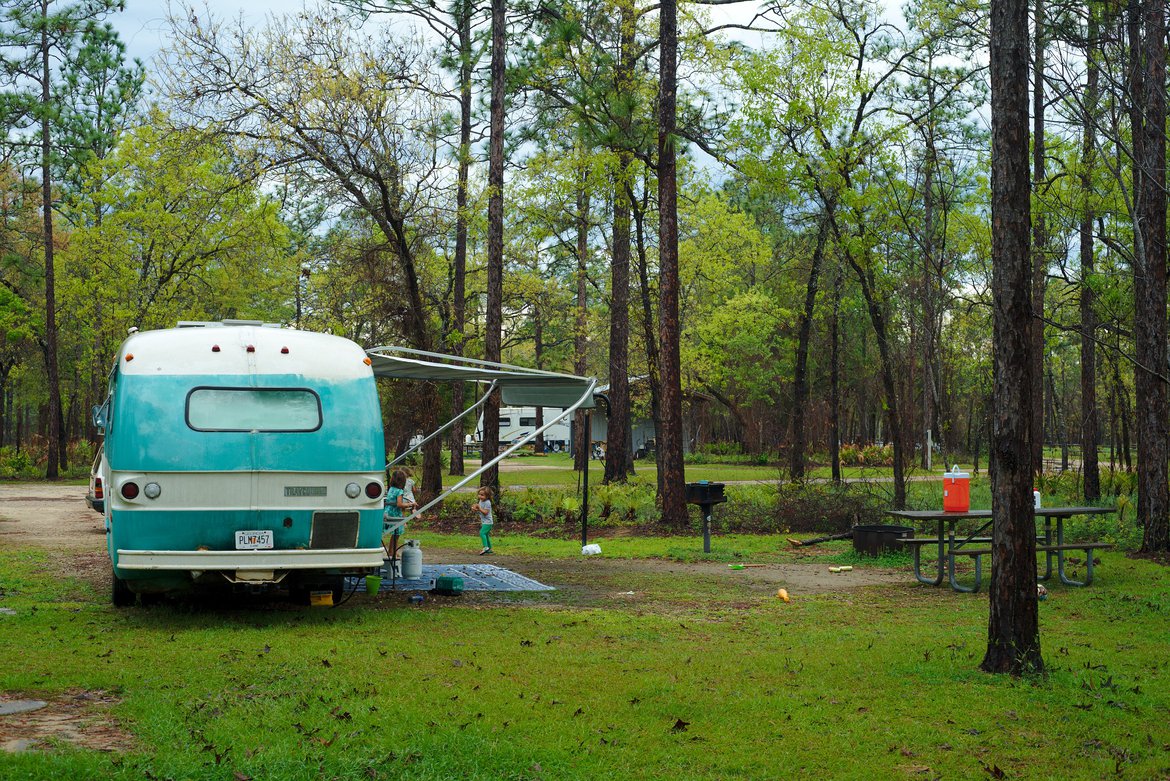 There's nothing to really draw you here, save a desire for peace and quiet. We ended up here partly because our luck with cancellations in the crowded beaches of the Panhandle finally ran out, or at least partly ran out. There were a few campgrounds at various places around St. Andrew Bay, just north a Grayton and Topsail that we could have stayed. And a few more down in the mess of Panama City, but we wanted to come inland for a bit. I've nothing against Panama City. It seems quite fashionable to look down on it these days, the white trash riviera as some call it. I've always rather liked the place, it has a unique charm. I've eaten the hell out of some oysters at Shuck'ums. I have the cup to prove it. Panama City Beach was the first place I came to in the Panhandle. I thought it was great then and I still like it now.
What I don't like is the new development west of it, all the gated communities and faux mixed development. Places with names like Royal Palms of Laguna Beach Shores or Laguna Beach Estates. Places that are all planned and new and clean and brightly lit and lifeless. A vast oasis devoid of magic. I'm glad everyone else goes there though, that way I can enjoy the redneck beaches full of biting midges, dilapidated bait shacks, abandoned buildings and people who are there to fish and sit and think and enjoy the silence, not serve up iced frappes and air conditioned smiles.
But that wasn't what drove us inland really. We just wanted something different for a while. A forest rather than a beach. Too much of one thing — even when that one thing is some of the most perfect beaches in the U.S. — gets repetitive after a while. Sometime you need a change for no other reason than you just feel like it.
When I got back from my walk the kids came running up wanting to go for a walk too. So I set out again, this time with them, though only Lilah stayed with me for more than a few minutes.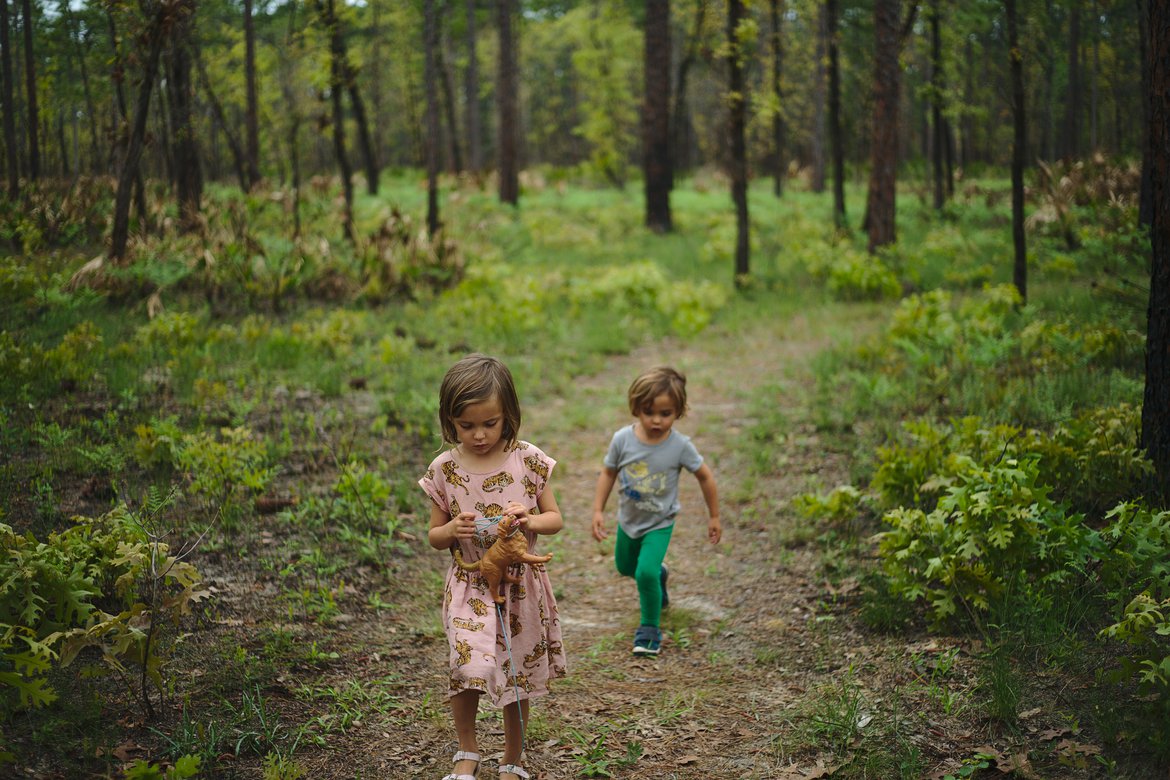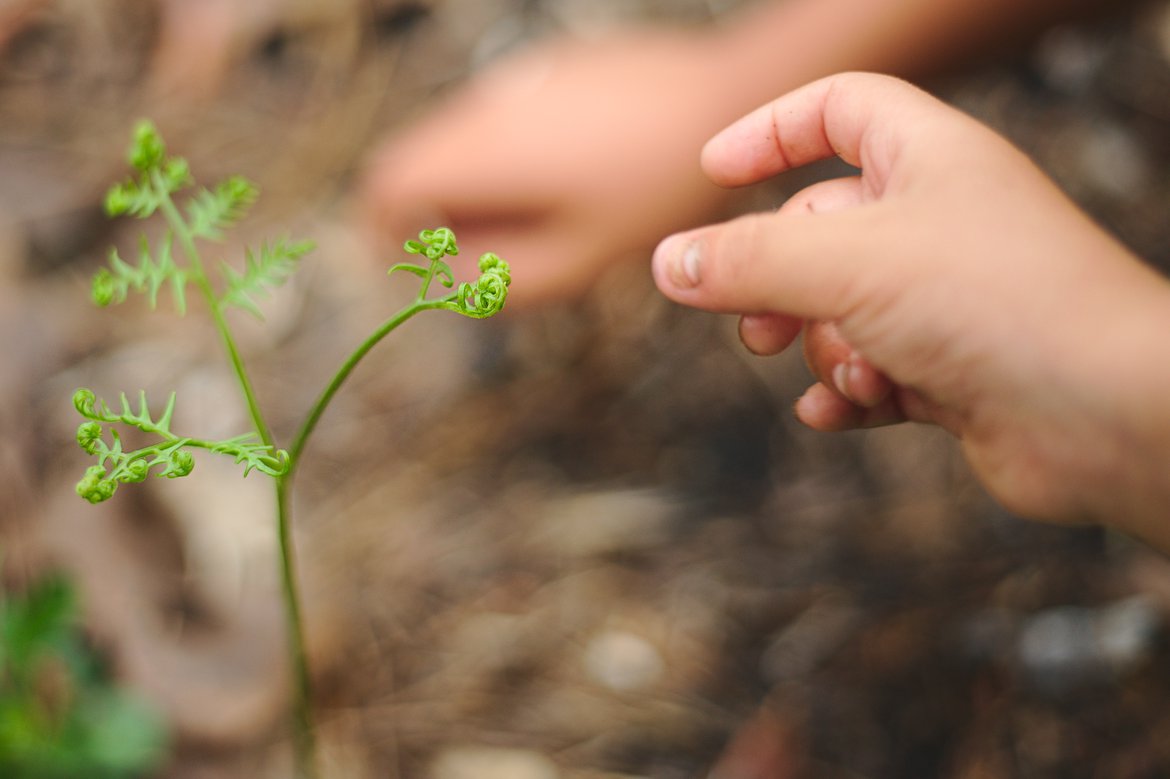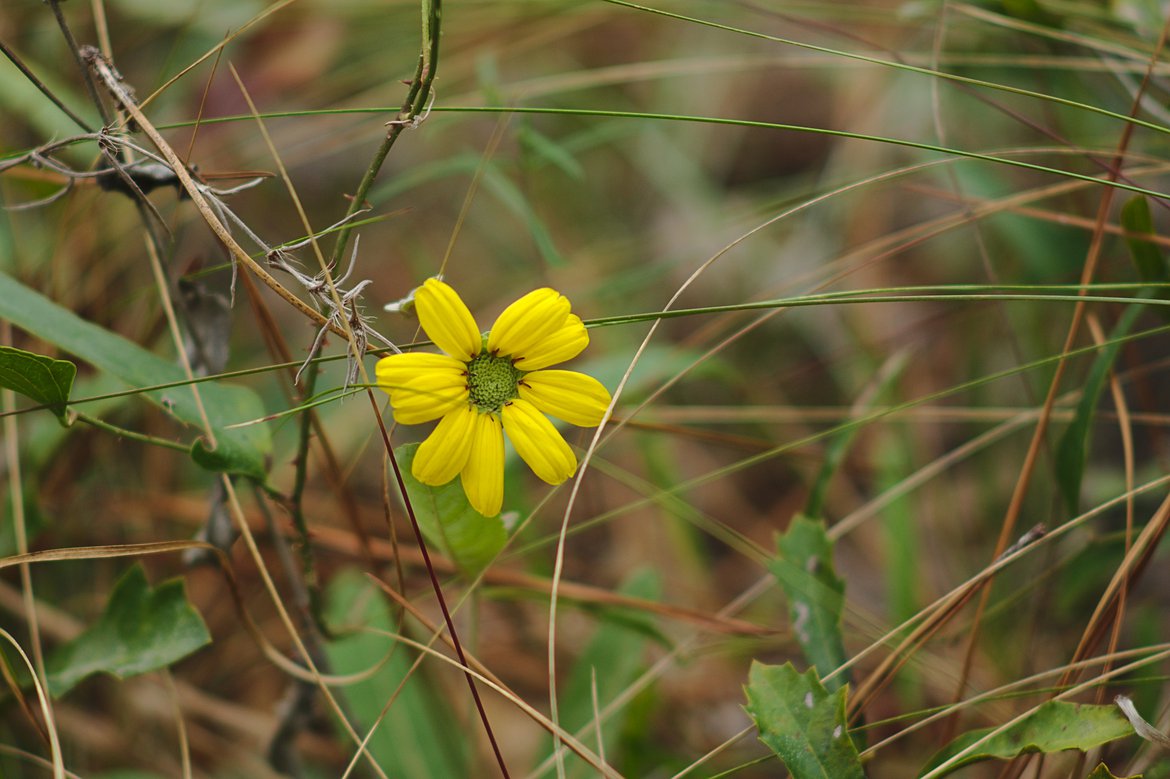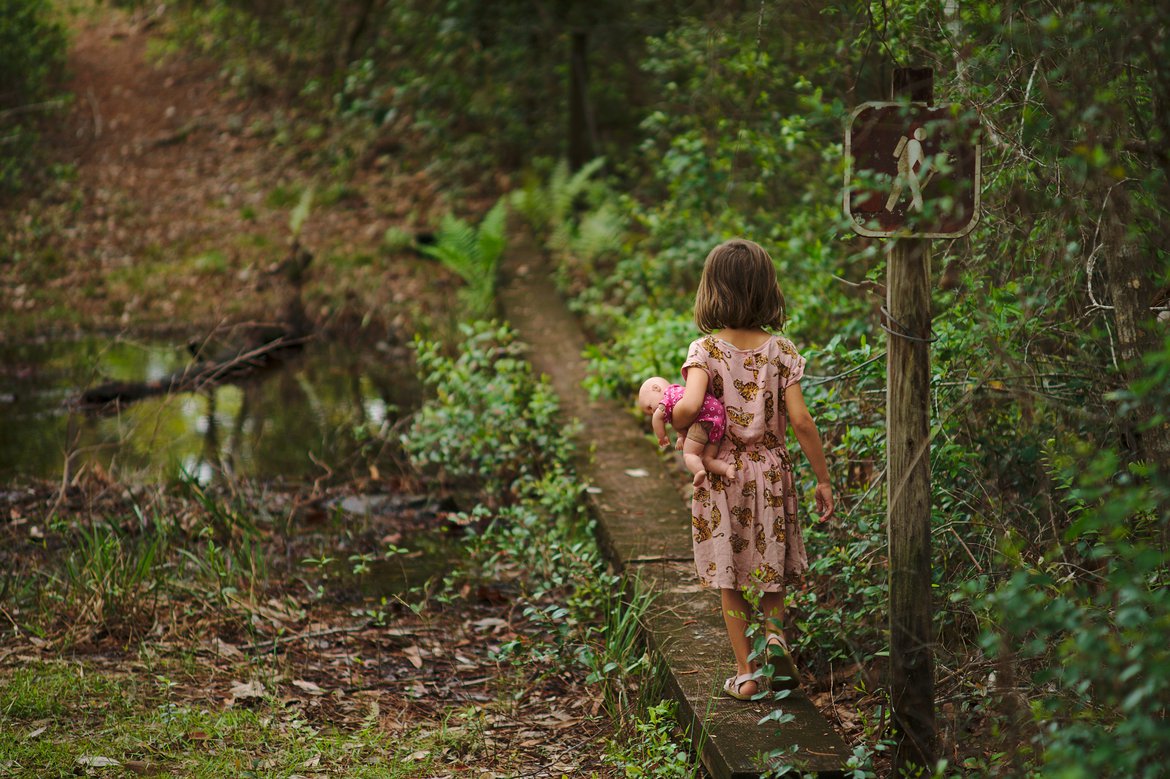 We ended up across the road, following a trail that seemed to head into the darker, denser, older parts of the forest, but it turned out to be a river bottom, we soon crossed over and came up the other side into another logged area. She pointed out flowers and the curled, curved fern fronds just starting to stretch themselves out for the spring. She wanted to know why the ferns were lighter at the tip and much darker green toward the stalk.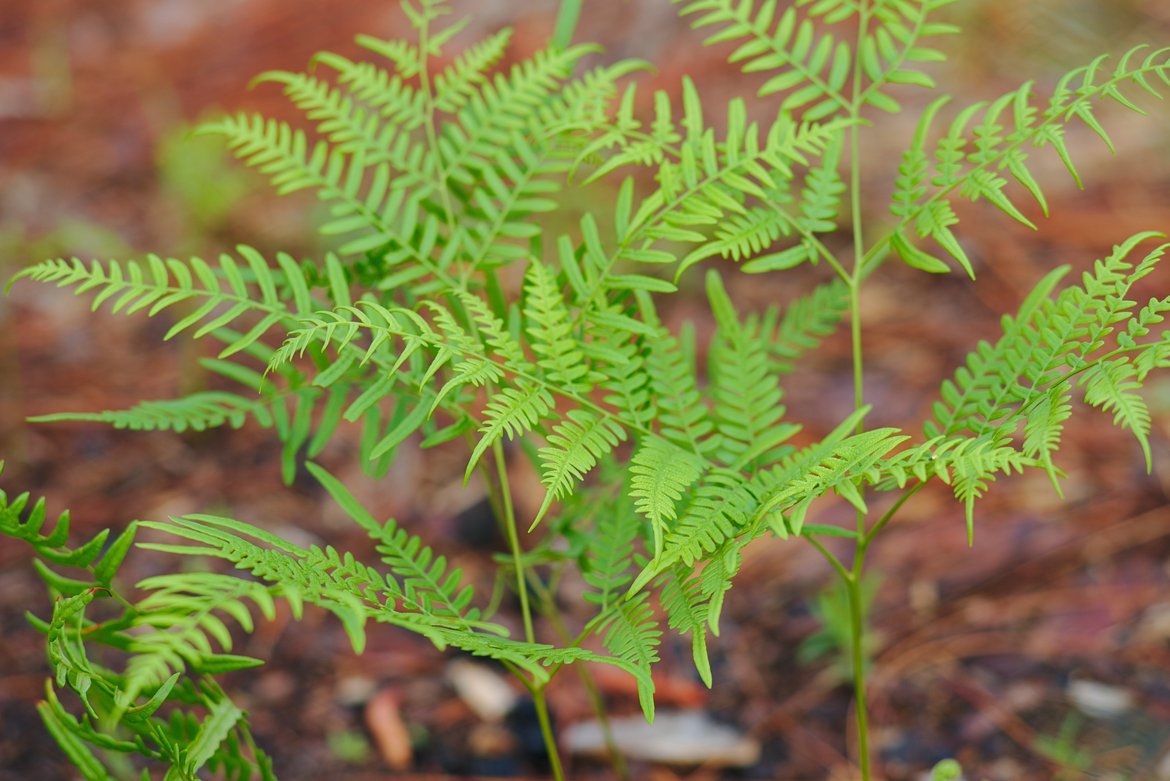 When a cell divides each new cell has only half the number of chloroplasts in it compared to the parent cell. It takes time for the chloroplasts themselves to divide so the cells as the tip of the new frond don't have as many chloroplasts and aren't therefore as dark green as those back at the base. For the record, my explanation to her at the time was not quite that coherent, but she seemed to be satisfied with it anyway. We got distracted shortly after by a pink and red and purple moth that was quite unlike anything I've ever seen before.
Later that night the sunset turned a deep rich red that seemed to rise right up out of the forest and then faded into a gradient of purple that turned progressively darker shades of blue until it faded up into the blue-black clouds. A cardinal chirped through the woods just beyond the fire, grabbing a last seed or two before settling down the roost for the night. I watched it through the trees, standing next to the fire, hands cupped over it for warmth, wondering if this winter would ever end. At least the cold kept the Yellow Flies at bay, otherwise this little lake in the woods, tucked somewhere in the Apalachicola river basin, might be miserable.
The next morning we packed up and headed on south again, tracing the river on down to the sea.