After the City Museum there didn't seem to be any real reason to stay in St. Louis, and the temperatures kept rising. We're generally okay until about 95 during the day, after that it's rough without air conditioning in this humidity. There were no electric sites left at the St. Louis campground so we headed north, to a campground just over the river in Illinois. Unfortunately that one turned out to be full, so we pushed on further north and found Beaver Dam State Park.
One of the few guidebook series I actually like is Smithsonian's various guides to "natural" America1. The one for Illinois starts off with something to the affect: "Only one state has less public land than Illinois". I read that back when we were in Athens and I thought, okay, well, how bad can it be really? Turns out… While it does have a few places in the southern part of the state, generally speaking, Illinois got used up before the push for public land preservation of the late 19th century could get much of it set aside.
For the most part, Illinois is a desert of corn.
From researching the seed strains and brands I saw advertised it would seem that the vast majority of the corn is not for food, but goes to the production of ethanol which (unless you're lucky) ends up in your gas tank. Author and adventurer Craig Childs has an essay about hiking through these lifeless fields of corn in his book, Apocalyptic Planet. After two days of hiking in Iowa cornfields the only living things Childs finds, besides himself and corn, are two spiders and a species of fungus.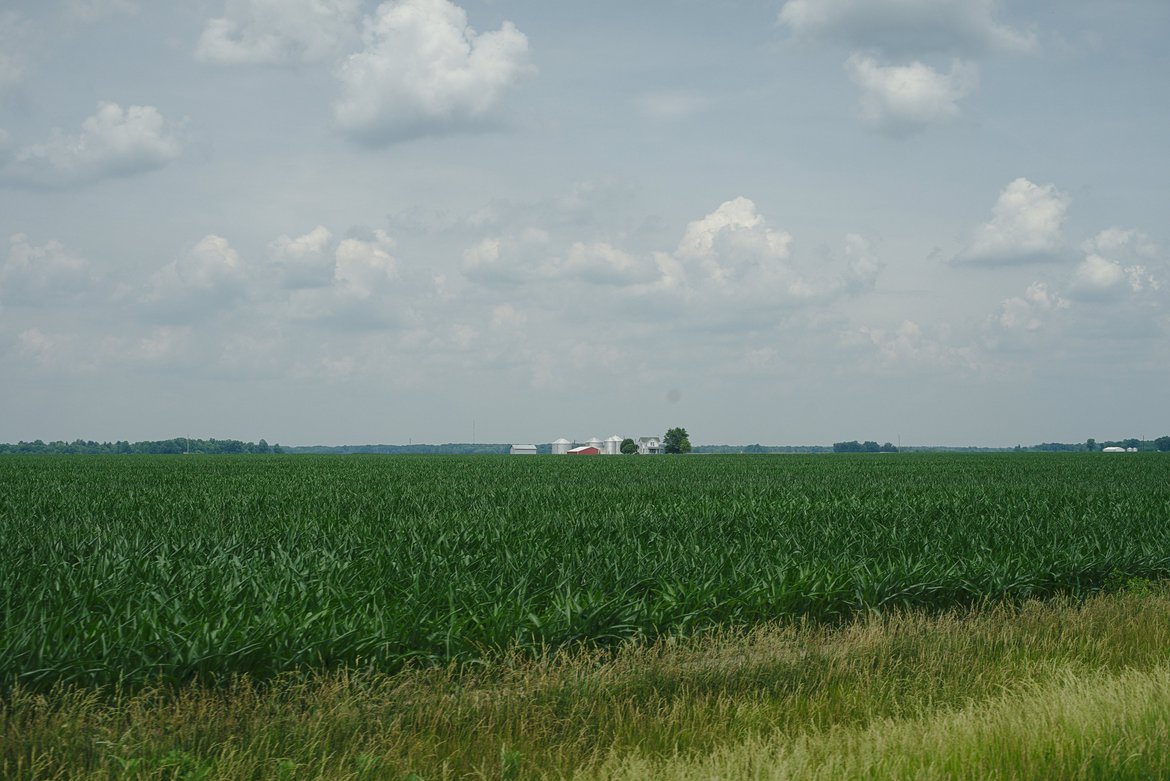 Dotted around, almost as if someone salted some green on the map as an afterthought, are little pockets of land generally just large enough for a small lake to draw in fisherman, the bare minimum of forest necessary to grant two hunting permits a year, and a little room left over for a campground. There are generally no other attractions, nothing that warrants a ranger station, nothing that needs a map. At Beaver Dam, if you opt for the back edge of the campground, you'll have one row of trees and then the endless expanse of cornfields spread out before you.
The kids loved Beaver Dam though, so we stayed a few days. They loved it because it was full of kids. For the first time in quite a while they made new friends. And for the first time they got to run about in a gang of kids, roaming the campground the way we used to roam the neighborhood before everyone got scared of everything and started tracking their kids' every movement.
The kids would jump up out of bed in the morning and run to the front of the bus and tear down the curtains to see if any of their friends were out riding their bikes yet. We tried to explain to them that most people sleep past six, but they just don't really have an context to understand that. Once there was someone else up and about they'd take off not to be heard from again until evening, except when they needed snacks.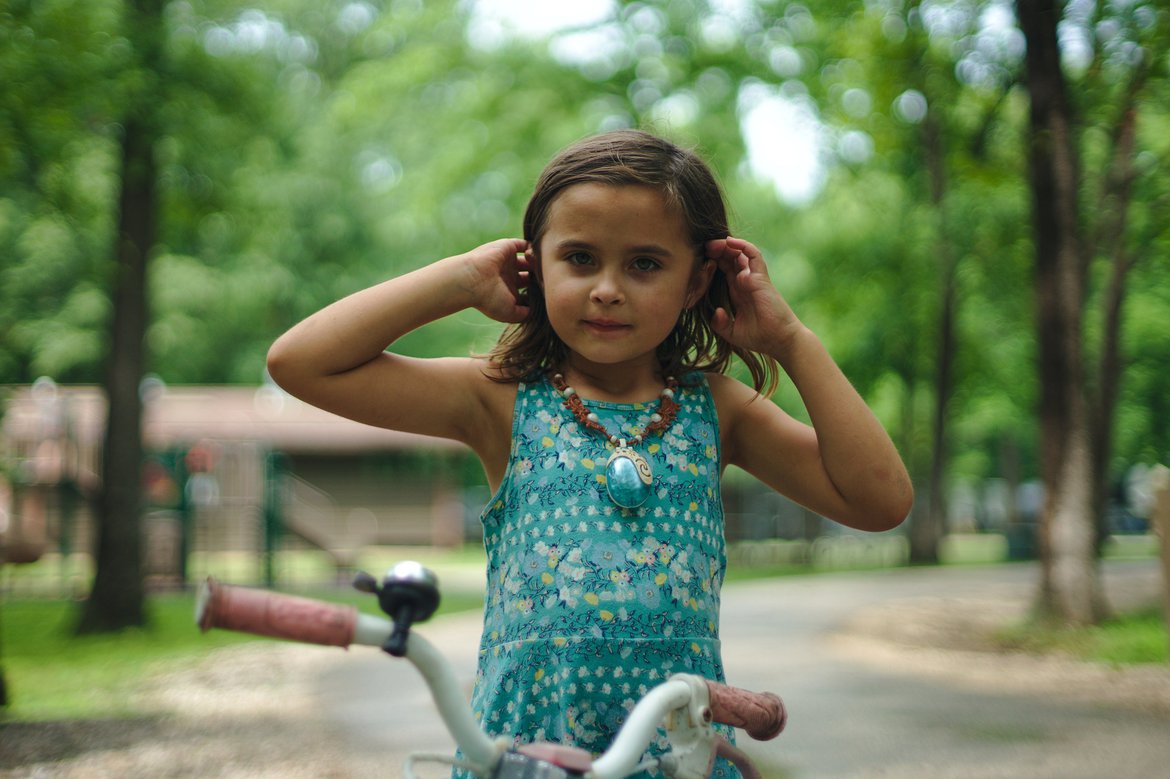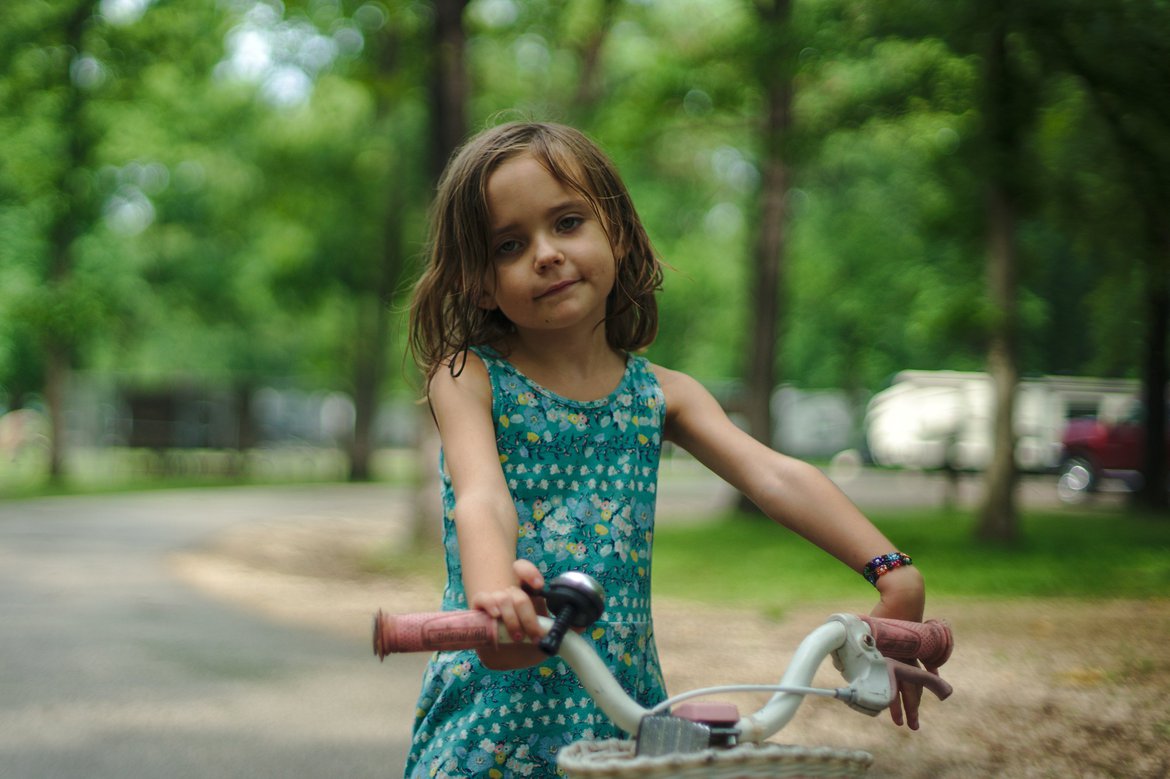 Corrinne and I mostly sat around and read, there's wasn't anything else to do really. There were a ton of red headed woodpeckers in the campground, probably because it had the only trees for hundreds of miles, so I took probably 200 photos until I got a couple I was happy with..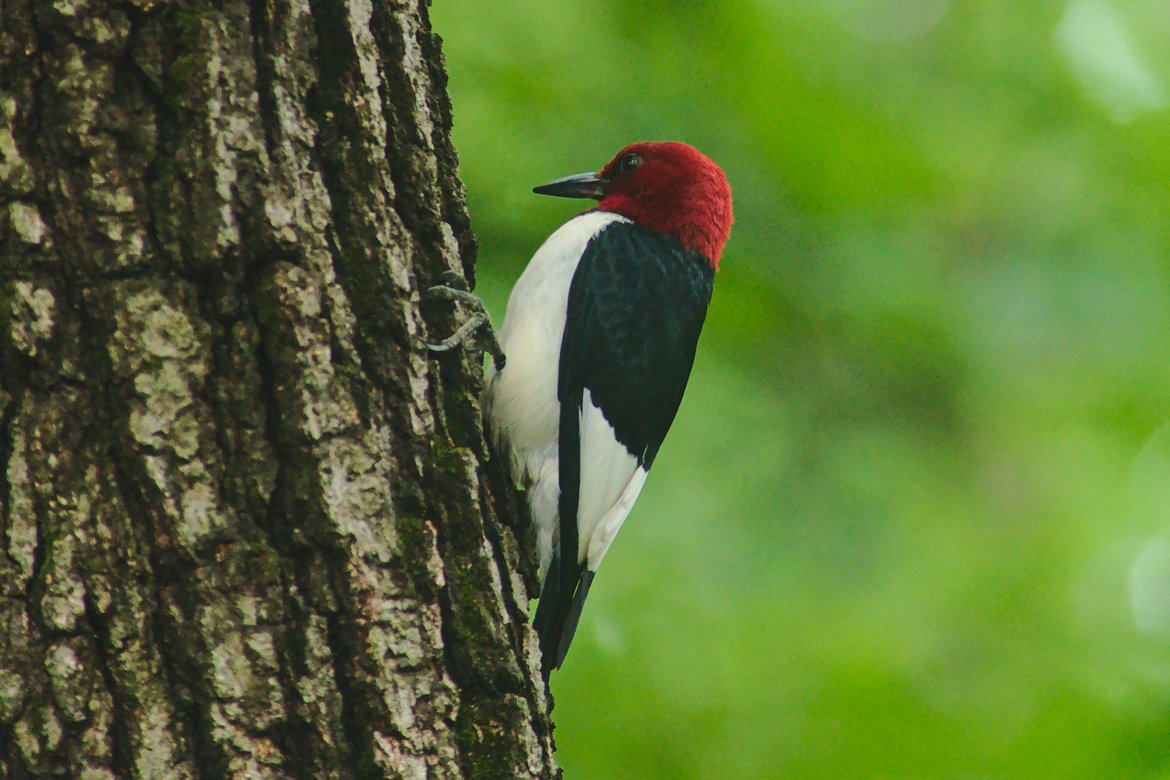 We'd made plans to meet my parents down in the southern part of the state, so after the families went home Sunday afternoon and the kid gang shrank in size to just three, we packed it up and headed south to the auspiciously named Garden of the Gods. No, not the one in Colorado. This one is the limestone remnants of where the Gulf of Mexico's waters used to lap at the sand.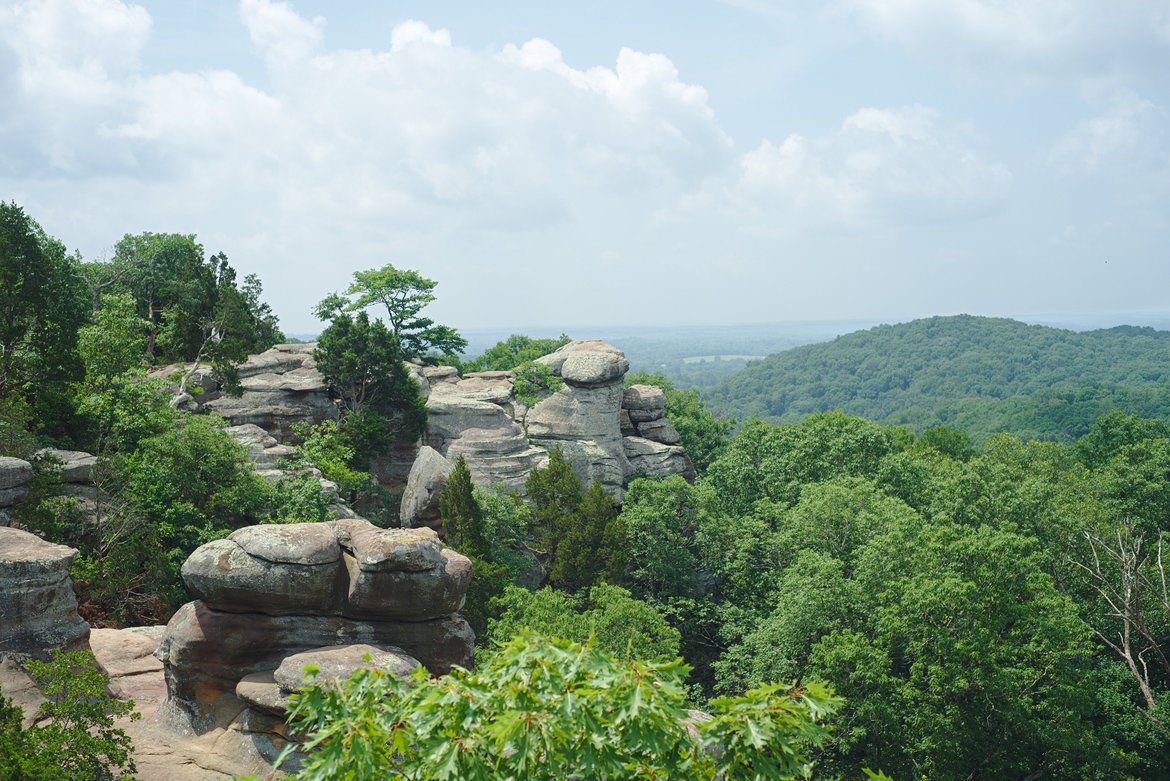 Garden of the Gods gives something of a glimpse of what the wooded parts of Illinois were probably like hundreds of years ago. There's a campground up on a ridge overlooking the area, which also manages to catch a little more breeze than most of the surrounding area. There were also some pines and junipers mixed in with the hardwoods, which made it feel more like being in the mountains.
The geology here is such that a lot of iron got mixed into the rock and formed interesting patterns. We hiked around one day, had lunch in the woods and let the kids climb rocks for a while. If you squinted hard enough and ignored the humidity it was almost like our time in Colorado last summer.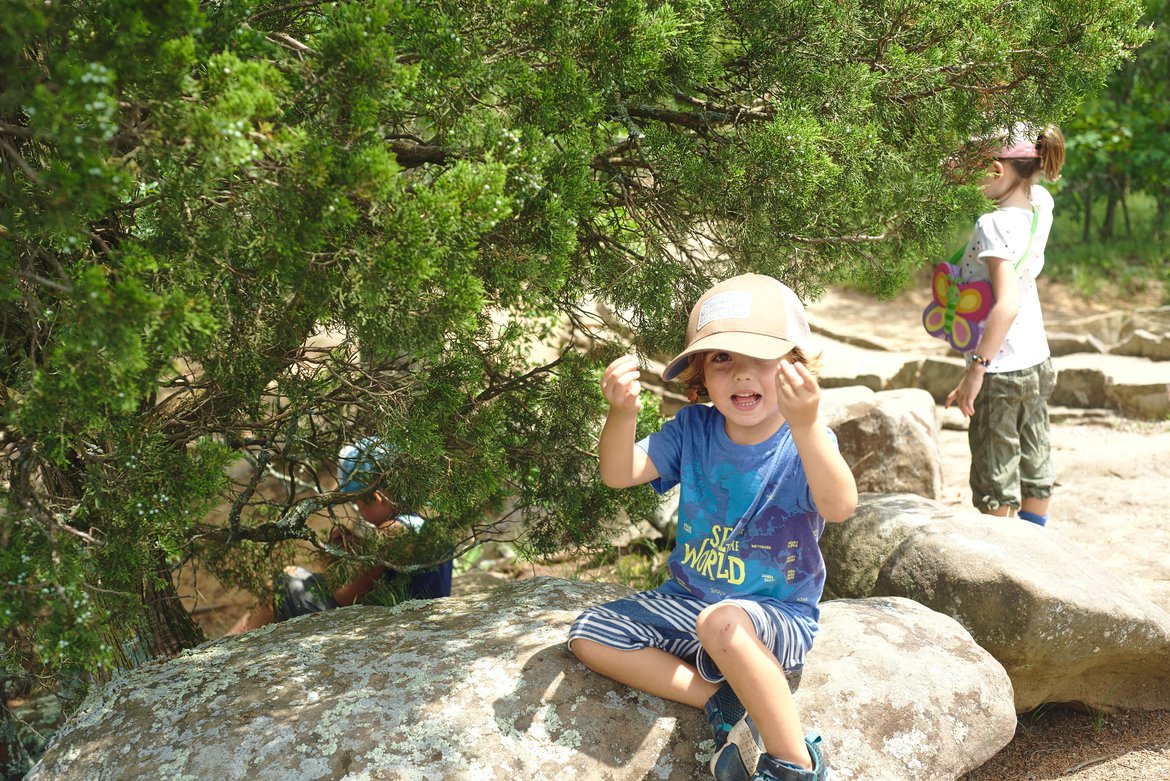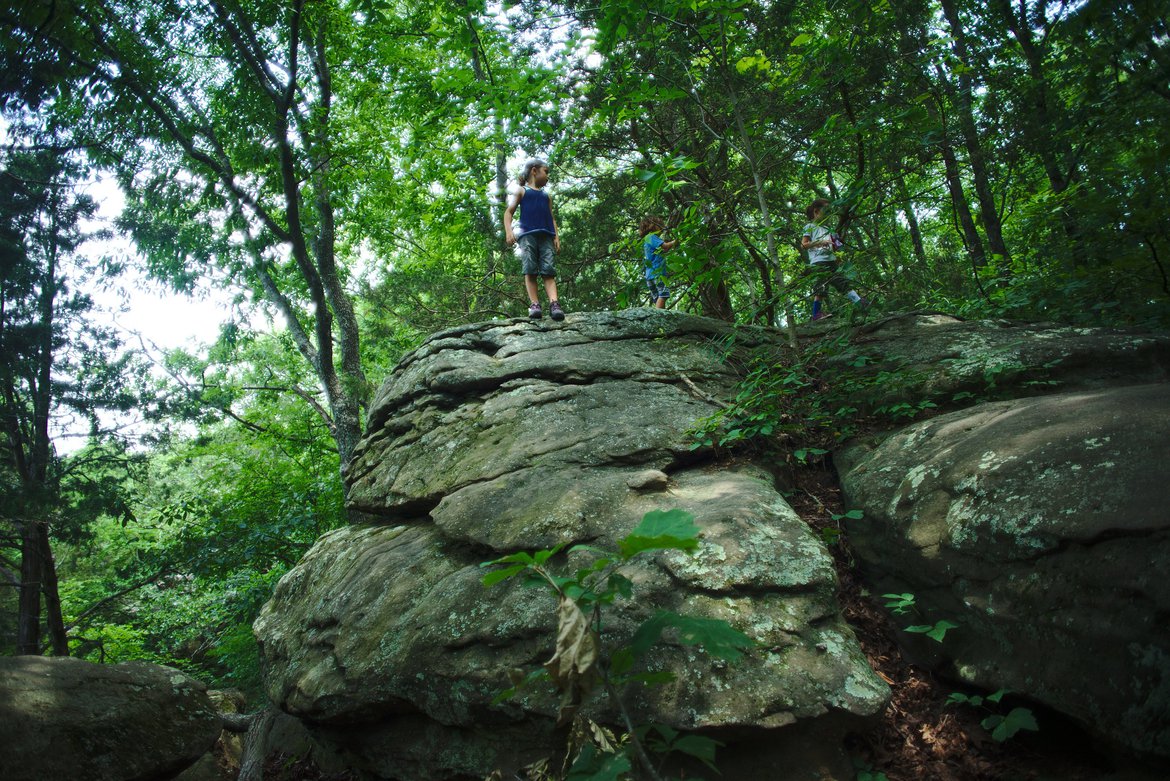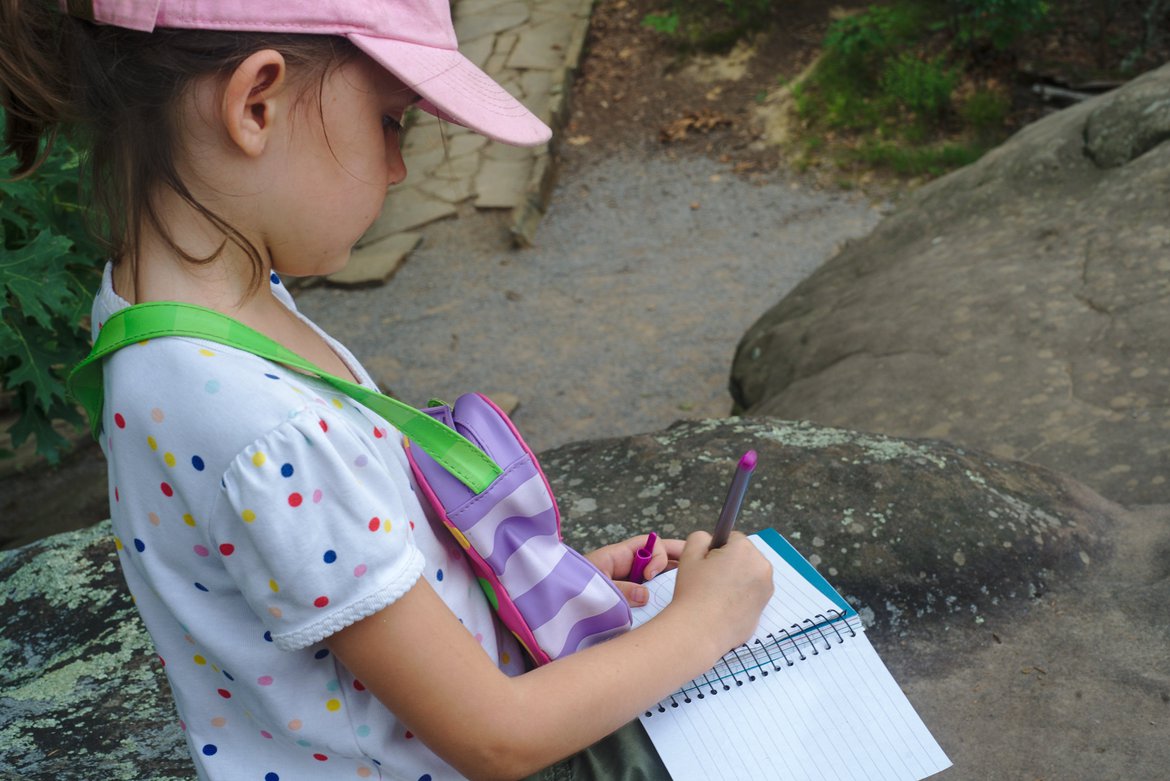 The first campsite we had was right next to a pretty good size blackberry patch. They weren't really ripe, but tart berries you picked yourself still beat ripe ones from the store any day.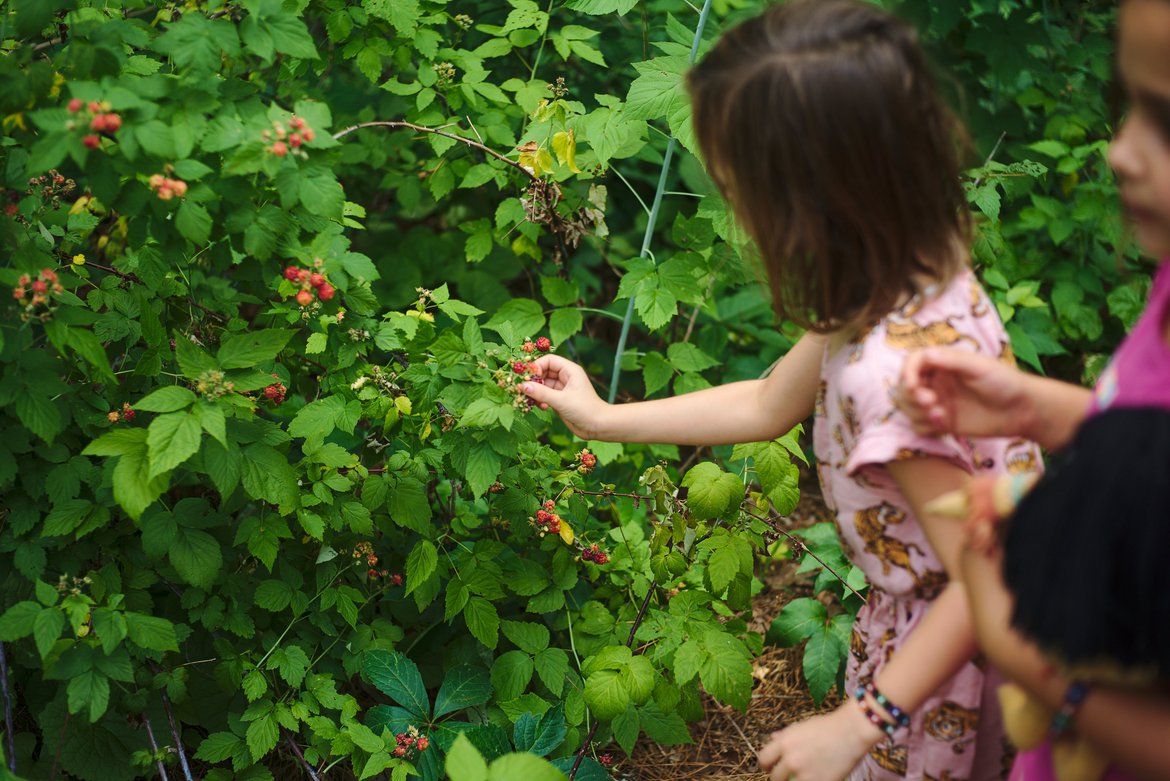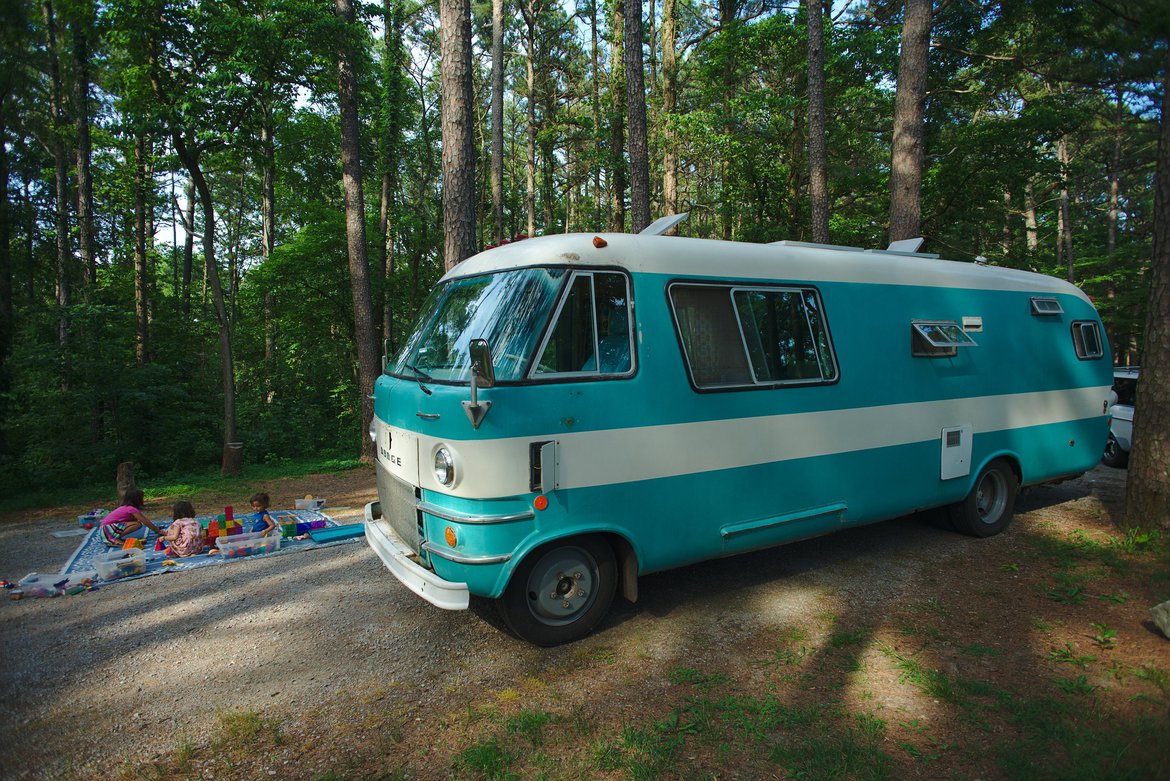 Garden of the Gods was the nicest place we saw in Illinois, but it was still brutally hot and humid. Normally I don't complain about the heat, but here's the thing, if it's going to be hot there needs to be a payoff — ancient ruins, beautiful beaches, spectacular deserts, or what have you. Illinois has some trees and lots of biting insects.
So when I found out my parents might not be able to make their trip due to illness anyway, we jumped at the chance to have them reschedule to meet us elsewhere. Fortunately they were able to do it, so while the kids were disappointed they'd have to wait to see their grandparents, we were all thankful to have no reason to stay in Illinois.
Unfortunately, the minute we hit the road north, a heat wave plowed through and send the temps into the triple digits, which made our drives miserable. We somehow traversed the rest of the state in two days, but we finally gave up just outside Chicago where we got a campsite with electricity, cranked the air to high and barricaded ourselves against the heat for a few days.
---
I really wish they also had a series, Guide to Unnatural America. Or would change the title of the Natural America series to "wild" America or something similar. ↩