The drive from the border of Illinois to Harrington State Park, half an hour north of Milwaukee, was the most dramatic climate change we've experienced on this trip. It was partly weather related, but we went from temps of over 100 with 72 percent humidity to 60 degrees and not much humidity at all once the rain stopped. It was a rather amazing and welcome transition.
We stopped at Harrington because it gave reasonably easy access to Milwaukee and because if you run your finger along the edge of Lake Michigan starting at Chicago, it's the first green spot you hit. The day we arrived it was overcast, cold enough to pull out sweatshirts and pretty much exactly what we were looking for after weeks of sweating through Tennessee, Missouri, and Illinois. We ended up staying almost a week.
As soon as we arrived and got settled I took the kids down to see the lake. We are, I think, with one possible exception, water people. Put us on a shoreline and chances are we'll be happy. There's one of us that insists the shoreline have salt water, but the rest of us aren't that picky. By the time we got to the shore of Lake Michigan the storm we'd been just ahead of all day finally caught up. There was a steady drizzle and the wind was blowing hard enough to drive even the kids back the bus in short order.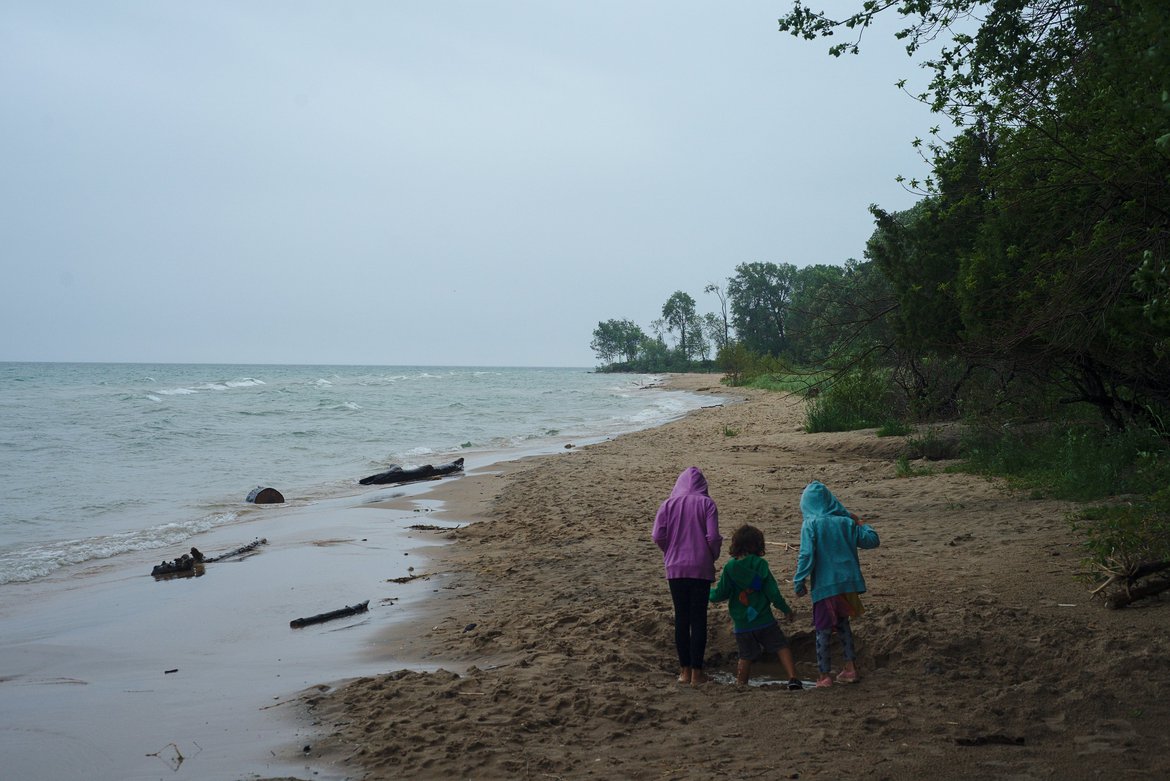 It wasn't only the temperature that changed, we reset the seasonal clock by a good month or two as well. Up here wildflowers still carpet the hillsides, trees haven't been leafed out for very long and the mosquitoes haven't hit cloud status quite yet. All the song birds are newly arrived too, still setting up house. Yellow Warblers and Cedar Waxwings were busy building nests in the trees and bushes around our site. It was the sort of campsite we haven't seen since Patrick's Point, heavy shrubs, most of which looked to be blueberries, or something very similar, about two feet taller than a person and far too thick to see though. The sites themselves were carved out and probably required regular maintenance to stay that way.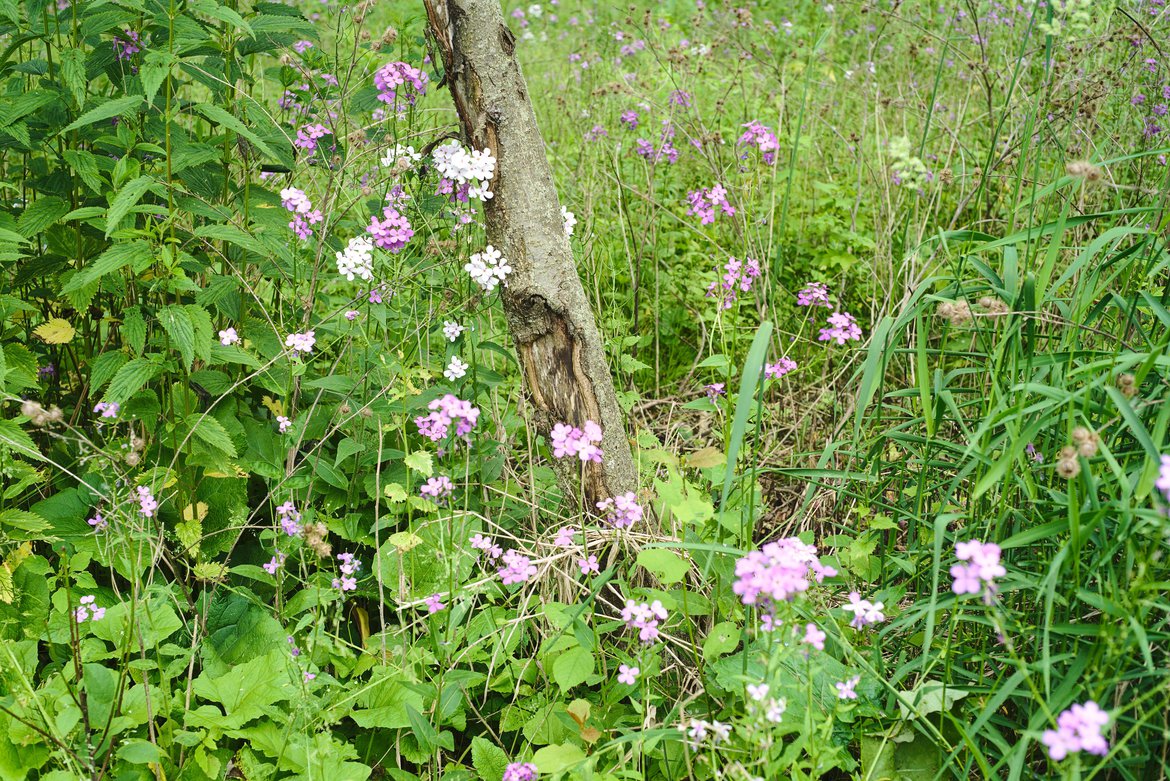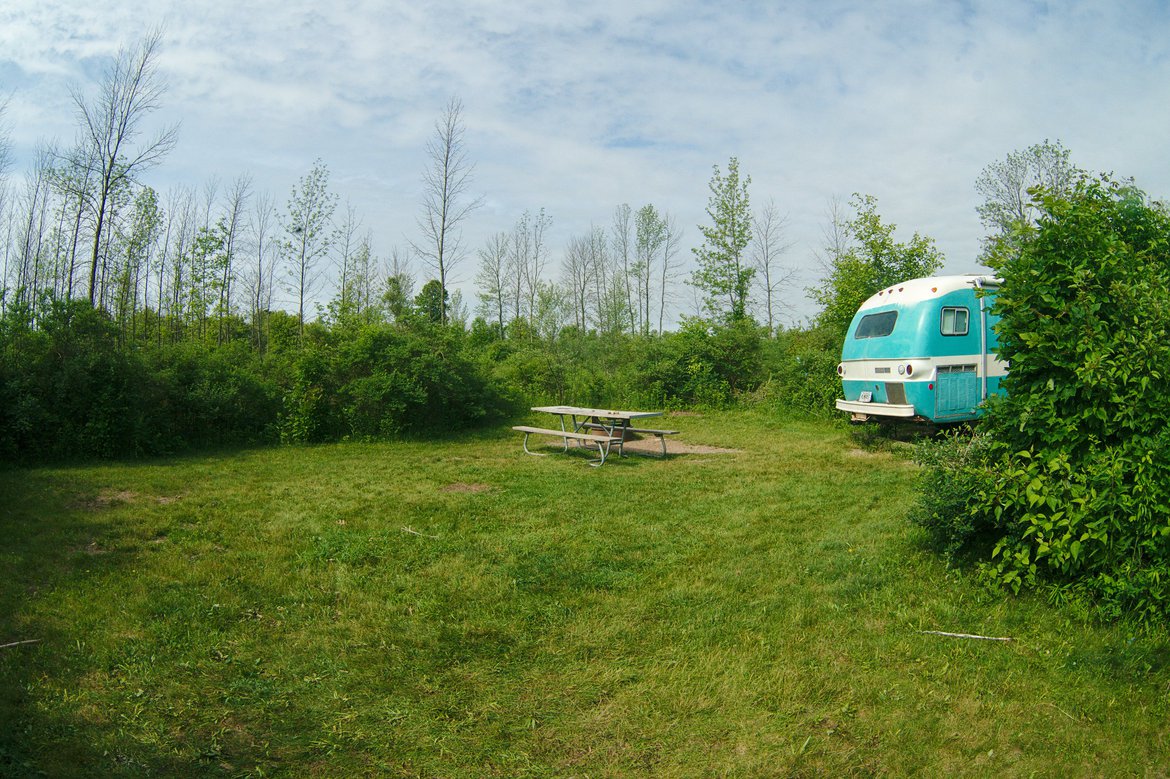 It was still storming a little the next day so we decided to run our errands in Milwaukee and then we met up with some friends from Athens who recently moved to Milwaukee to take over the Woodland Pattern. We met up with them at Woodland Pattern and then headed out for Thai food. We only spent a few hours in Milwaukee, but we enjoyed it.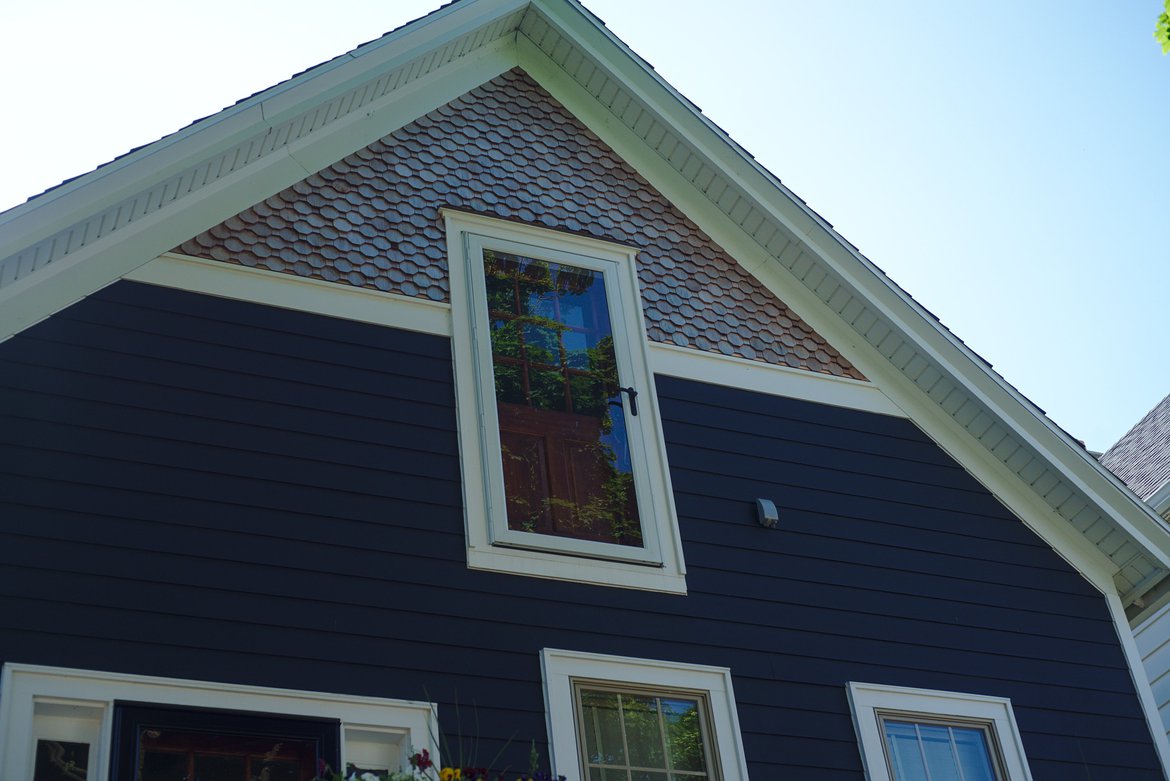 We ended up hanging around Harrington Beach for a few more days so I could get some work done. I'd work in the mornings and in the afternoon we'd hike or head down to the beach for a swim. We hiked a trail called the Bobolink trail and saw bobolinks, we hiked the White-Tailed trail and saw white-tailed deer. After that I decided I had to go far enough down the birch trail to see a few birch trees.
Once the storm that followed us in was gone we had gloriously sunny days, highs in the mid 70s, pretty close to perfect. We ended up spending a lot of time down at the beach. Unlike the first couple of days, once the sun came out we did not have the beach to ourselves.