After the girls' birthday we had a few extra days before we needed to head south to meet up with my parents. We decided to stick around Andrus Lake a while longer. Who can say no to your own personal beach?
We spent most of the time enjoying the warm lake water (relative to Superior). It's not a big lake, it's not a deep lake, but what it lacks in size it makes up for in character. I don't think I ever looked out at it and saw the same lake twice.
Over the course of a full week we saw it choppy, red and frothy in the wind, glassy and mirrored, with morning fog softening the edges, silent and blue in the evenings, and completely obscured in a gray blanket of fog on our one rainy day.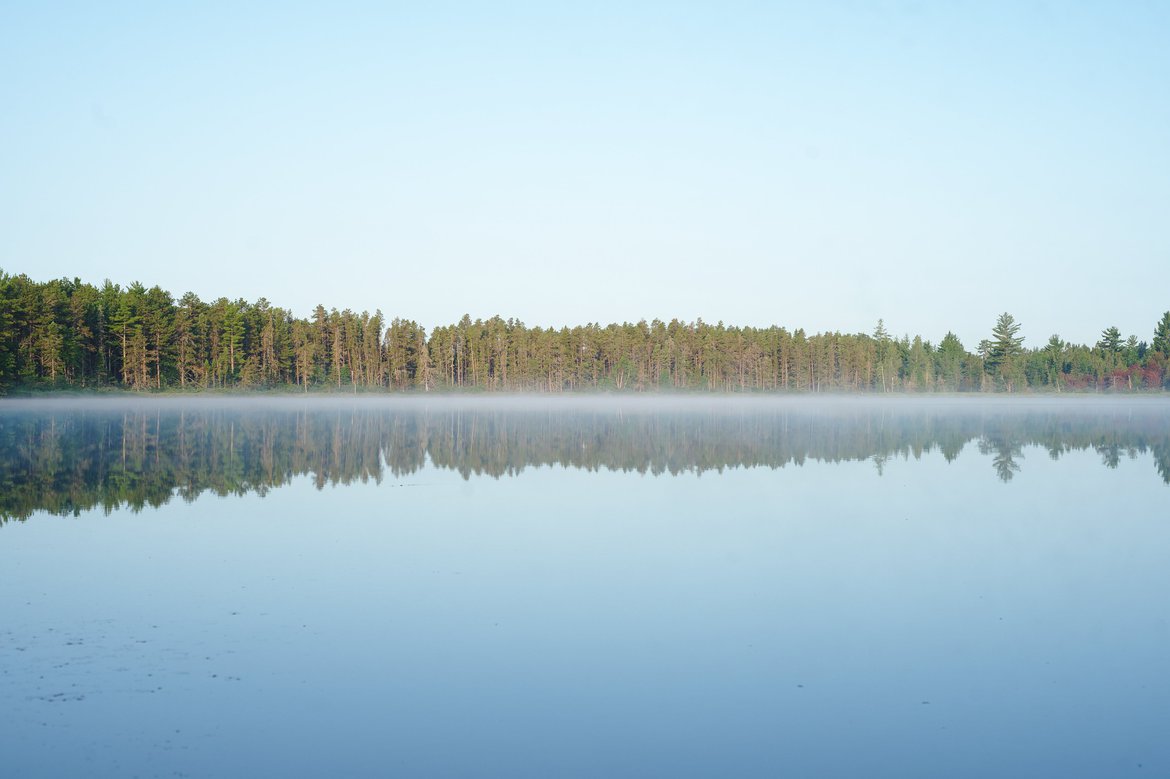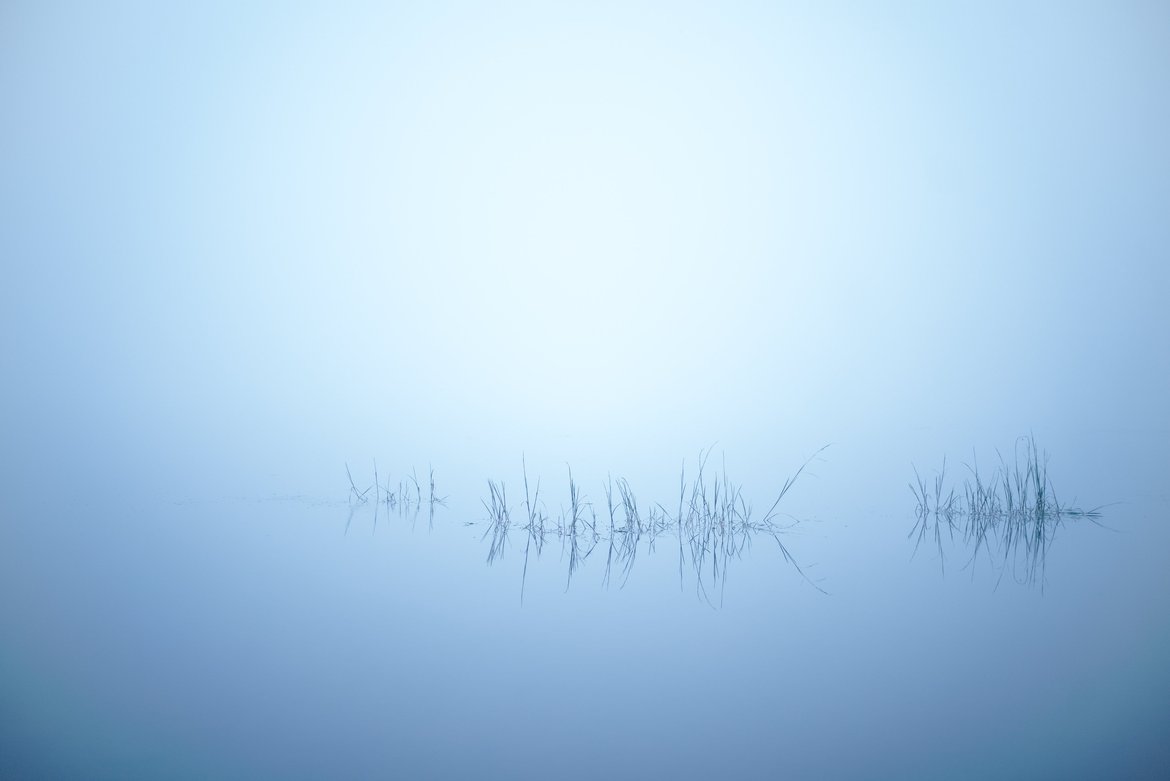 Most days though, it was sunny and warm, making out little private beach just about perfect.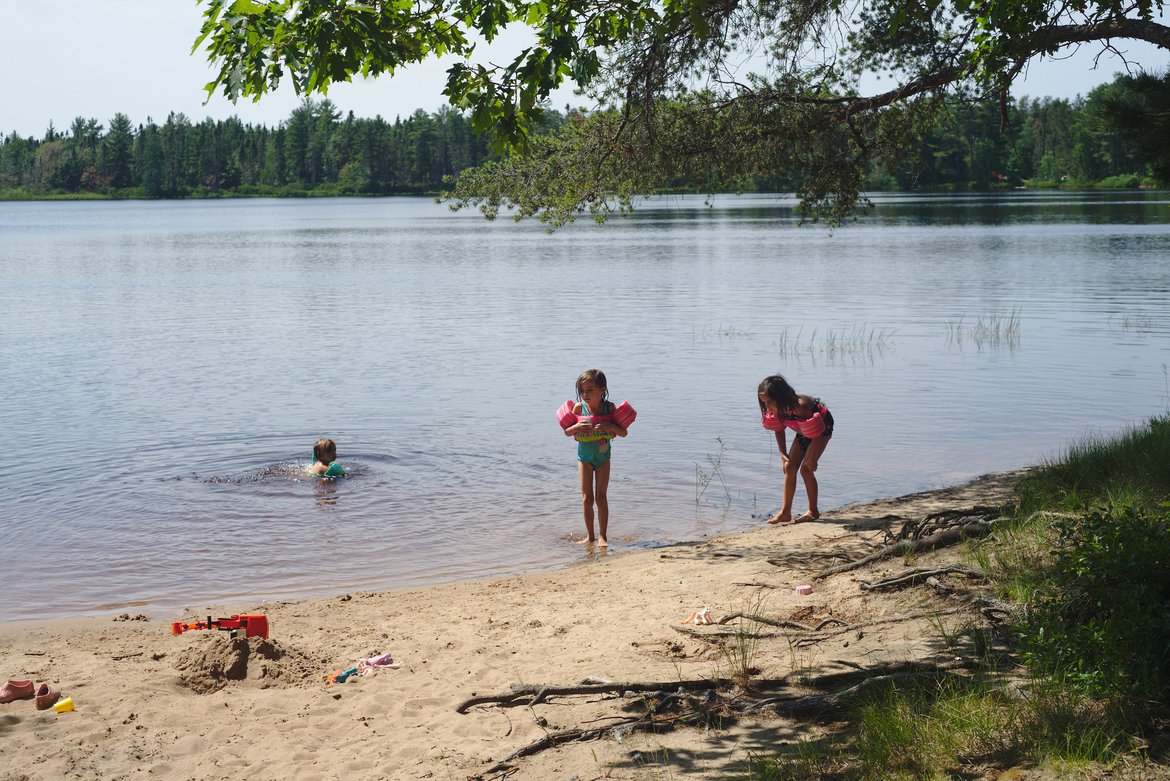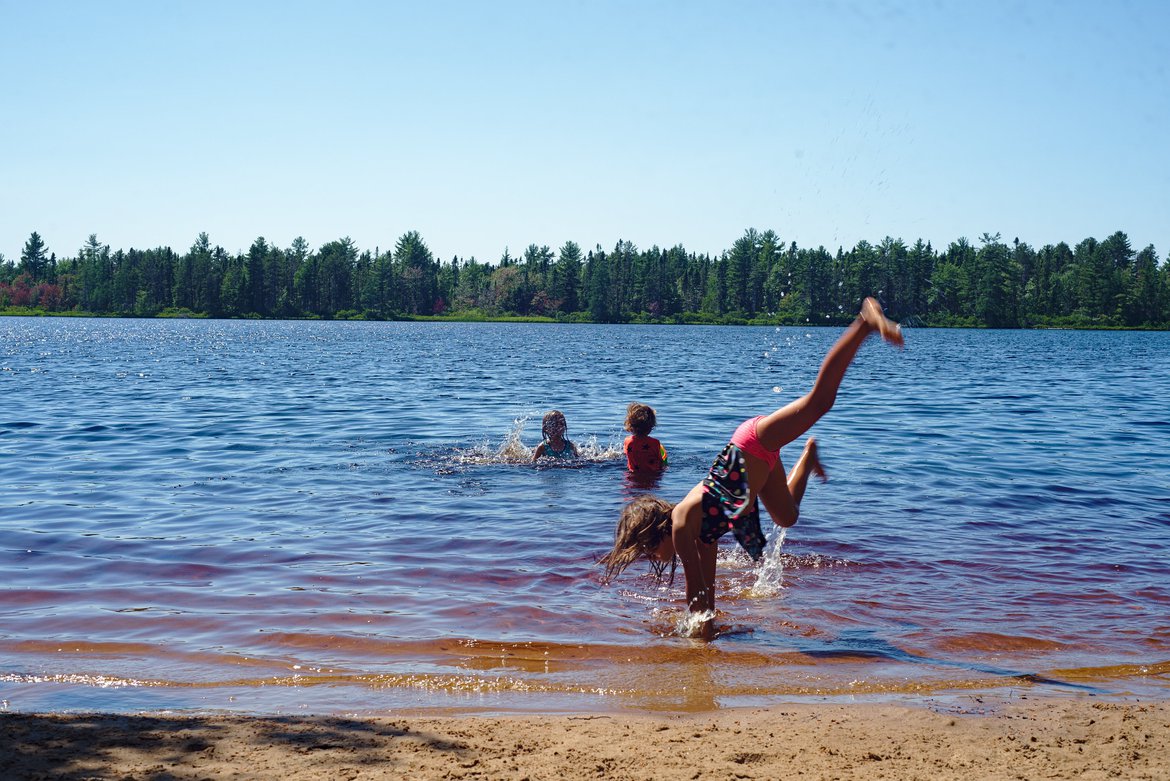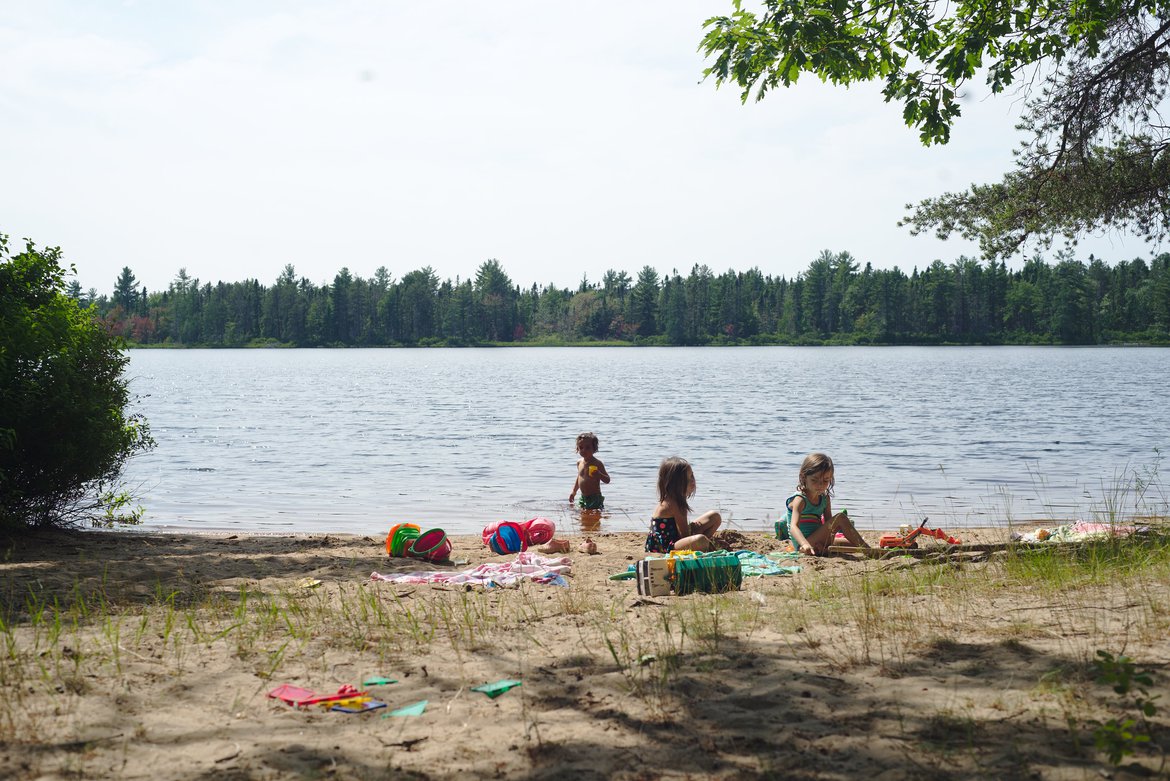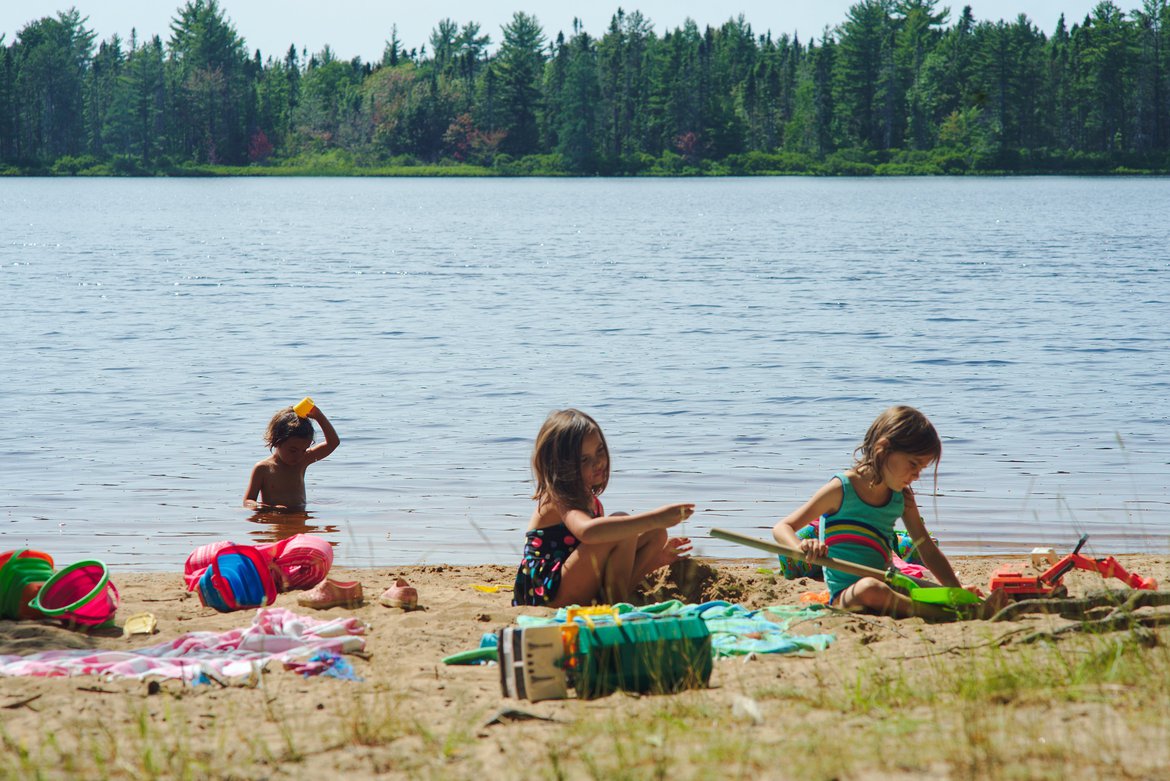 There was also plenty of time for breaking in the new bikes.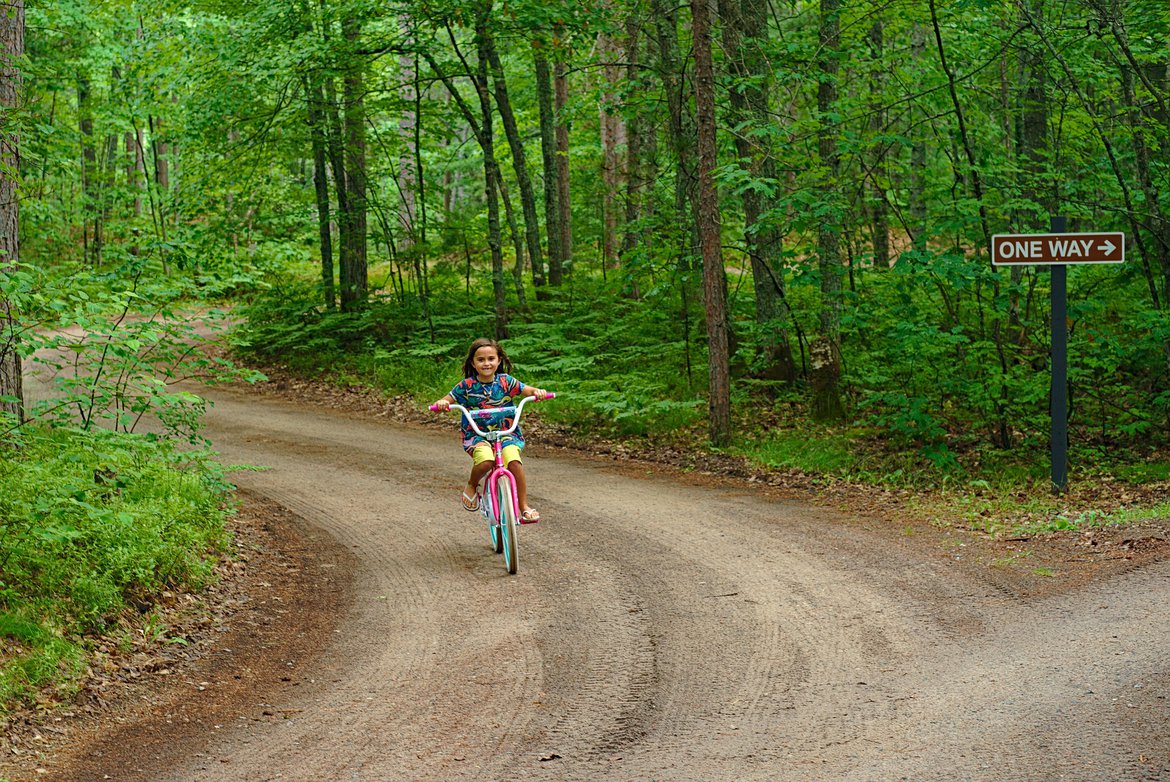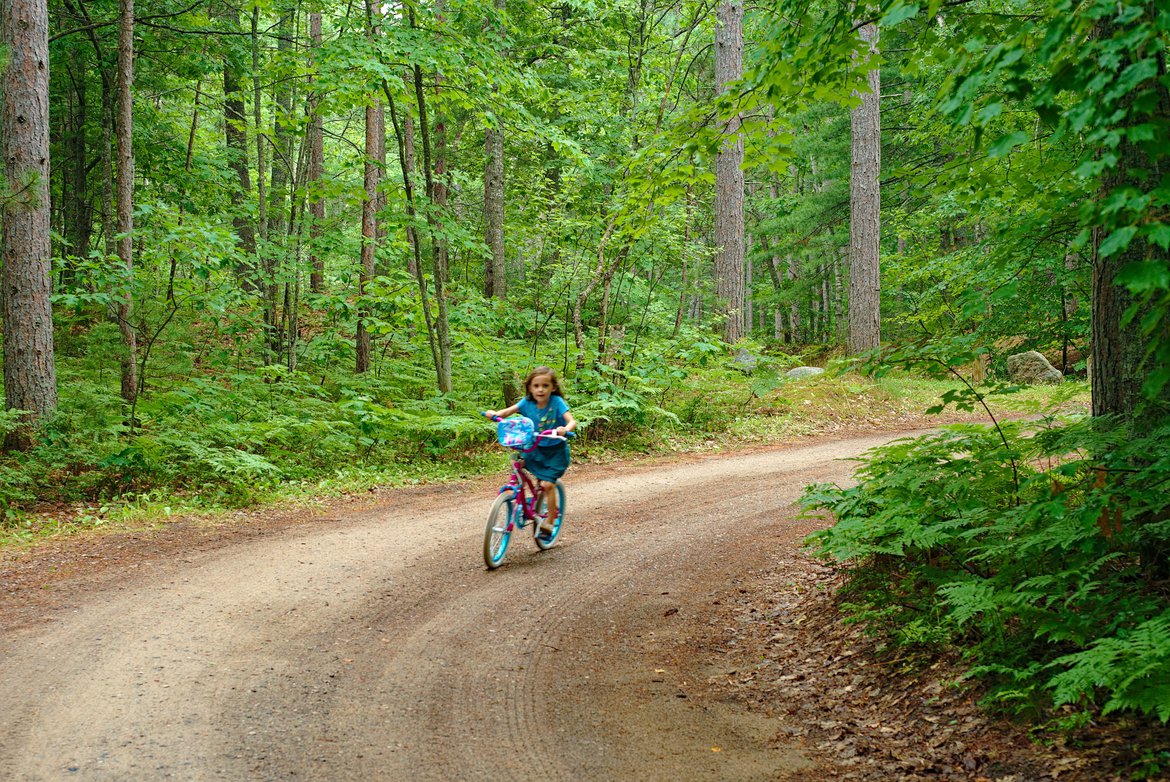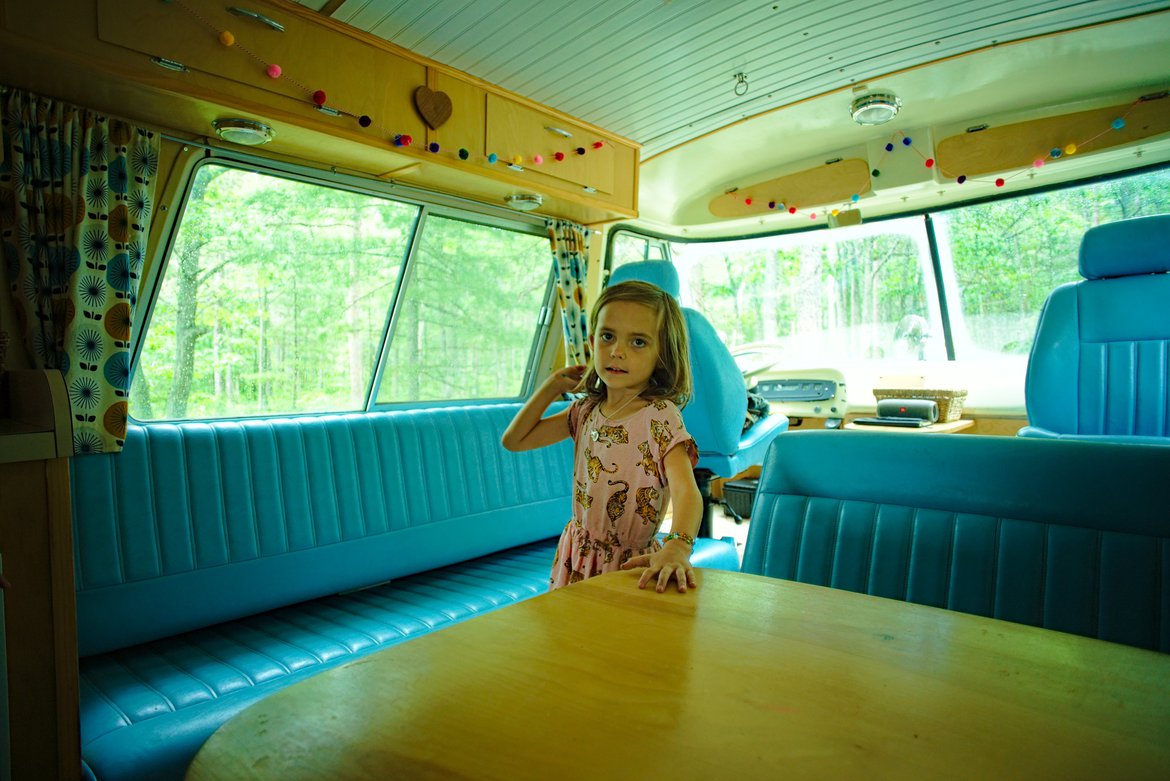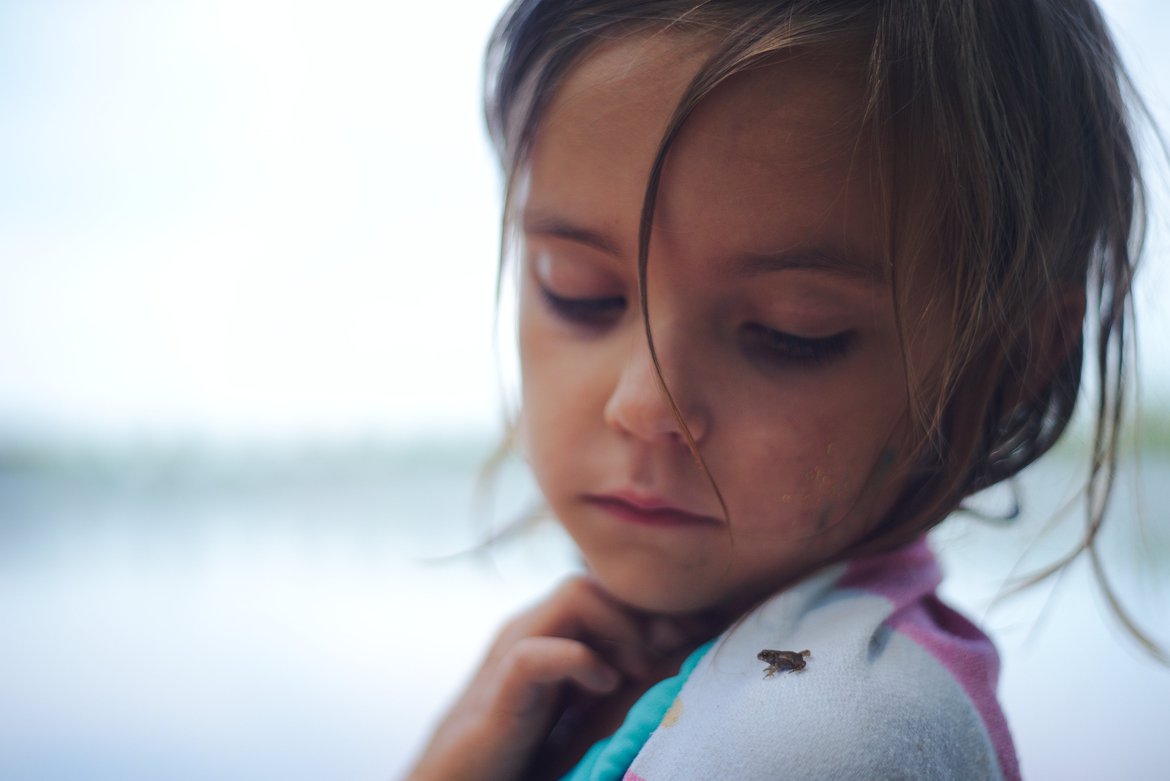 There were a few reasons we came up this way in the first place, one of them was to see a couple sets of friends who'd moved up this way in the past year or so. Another was reason was a book series I'd read to the kids. We picked up a copy of Louise Erdrich's The Birchbark House for the kids for Christmas, and they loved it. They obsess over it with the kind of enthusiasm and depth that only children and Shakespearean stage actors have.
The Birchbark House takes place on Madeline Island and is the story of a young Ojibwe1 girl living through the changes that happened in this part of the world between roughly 1840-1870. It's part one of a five book series and we've read them all and, by popular demand, are re-reading them currently. So when Corrinne noticed there was an small Ojibwe powwow and re-enactment happening in nearby St. Ignace, we had to go.
The Ojibwa Cultural Center in St Ignace turned out to be a really nice museum, complete with replica birchbark buildings, and the powwow had a bunch of stuff for kids. Ours got to make some necklaces out of beads and sinew and could have done something I couldn't parse out with porcupine quills. They also got the best face painting they've had on this trip.
The fascinating part for me was realizing that in the course of reading the five books to the kids I'd picked up about the same amount of Ojibwe as I ever did Thai, Laos or even French. Which is to say that when Ojibwe speakers greeted each other, said thank you, good morning, afternoon, and all the other sorts of small greetings and polite interactions you pick up when you travel in another language, I understood them. It was sort of odd since until that day I'd never knowing met any Ojibwe before in my life.
The re-enactment portion of the festival was less captivating to the kids, but I picked up a bottle of real maple syrup that's so dark you can't see through it and tastes like pouring a tree on your pancakes. It has a wonderfully smokey flavor to it and is by far the best maple syrup I've ever had (sorry Vermont, previous home of the best maple syrup I've ever had). The only problem with it is that it has made all store bought syrup seem like bland sugar water. This bottle isn't going to last forever and I have no way to get anymore like it. Always buy two.
The Ojibwe powwow itself didn't get going until midday. We saw what I would call the opening ceremony and then our friends from Traverse City got there and we headed out to walk the streets of St Ignace. It can get pretty warm up here if you don't have shade — the temperature difference between the sunny and shady side of the street is striking up here. We ducked in an antique store to cool off for a bit, (our friend also collects 78 records and I'm never against looking for used camera lenses. One of these days I'll find that dusty Leica Noctilux 50mm f/1.2 for $50).
After that decided that we needed to just sit outside in the shade and enjoy the beautiful afternoon, maybe drink a couple of beers while we're at it. Michigan is noted for its plethora of local of breweries; we've been in towns with fewer than a 1000 residents that nevertheless had its own brewery. But in St Ignace the best place we could come up was a restaurant which, if it would through a few shrimp shell buckets in the center of its table, could easily pass for a Florida seafood shack. Fortunately it had a decent selection of Michigan beers.
It's strange to sit around "all afternoon" up here, because at 5 o'clock it still looks and feels like it's about 2 in the afternoon. But it's not. And we all had about an hour and half of driving to do, so we said our goodbyes, they gave us a basket of what turned out to be the best cherries we've ever had, and we all hit the road.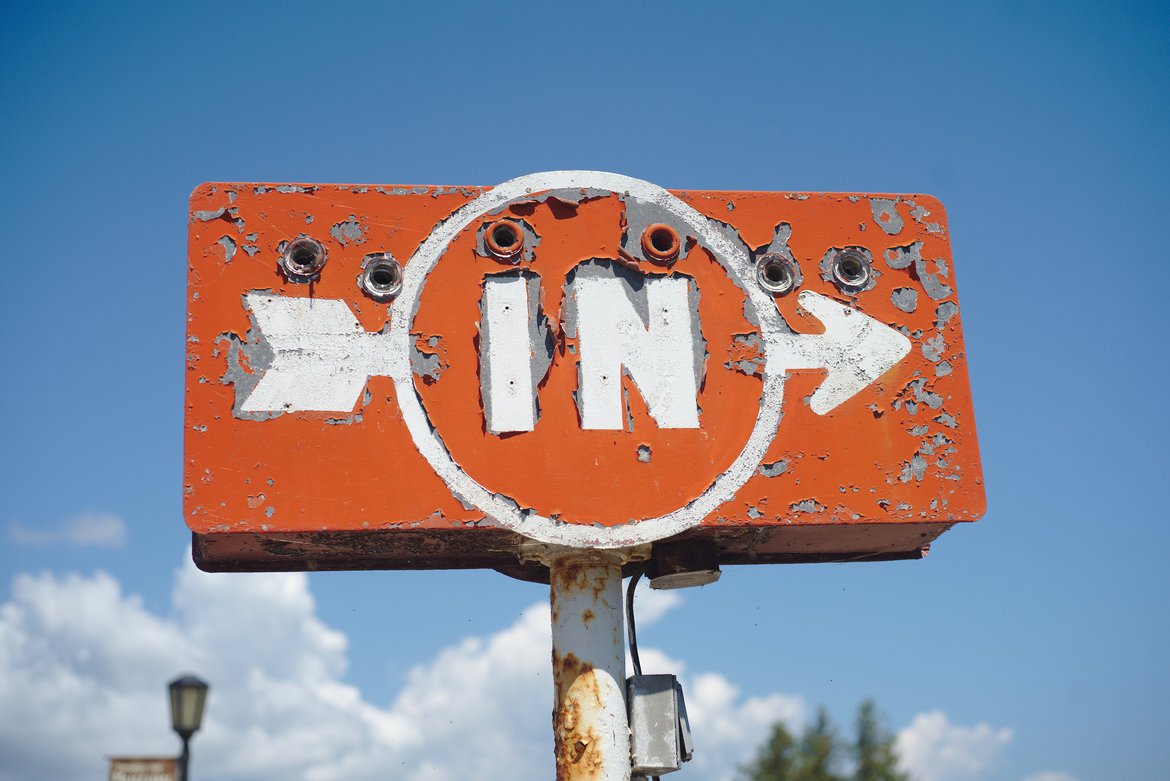 ---
There's some variation in the spelling of Ojibwe. Louise Erdrich spells it with an e, the Ojibwa cultural center spells it with an a. I went with the e. ↩