We gambled a bit for the girls' birthday this year. We couldn't stay in Pictured Rocks anymore, we'd hit our two week limit the day before their birthday. We considered trying to stay anyway, bribe the camp hosts or something. In the end we rolled the dice and drove on east, out to the edge of the upper peninsula hoping that the campground we'd found on the map would have a nice enough spot.
It worked out perfectly. We ended up with a spot off to ourselves, beside a smallish lake, with our own private beach — the perfect place for a sixth birthday party.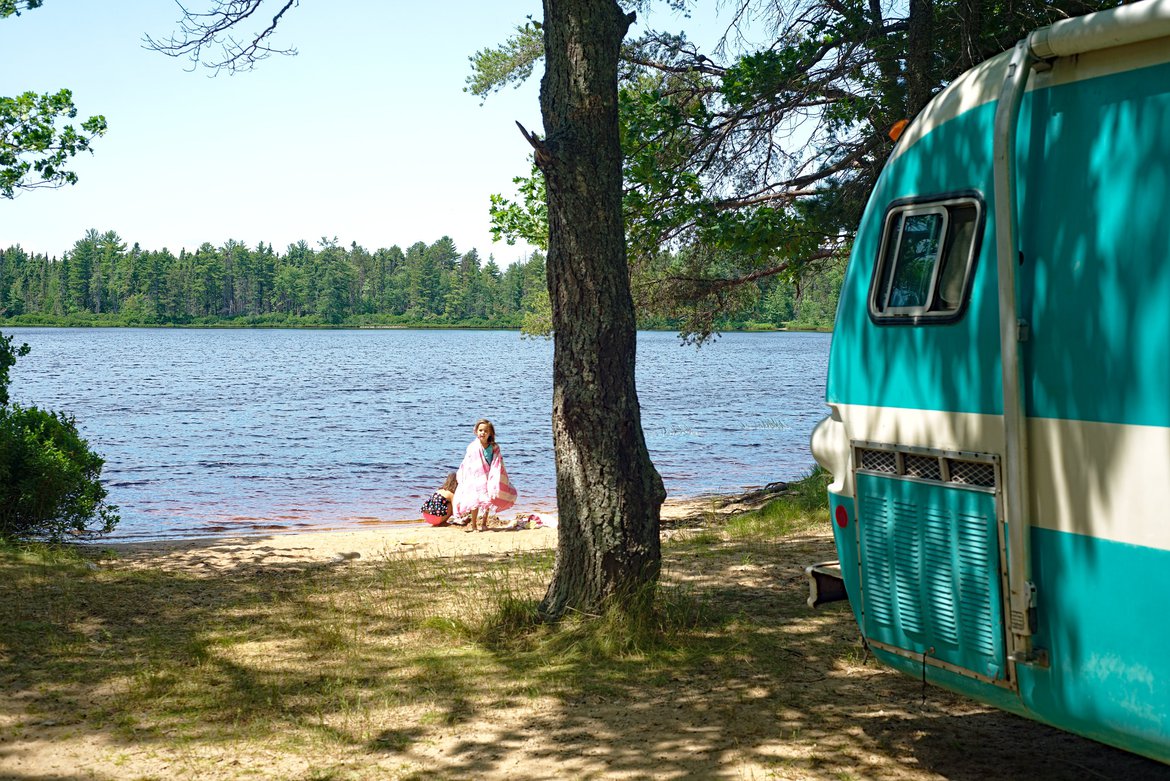 The kids tend to be up by 6AM these days, but on their birthday it was about 5. Don't let the light fool you, it's early. It's only truly dark up here for about five hours a day.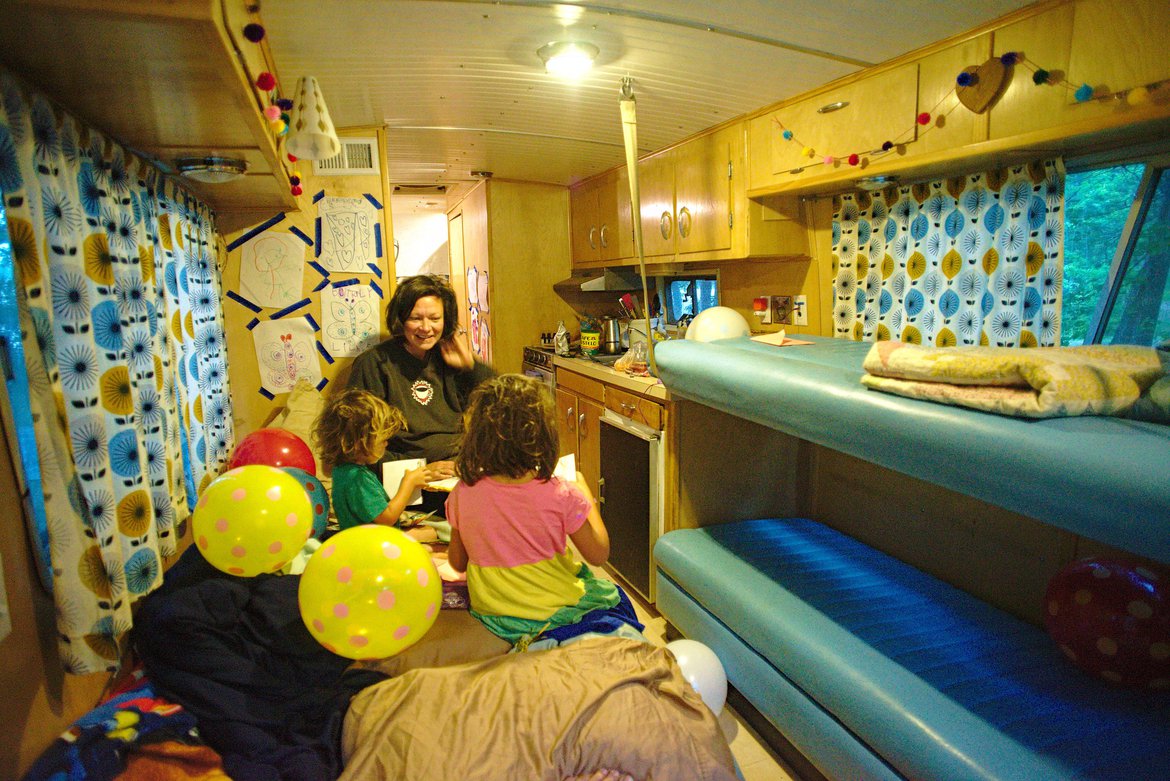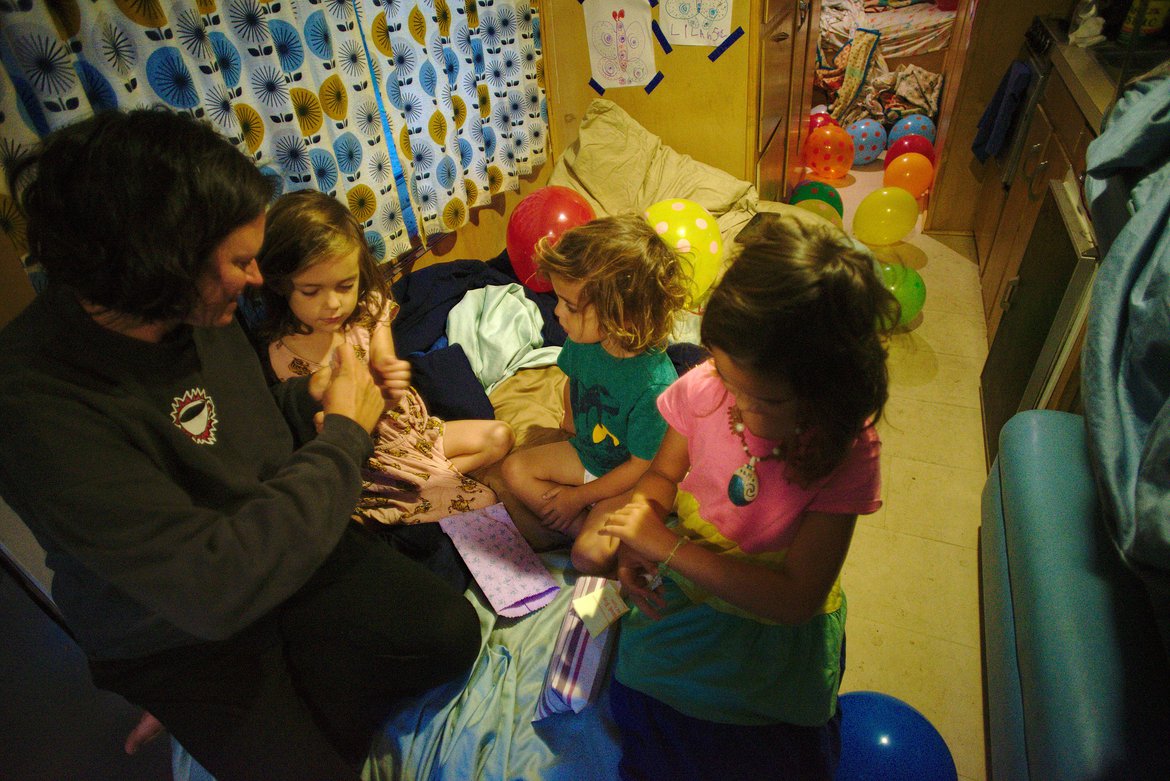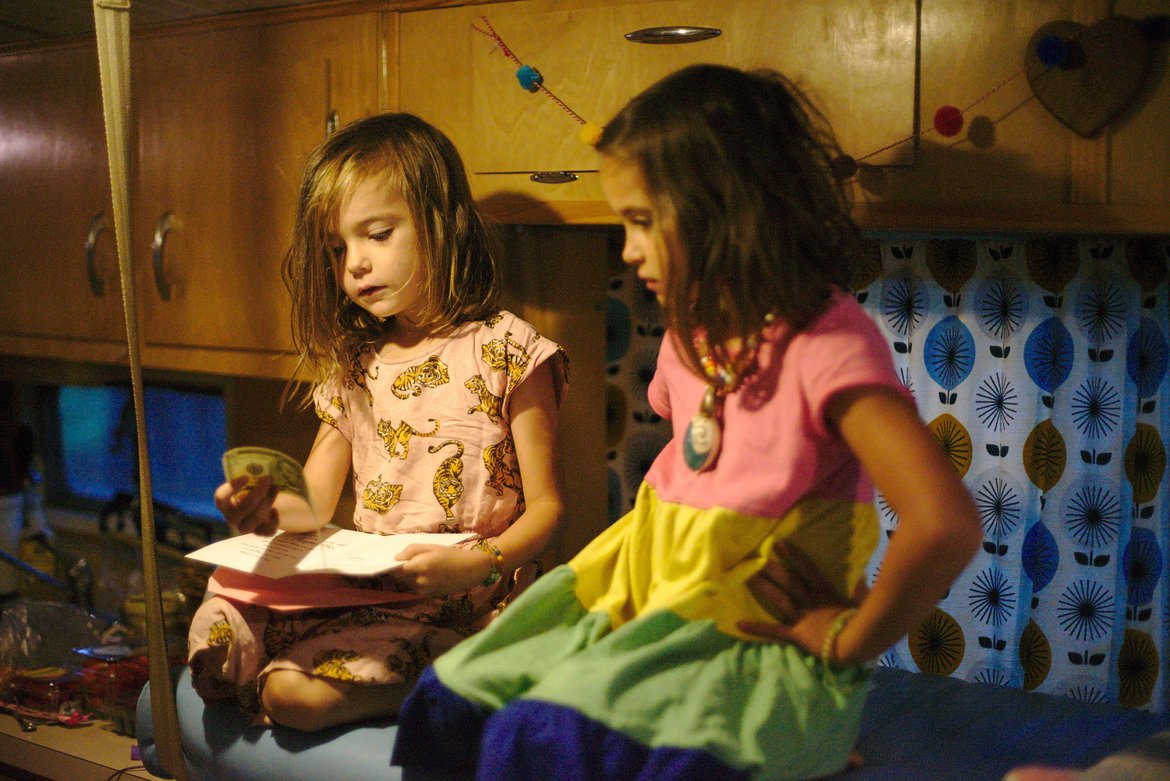 One of the upper peninsula's endearing charms is its decided lack of consumer stuff. There's not much in the way of stores. I had to drive almost two hours and very nearly into Canada to find the girls their new bikes.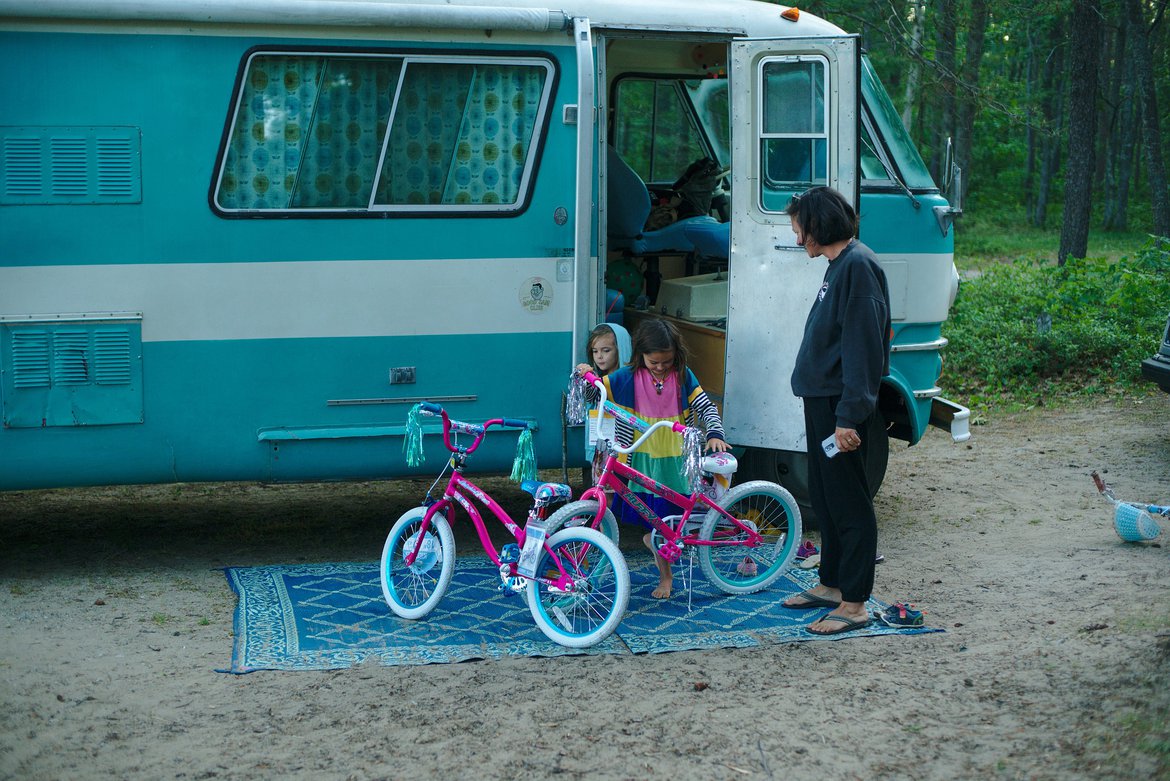 Elliott is still at the age where it's really hard to accept that there's a birthday and it's not his. We tried to cheer him up by pointing out that we'll be in Mexico for his birthday and that in Mexico they have exciting things like piñatas. Of course the minute that came out of my mouth the girls had to have a piñatas. You think it's hard to find bike in the UP, try finding a piñata. Somehow though Corrinne managed to come up with the perfect tiny piñata for our tiny home.
We have still never fixed our oven. It can probably be done, but at this point we've already adapted. I'm going to be buying a waffle iron in Mexico because Elliott won't hear of not having waffle cake for his birthday. See what you started Taylor and Beth? Thanks for that.