Pensacola History
Pine tar, street cars, and hospital food
From Fort Pickens we came around the entirety of Pensacola Bay to a small park on the western edge, Big Lagoon. From our campsite there it was a short car ride to Perdido Key, which is another part of Gulf Islands National Seashore. Although it takes the better part of two hours to drive all the way around from Fort Pickens, in the end, you can just about skip a rock from the tip Perdido Key back to the tip of Fort Pickens.
We were hoping to get some more beach time at Perdido Key, but the temperature dropped considerably, making it less beachy. Then a storm blew in a couple of rainy days. I use rainy days to get ahead on work so that I have more free time when the weather is nice, but being inside is no fun for the kids. That's when we look for indoor things to do.
We wanted to go back to the Naval Aviation Museum, but it's on the Navy base and the base is closed to anyone not on active duty. Driving through Pensacola though I noticed a sign for a museum of commerce that said it had a street scene, which in my head was going to be just like what we saw at the Milwaukee Public museum. And it was, just a bit smaller, but it led us to the rest of Pensacola's very cool historic village.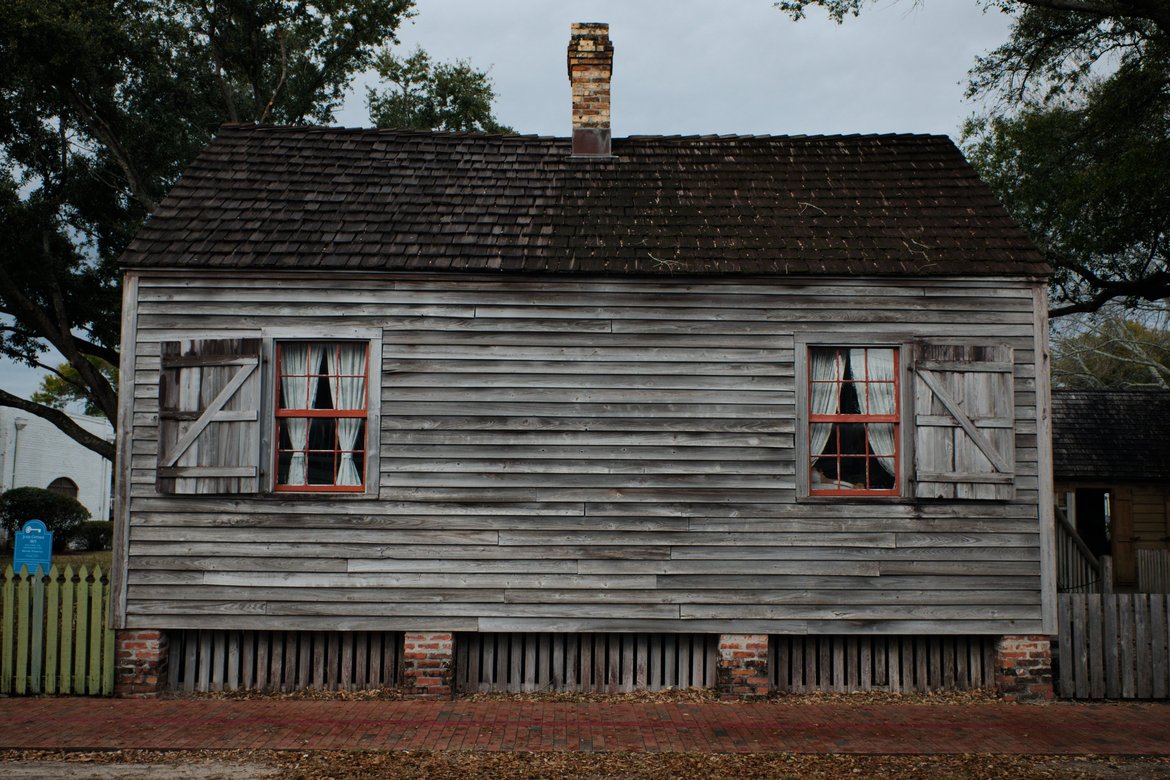 It must have been absolutely mind blowing to come from the crowded, filthy, disease-ridden cities of Europe, like London or Lisbon, to the Americas in the 16th century.
It's difficult for me to imagine what it would have been like to make landfall here in the 16th century, but my guess is that two things would stand out: the sheer amount of wildlife and the relative lack of people. Not to say that there weren't huge civilizations here in the Americas, but by and large they were not on the coasts, so they weren't something you'd likely notice at first.
What I think you'd notice at first, at least what I think I would notice at first, is the staggering number of birds. Even 18th century accounts of this region are still full of descriptions of the huge flocks of shorebirds, flying overhead for hours, in the words of the well-traveled William Bartram. And that's after over a 100 years of Europeans hunting.
Despite all the press the Plymouth area gets, Florida is where the early European exploration of the present day United States began. Pensacola was established in 1559, making it the oldest point of settlement in the U.S. The catch is that Pensacola was abandoned after two years and then taken up again later, so if you count continuous settlement, Saint Augustine, Florida, established in 1565, wins by a few years. Maybe don't bring that up in Pensacola though.
I know about early Florida history because I am fascinated by the life of Álvar Núñez, better known by the unfortunate nickname Cabeza de Vaca, or head of the cow. Núñez was long dead by the time any cities were finally established, but he started kicking around Florida as early as 1528, and ended up being shipwrecked, made a slave, escaping, shipwrecked again, and then wandering the desert southwest of America and Mexico for eight years. Along the way he befriended the local inhabitants and lived among them for many years. His is one of the few Spanish accounts of the area that spends any time describing the people he met.
He's just a footnote to the history in the Pensacola historic village though since all trace of him, and most traces of the Spanish, are long gone. The buildings that make up the downtown historic area are pulled from Pensacola's more recent past — cottages of 19th century settlers, a museum of industry devoted to everything from lumber and turpentine, to brick making and fishing, along with a couple of train cars from the railroads moving it all out to the rest of the world.
It may look boring in photos, but I love these tributes to the times when people did work of actual value to the world rather than getting paid to blabber about random garbage like I do. At least my wife does stuff of actual value. And yes, I know it's hard to live on the road when you have to slash pines and haul sap, but it still has a certain appeal.
In terms of the hardships we endure in our work, I don't think it's ever been easier to live than right now. Even the worst jobs I can think of are nothing compared to say coal mining in the 19th century. In terms of work, I don't think anyone in European history has had it easier than the current western world. And yet no one seems very happy. I don't think the answer is to go back in time and draw a box around that world and say this is how it should be, but clearly making work "easier" has had some unintended consequences.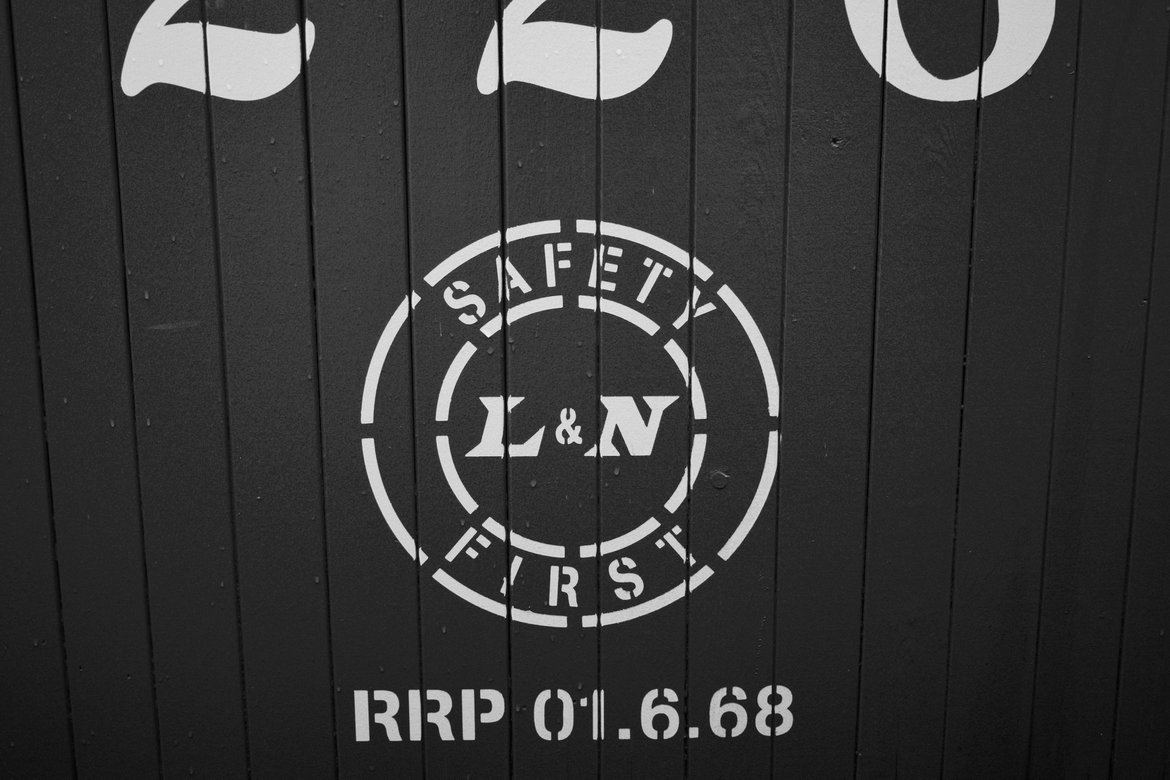 Across the street from the industry museum was the commerce museum with its turn of the century Pensacola street scene. I'm not a nostalgic person by nature, but there are some things I am mad that I missed, like street cars. I wish we still had street cars in every city. Street cars are just fantastic.
The tickets to the historic district also get you into the Pensacola Museum of History down the street, which is mainly a natural history museum, but then somewhat inexplicably has a huge room that's a replica of a much-loved local bar that shutdown a few years ago.
After a long day wandering the town we decided to grab some pizza, which normally I probably wouldn't write about, but this pizza place happened to be in the bottom floor of the old Sacred Heart Hospital, which is an imposing, and frankly quite creepy building that looks like this:
The pizza was good. The fact that we were sitting, eating, in what used to be the morgue… was, well, not how we wanted to end our night. On the way home we grabbed some ice cream and had a more upbeat ending to our day back at the bus.