St. Andrews
Civilization has never been my strong suit.
Leaving Fort Pickens made me a little sad. We've spent so much time here over the years its started to feel like one of our many homes. But there are time limits. We can't stay any more this season, and with our current plans we probably won't be back for several years. I'll miss those beaches, but onward and upward as they say. Or in this case, eastward, to St. Andrews. We said goodbye to the Prairie Warbler — perhaps we'll see you up north this summer little friend — took a last long look at those empty white sand beaches and made the long, slow drive back to civilization.
Civilization has never been my strong suit. I've always enjoyed Edward Abbey's name for it: "syphilization". Though really old Ed is better when he's more poetic: "The love of wilderness is more than a hunger for what is always beyond reach; it is also an expression of loyalty to the earth, the earth which bore us and sustains us, the only home we shall ever know, the only paradise we ever need," he writes in Desert Solitaire.
The paradise we headed for was St Andrews State Park, a beautiful little postage stamp of beach off the coast of Panama City, Florida. When the sea is calm it looks just like Thailand.
It did get increasingly crowded as we got closer to spring break, but even at its worst it wasn't half as bad as my home town gets in the summer. Considering this is just a few miles from the legendary spring break crowds of Panama City, hardly anyone comes out here.
The waves picked up over the course of the week we were here, seemingly in time with the crowds. Every afternoon we'd head down after lunch and the waves on the ocean side would be a little bigger and there'd be a few more umbrellas on the sand. At some point the kids decided the bay side was more fun. Every since our trip out to California they've loved exploring jetties.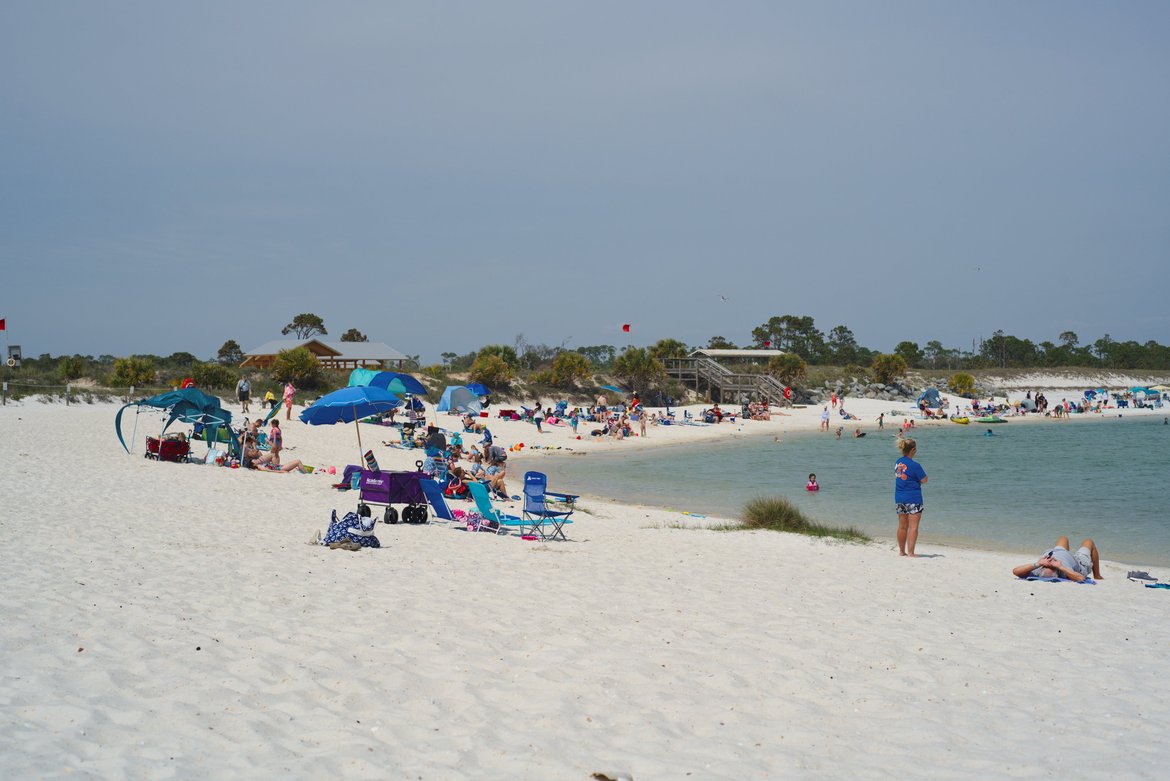 The crowds weren't too bad, and civilization does offer some amenities. We did laundry, got the kids haircuts, and stocked up at the grocery store.
And the birds don't care about crowds or the nearby city. St. Andrews remains some of the best birding we've done in Florida. On just a single morning walk the kids and I saw every species at the bottom of this post.
But then there is, as Abbey says, "a hunger for what is always beyond reach." Those wild white sand beaches do haunt your memories when you're staring at the logo of your neighbor's rig.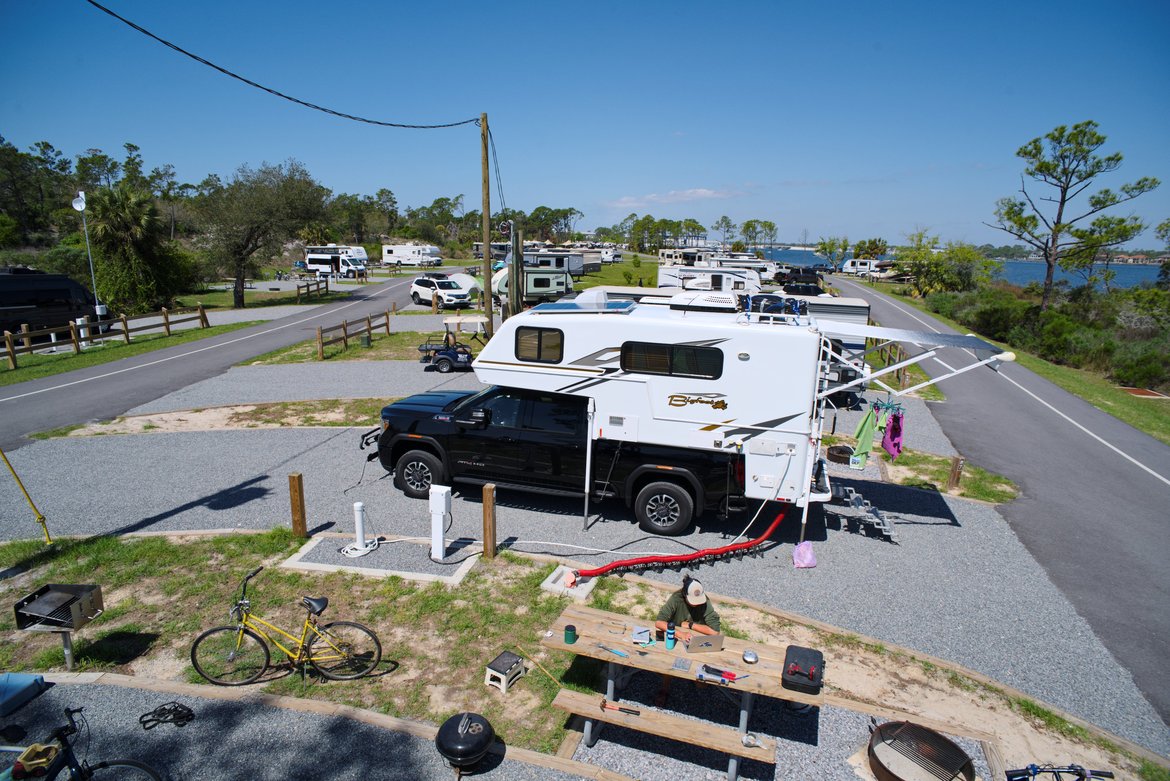 I don't think we'd been at St. Andrews for more than a couple days before Corrinne and I started haunting the Florida State Park website for cancellations out on St. George Island. We might have used up our time at Fort Pickens for the season, but there are no such stay restrictions on St. George.
Eventually we found four days available, then another day, then another day, then another day. Soon there is a good stretch of days before you. And that's how it goes when it goes best, just one day at a time, one day in front of the other.